Find the best VPN for Iran here in our exclusive guide. Our research teams have researched and tested all the top VPNs in 2019, so you can  be sure that our guide offers the definite list of recommended VPNs.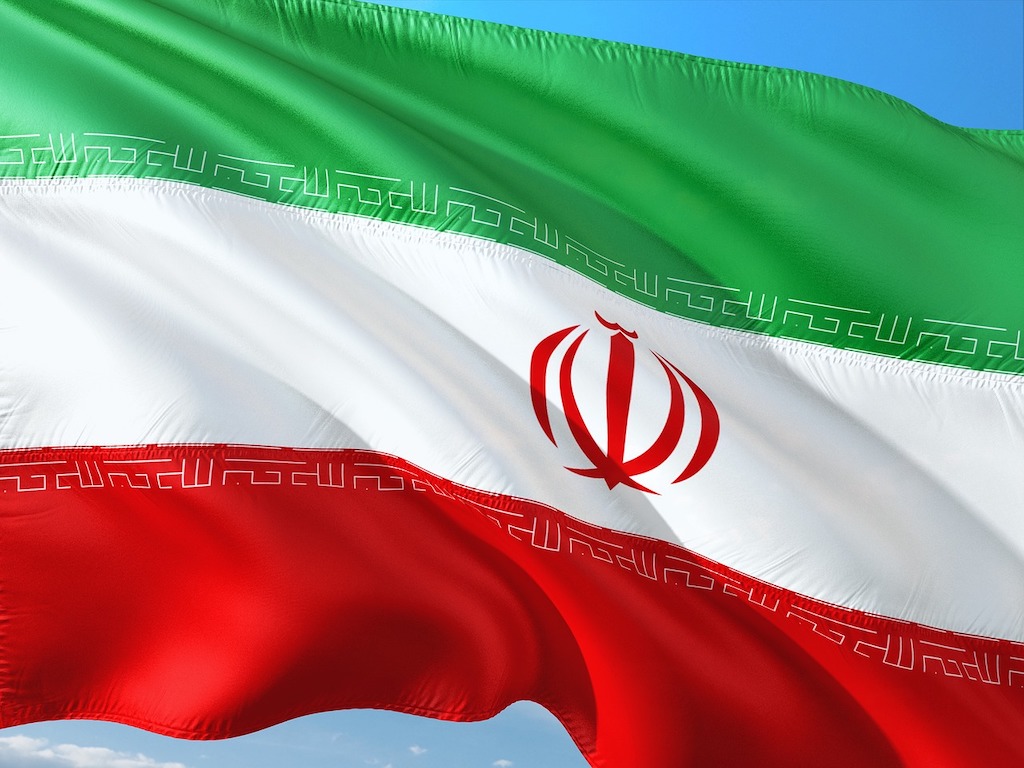 The Islamic Republic of Iran is one of the most repressed countries in the world. The country's theocratic rulers infringe on most aspects of everyday life, and the internet is no different.
Heavy online censorship and surveillance is a fact of life for anyone living or working in Iran. Free and open access to the internet is impossible in Iran, as is online privacy.
Impossible–unless you use a VPN, that is. Millions of Iranians and ex-pats rely on VPNs to protect themselves from state censorship and surveillance, as well as to access many websites that are blocked across the country.
In this article, we explain in more detail why VPNs are so essential in Iran. We also recommend the best VPNs to use in Iran and give a few specific tips on how to use a VPN safely there.
Best VPN for Iran in 2020
ExpressVPN – Best Iran VPN – Our number one pick offers secure encryption, a watertight no user logs policy, fast connection speeds, and a  great server network.
NordVPN – The best bet for those on a budget with great security and privacy, good speeds, and impressive apps, all at low, low prices.
IPVanish – A highly regarded VPN with a large server network, great apps, strong encryption, and 10 simultaneous connections with every account.
PrivateVPN – High-grade encryption, super-fast connection speeds, and unique IP Addresses.
PureVPN – Massive global server network, an independently-verified no logs privacy policy, and a great selection of apps.
How a VPN helps you enjoy free and safe internet access in Iran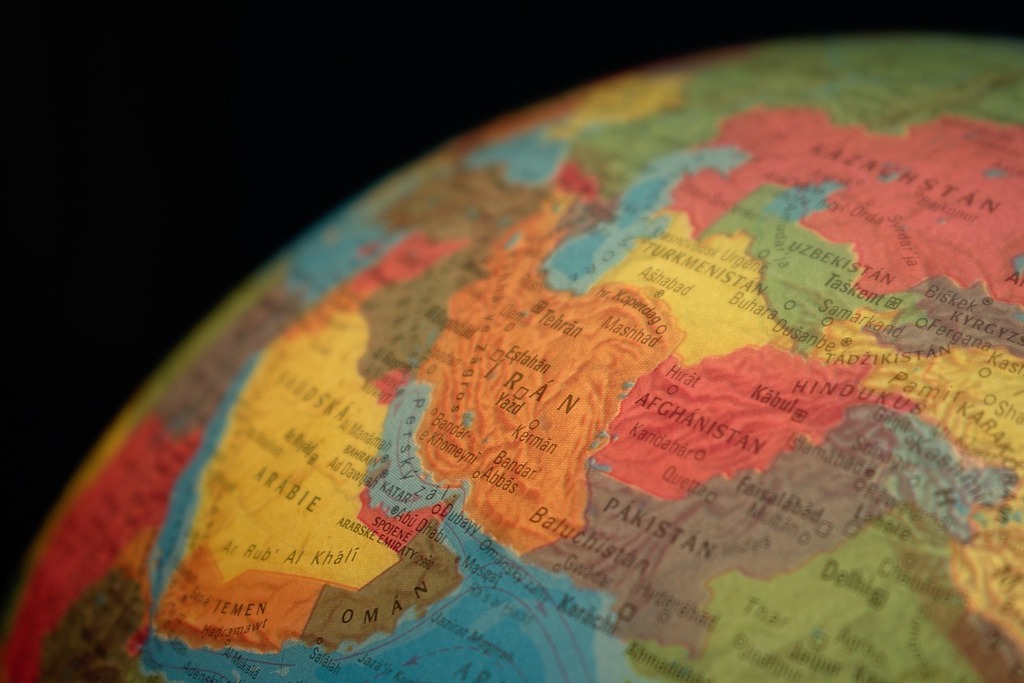 A Virtual Private Network (VPN) is an online privacy tool designed to counter many of the oppressive measures used against internet users in Iran.
A VPN works by encrypting everything you do online, and then redirecting that data through an external server. Because your data is encrypted when you use a VPN, neither Iran state agents nor your ISP is able to see what you are doing online. They can see that you are online and how much data you are using, but no details of what the content is.
By rerouting your data through an external server, you are also preventing either the government or your ISP from seeing which websites you are visiting. They can trace your encrypted data as far as the VPN server but from that point, your VPN will change the IP address connected to your data they can't track it any further.
This also helps you to get around state censorship and throttling. If your ISP cannot see which websites you are visiting, it cannot pick and choose which ones to let you see. It has no choice but to let all of your data through no matter which sites you are visiting.
How to choose the Best VPN for Iran 2019
That's how a VPN can help you bypass state censorship and surveillance in Iran, but not every VPN is up to the job. Some VPNs are much better than others and to use a VPN safely in Iran, you need to choose a provider which offers some very specific features:
Strong encryption – The Iranian regime uses Deep Packet Inspection (DPI) and other techniques to surveil internet users. Encryption can protect you from this, but it needs to be high-grade and reliable to work in Iran.
No user logs guarantee – There could be repercussions if you are found to be using a VPN to access illegal content in Iran. That's why you must choose a VPN with a no user logs guarantee you can trust and a dependable privacy policy.
Kill switch – A kill switch is a feature that shuts down your internet connection if your VPN drops out. It is essential for using a VPN safely in Iran.
Device compatibility – Iranian's access the internet on a variety of devices. This includes mobile devices and often older models. You, therefore, need a VPN that offers lightweight apps that are compatible with as many devices as possible.
Server Network – Iranian VPN users will need safe local servers but many will also choose to connect to places like the USA and the UJ. It is therefore important to choose a VPN with a good server network.
Best VPN for Iran 2019
Using the above key features as our benchmark, we have researched all the top VPNs. The result of this extensive project is a list of five VPNs that work in Iran to keep users safe.
ExpressVPN is the ideal VPN for Iran and has everything you need to get around the country's stringent censorship and surveillance. The ExpressVPN encryption uses 256-bit AES as standard with an elliptic curve Diffie-Hellman key exchange–essentially unbreakable with current technology. An automatic kill switch and DNS leak protection ensure not a single packet of data escapes unencrypted, even when your connection times out. ExpressVPN also offers a watertight no user logs guarantee and excellent privacy policies thanks to being headquartered in the British Virgin Islands.
ExpressVPN offers easy-to-use apps for every device. It's connection speeds are super-fast and with a huge network of more than 3,000 servers in 94 different countries, it is easy to evade Iranian censorship.  There is terrific 24/7 customer support and a 30-day money-back guarantee.
BEST VPN FOR IRAN: ExpressVPN is the best VPN to bust Iranian censorship. Get an exclusive 49% annual discount, plus 3 months free. Try it risk-free with a 30-day money-back guarantee attached.
NordVPN offers Iranian internet users a top-quality VPN service at a bargain price. It uses unbreakable AES-256-GCM encryption with a 2048-bit DH key, and has lots of extra security features including double-hop servers for extra security, Onion-over-VPN servers, and the all-important kill switch. It is based in Panama which means its privacy policies are superb too and include a dependable no user logs guarantee.
There is a server network with 5,100+ servers available in 59 global locations giving plenty of opportunities to circumvent censorship. Because so many servers are available, you'll nearly always be able to find a fast and stable connection when you need one.
There is a great range of user-friendly apps and NordVPN also allows 6 simultaneous connections with every subscription.
BEST BUDGET VPN: NordVPN is your cheapest solution for a premium service. Readers get the 3-year plan with a 70% discount at just $3.49 per month. All plans include a 30-day money-back guarantee.
3. IPVanish
IPVanish offers everything Iranian Internet users need to disappear from government surveillance. This includes powerful 256-bit AES encryption, a sterling no-logging policy, plus in-built protection vs. deep packet inspection for true privacy.
Speeds are excellent across IPVanish's robust network of 1,300+ servers in 75+ countries. Whether you're looking to unblock streaming sites, download in safety, or just make private VoIP calls, IPVanish is a solid option.
IPVanish allows up to 10 simultaneous connections with every subscription which makes them another good budget option as you can share a subscription with friends and family. There is also a 7-day money-back guarantee and an impressive customer service.
4. PrivateVPN 
PrivateVPN is a relatively new VPN but it packs a punch, with 256-bit AES encryption backed by a 2048-bit DH key blocking out all unwanted snooping. The server network still has room to grow, with 150 nodes in 60 locations worldwide, but each one has great speeds and uptime. Even better, select serves allow for a static IP, allowing you to sneak past shared IP blacklists that stop so many VPNs in their tracks.
PrivateVPN comes with well-designed and user-friendly apps for all major operating systems, though support for niche platforms may send power users looking elsewhere. Regardless, you get six simultaneous connections with every account and there is also a 30-day money-back guarantee, so there's no risk to try it out.
5. PureVPN
PureVPN has the widest-ranging server network of any provider on this list, with 2,000 servers+ available in a whopping 140+ countries around the world. Many of them are virtual servers, but they mean you can spoof your IP address to appear just about anywhere.
PureVPN's connection speeds are not the fastest on this list, but are more than sufficient for most everyday tasks. 256-bit encryption coupled with an independently verified no-logs policy ensure that your tracks online are completely covered. PureVPN apps are available on all major devices, and your subscription is backed by a generous 31-day money-back guarantee.
How to use a VPN in Iran
Once you have chosen your preferred VPN from our list above, the next thing is to get everything set up. This is not always as easy as it might be in Iran because some VPN homepages are blocked which makes signing up and downloading difficult.
Our advice is to do a search for mirror sites. Most VPNs run mirror sites to keep access to their service available in countries like Iran. Ask their customer service teams if you can or otherwise a quick Google search should lead you to one.
Once you have solved that problem, it will only take a few minutes to get things set up. Just follow this step-by-step guide:
Sign up for a VPN by clicking on a link to one of our recommended VPNs or visiting a mirror site and following the instructions.
Download the VPN app onto your device either from your app store or the official website.
Open the app and log in to your account.
Connect to a VPN server either by clicking the Quick Connect button or manually selecting a server.
Open your web browser and start using the internet as normal.
If you have any problems getting onto your favorite sites, just try switching to a different server. Iran does try to block VPNs and may occasionally succeed in blocking some servers on your chosen VPN. But all of our recommendations will keep some servers operational. If you are struggling to find one, just ask customer support to point you in the right direction.
Is it legal to use a VPN in Iran?
VPN use is common in Iran but the only VPNs you can use legally are the ones operated by the state. These offer no real privacy, security, or unblocking capabilities and are generally a complete waste of time.
Lots of people do use unauthorized VPNs like the ones we have recommended, but they must be aware of the risks they are taking. If you do get caught using an unauthorized VPN, you could face a jail term of between 91 days and one year.
In reality, arrests for VPN use are rare unless you are active in opposing the Islamic regime in Iran. But it is still highly advisable to take precautions. The most effective is to  always enable your kill switch. This means if your VPN connection is lost, your whole internet connections is cut and there is no risk of your real activity being revealed to the Iranian authorities. 
Why you need to use a VPN in Iran
If you Google pictures of Iran in the 1970s, you will see a Middle East state that was open and free and populated by people without a care in the world.
Then came the Islamic revolution and Iran's slow decline in the oppressive theocratic dictatorship we see today. The Internet first arrived in Iran in the 1990s but state controls made rollout slow and as of 2018, less than 70% of Iran's 82 million-plus population could access it.
For those that do have access, the internet is a pale imitation of what we see here in the western world. The Freedom on the Net report ranks Iran as 'Not Free' and the number of restrictions people face online there has grown massively in recent years. Some of the main problems include:
Censorship
Iran censors any website it deems to contain blasphemous or morally offensive content. It also blocks access to any site which questions the legitimacy of the country's theocratic dictators or sides with the USA on Middle East policy. This means Iran blocks hundreds of thousands of websites and online services, including:
YouTube
Facebook
Twitter
WhatsApp
Instagram
Since 2008, the Iranian regime has used Deep Packet Inspection (DPI) to search internet data for illicit content. This is a complex surveillance technique that even some VPNs find hard to crack.
Throttling and Blackouts
Like many authoritarian governments, the Iranian regime frequently uses throttling and full internet blackouts to control people's access to information. This is especially common at times of political unrest such as elections. It was used widely in the early parts of 2018 when there were widespread popular protests against Iran's theocratic elite.
Surveillance
The Iranian government operates one of the most intrusive online surveillance regimes anywhere outside Communist China. Iran requires its ISPs to store all data sent or received on their networks and make it available to the authorities. They also snoop on messaging sites, social media, and other internet content to make sure no-one is speaking out against their regime.
Summary
Iran's theocratic regime imposes some of the strictest internet controls of any country on earth. But you can circumvent them quite easily with a VPN. In this article, we explain how and also recommend ExpressVPN as the best VPN to use.
Have you visited or lived in Iran. What was your experience of using a VPN to evade censorship and stay private and safe online? Do you have any advice for our readers that we  have missed out here? We always welcome comments and feedback so do share them with us using the comment box below.