In this guide we will show you the best way to get a US IP address from any country using a VPN. You'll learn about the best providers on the market, how IP addresses work, alternate spoofing methods, and more.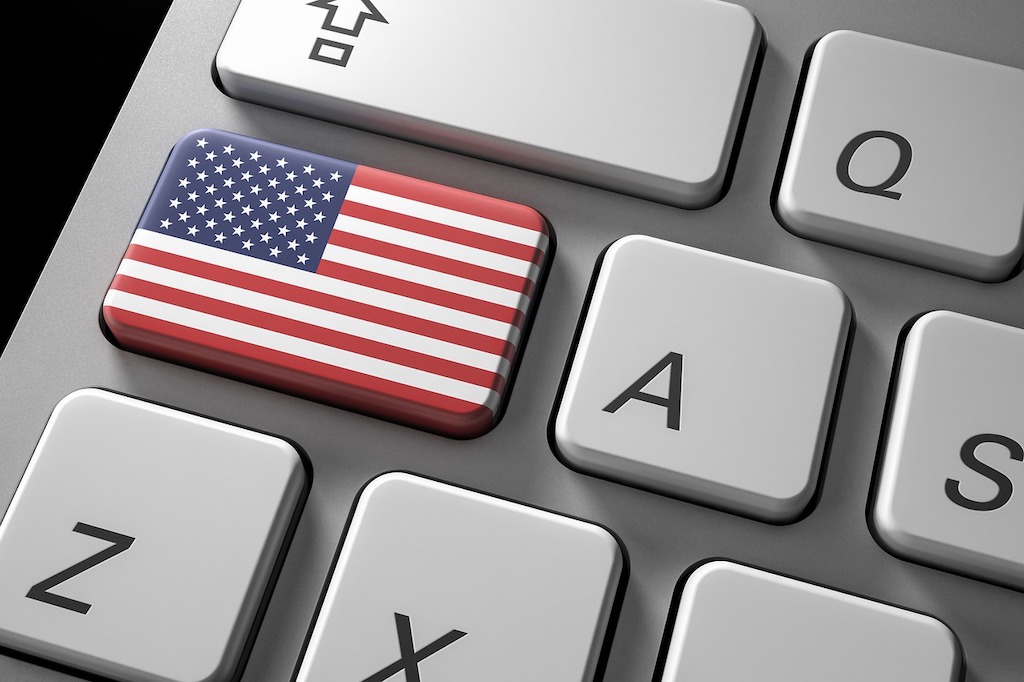 If you want to access any American website that restricts usage to domestic audiences, you need a US-based IP address. If you are not actually in the USA, this is impossible without using some sort of online tool to manipulate your IP address. The best tool to do this, by some distance, is a VPN.
So, whether you want to stream American TV shows and movies, access online news services, or anything else, if you are outside the US, VPN spoofing is the key to making it happen.
It might sound complicated, but actually, using a VPN to get a US IP address from any country is actually pretty simple. In this article, we are going to explain how to do it, recommend the best VPNs for the job, and also tell you everything else you need to know.
Best VPN to get a US IP address from any country
ExpressVPN – Best VPN for American IP – Massive server network including hundreds of US servers. Also offers super-fast connection speeds, strong security, and robust privacy protections. With easy-to-use apps for any device and a 30-day money-back guarantee, ExpressVPN is our number one pick.
NordVPN – A big server network including multiple US locations, fast speeds, excellent encryption and a wide range of extra security features. All available at a budget price.
IPVanish – Established VPN with a big server network and loads of US servers. Terrific lightweight apps for multiple devices, and 10 simultaneous connections with every subscription.
PrivateVPN – State-of-the-art privacy protections, high-grade encryption, super-fast speeds, and a good selection of U.S.-based servers.
PureVPN – Huge global server network, good speeds, strong encryption and an independently-verified no logs privacy policy.
VPN spoofing explained
A VPN (Virtual Private Network) is an online security and privacy tool. It works by encrypting all of your internet data and then redirecting it through an external server.
When your data passes through this server, it is tagged with a new IP address. This helps to keep you private when online but a side-effect is that it also allows you to unblock content from other countries.
VPNs usually offer a network of servers located all over the world. Almost every VPN offers a number of US-based servers. Because these servers are located in the USA, when your data passes through one of them, it is tagged with a US IP address.
After connecting to a US-based VPN server, you are therefore accessing the internet with a US IP address and as far as the websites you visit are concerned, you are located in the USA. The process of changing your IP address to make it look like you're accessing the internet from a different country is commonly known as "spoofing", and it's one of the most useful tools you can have on your device.
Best VPNs to get a US IP address from any Country
We've researched all the leading providers to determine the best VPN for getting a US-based IP address abroad. Here are our top 5 recommendations:
ExpressVPN is the best VPN for getting a US IP address overseas. Their server network is a huge one with more than 3,000 servers in 94 different countries. This includes hundreds of servers in 30 different locations across the USA. ExpressVPN's connection speeds are lightning-fast and, crucially, consistent across their entire US serer network. This makes them ideal for streaming and downloading content.
ExpressVPN also offers high-grade 256-bit AES encryption as standard. They are headquartered in the British Virgin Islands which also enables them to offer a rock-solid no users guarantee too. Throw in some terrific apps, a fine 24/7 customer support, and a 30-day money-back guarantee, and the result is the best VPN around for getting a US IP address.
BEST FOR US IP: ExpressVPN's massive, fast network is perfect for spoofing a US IP address. Get an exclusive 49% annual discount, plus 3 months free. Try it risk-free with a 30-day money-back guarantee attached.
NordVPN offers all the benefits of a premium VPN service at a budget price. They offer an extensive server network consisting of 5,100+ servers available in 59 locations around the world. This includes more than 1,800 servers in 20 different US locations
Connection speeds with NordVPN are good, especially on their US servers. They offer robust 256-bit AES encryption as standard along with a huge range of additional security features. Their Panama location means they can offer great privacy protections including a no user logs guarantee. Users get six simultaneous connections, apps for almost any device, and a 30-day money-back guarantee.
BEST BUDGET VPN: NordVPN is your cheapest solution for a premium service. Readers get the 3-year plan with a 70% discount at just $3.49 per month. All plans include a 30-day money-back guarantee.
3. IPVanish
IPVanish is an established VPN with a terrific track record. It offers all subscribers access to more than 1,300 servers in 75+ locations around the world. This includes more than 700 in 17 different US locations. They also offer great apps for multiple devices and fast connection speeds across their server network.
Security with IPVanish is high-grade with 256-bit AES encryption used as standard and a reliable no user logs guarantee. They now also offer ten simultaneous connections with every account which makes them the ideal VPN to use with family and friends. They only offer a 7-day money-back-guarantee but that should still be more than enough time to see if IPVanish is the right VPN for you.
4. Private VPN
Private VPN offers a modest server network with just 150 servers in 60+ countries. But the USA is well represented with servers in nine different cities across the country. Private VPN is a relative newcomer but they are raising the bar across the sector. They offer 256-bit AES encryption as standard alongside a 2048-bit DH key which makes them one of the securest VPNs around. Their no user logs policy is also water-tight.
Alongside security, Private VPN also offers some of the fastest speeds we have tested. They have really well-designed apps for all major devices and allow six connections with every account. There is also a 30-day money-back guarantee on offer too.
5. PureVPN
PureVPN offers more than 2,000 servers in 140+ countries around the world including hundreds located in 13 different US cities. Their connection speeds were reasonable and consistent in our tests.
PureVPN offers strong encryption with 256-bit AES encryption as standard. They also have a no user logs guarantee which has been independently audited and verified. Their 31-day money-back guarantee is a day more than most of their competitors, so if that makes all the difference to you, why not try them today?
How to get a US IP address with a VPN
Once you have chosen the best VPN, the next step is getting everything set up so you can get online with your new US IP address. All you have to do is follow these few simple steps to get everything up and running:
Sign up for a VPN by clicking on one of the links on this page and then following the simple onscreen instructions.
Download the VPN app onto your device. This should be done either from the official VPN website or you app store.
Open the VPN app and log in using the account details given to you in step 1.
Choose a US-based server by either searching through your VPN's server list or clicking on the USA on the server map (this will depend on which VPN you are using).
Click connect (if needs be) and wait until your VPN has established a connection with the server. That's it. Now, go to whatever site you want, and watch as it treats your spoofed IP as a genuine American connection.
Other ways to get a US IP address
There are alternatives to VPNs if you want to get a US-based IP address by another means. But, our tests suggest that none of these methods are as reliable or consistent as the VPNs we have recommended above. Some of the other methods you may have come across include:
Tor Browser – The Tor Browser is a free online browser that protects user's privacy and security by redirecting traffic through a series of different nodes which serve the same purpose as a VPNs server. Pinning Tor down to a specific location is much harder than a VPN though and requires a manual set-up with multiple steps. It can be done but using a VPN is a lot easier.
Web Proxy – Web Proxies are also similar to VPNs. They allow you to connect to servers located in other countries. But they offer none of the security protections that VPNs do, their speeds can be very inconsistent, and they can even end up injecting spam or malware onto your device. For the risk involved, a VPN represents a much better bet.
Free VPN – There are so-called 'free VPNs' out there which claim to be able to do the same job as a regular VPN without the price. But there is always a pay-off somewhere and with free VPNs, it is usually with the service. Many free VPNs offer data limits, slow connections, and limited US servers. They can also pose a majority security risk as many will sell your data to advertisers and a lot are owned by companies based in Communist China. Given the low monthly fee for using a regular VPN, free ones just are not worth the gamble.
What is an IP address?
The acronym IP address stands for Internet Protocol address. It is essentially a short piece of code that your device transmits to every website you visit. It tells that site information about your internet connection. Every IP address is unique and this means that those websites can tell precisely where in the world you are.
This information is used to tailor the information you receive. For example, if you have a British IP address, you will see prices on websites in UK£ sterling rather than any other currency. It is also used by sites like Google and Facebook to help serve you more relevant content, such as events, goods, and services available near you.
Of course, IP addresses are the cornerstone of how geographical content restrictions (or "geo-blocks") are enforced. If a streaming site like Netflix has the streaming rights for a movie only in Germany, for example, it will place that content behind a geo-block to ensure that users in South Korea or Canada cannot watch the film in violation of those rights.
What is a US IP useful for?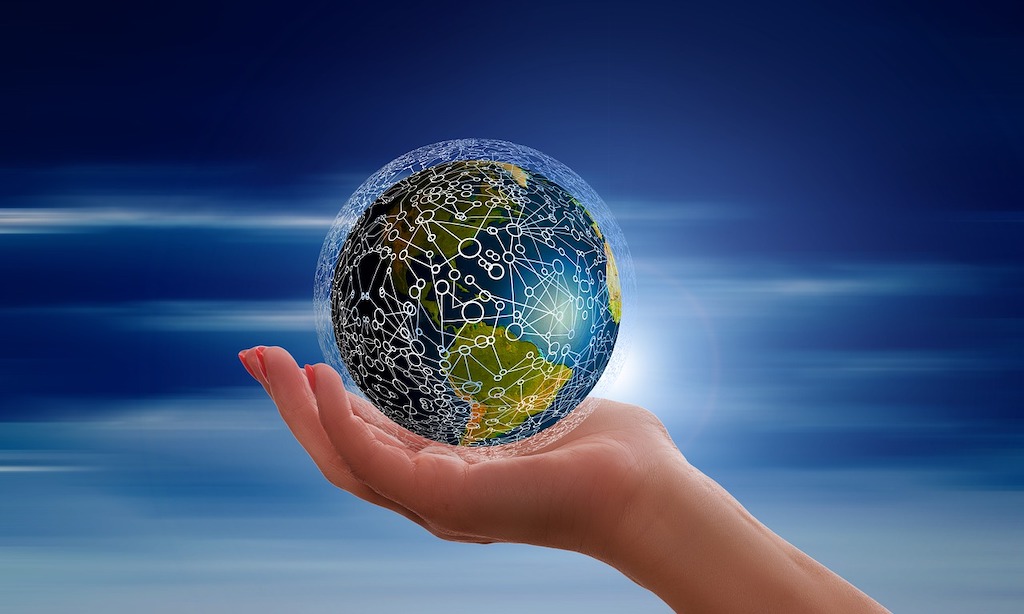 There are a number of compelling reasons why people want a US-based IP address. Whether they are American ex-pats overseas for business or pleasure, or foreigners who want to access US-based websites and service, there are several big benefits from having a US IP address. These include:
Accessing geo-blocked streaming services – A lot of streaming services like Netflix, Hulu, and YouTube TV restrict their most popular services to US users only. This is a problem for US subscribers who live or travel overseas and for people based abroad who want to access the best content. If you can get a US IP address abroad, it is possible to unblock these services.
Watching US Sports – A lot of US sports networks such as the NFL, NBA, and NHL have great broadcasting deals for US users but coverage in other countries is patchier. A US IP address can help you to watch more of your favorite sport.
Downloading games – A lot of the top games are released in the US first and they can sometimes get titles months ahead of the rest of the world. If you want to play the best games first, a US IP address can help.
Access US accounts – A lot of US-based services only allow account holders access from within the USA. If you have an American IP address, you can access these accounts from anywhere.
Access censored content – If you are based in a country that censors content, a US IP address can help get around this. There is very little online censorship in the USA and with a local IP, you'll have most of the same freedoms.
Summary
Getting a US IP address can unlock whole swathes of the internet that are blocked off to people overseas.
It is quite easy to do. Just sign up for one of our recommended VPNs and then connect to a US-based server. ExpressVPN is our number one recommendation but all the VPNs on our list will do a good job.
Have you used a VPN to get a US IP address overseas? How did it work for you? Any advice to our readers based on your experiences? All comments and questions are welcome. Just drop us a line using the comment box below.