If you are in Canada and want to watch Sky Go, you will need a VPN to unblock this site. In this guide, we explain why geoblocks happen, plus how to beat them with one of our recommended VPNs.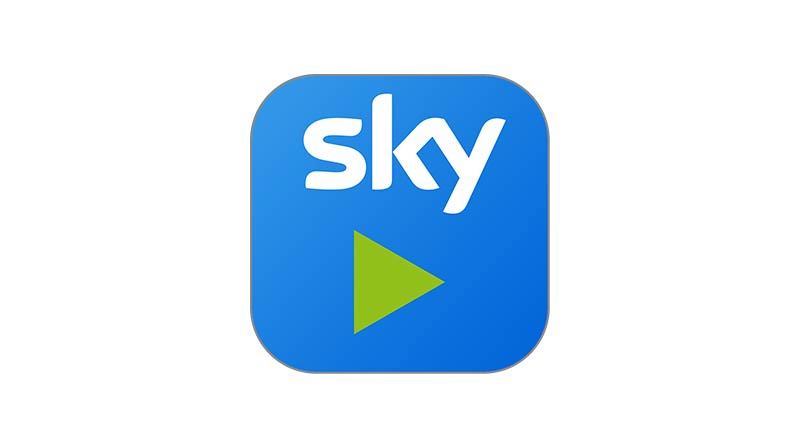 Sky Go is one of the UK's most popular subscription TV services. It offers online access to the full range of  Sky TV channels in the UK. This means you can enjoy everything from Sky News and Sky Movies to Sky Sports, and lots more.
Unfortunately, Sky Go is only officially available to UK internet users. If you are in Canada, either on a business trip, on holiday, or living there as an expat, you will find the Sky Go is blocked.
The good news is there is a way to unblock Sky Go and enjoy full access to Sky's online streaming service in Canada or anywhere else. To do this, you will need a Virtual Private Network, or VPN, a tool designed to bypass geo-restrictions.
In this article, you'll learn how to choose and use a VPN to unblock Sky Go in Canada, while giving a boost to your privacy online in the process.
Best VPN to watch Sky Go in Canada
ExpressVPN – Best VPN for Sky Go – Fast connection speeds, strong encryption, lots of UK servers, and outstanding apps. Quite simply the best VPN for the job.
NordVPN – A budget VPN that gives you UK servers, effective speeds, encryption and privacy protections you can trust and great apps. All of this for a rock-bottom price.
IPVanish – Established VPN with lots of UK-servers, first-rate apps, and 10 simultaneous connections with every account.
PrivateVPN – Military-grade encryption, super-fast speeds, and plenty of UK servers.
PureVPN – An extensive global server network including lots in the UK. Decent speeds and an independently-verified no logs privacy policy plus good apps too.
Why can't I watch Sky Go in Canada?
Sky Go is the streaming service of UK TV broadcaster Sky. Sky is only broadcast in the UK, which means it only holds the rights to show much of its content in the UK. Because Sky shows lots of live sport, movies, and international TV shows, the rights holders it deals with are especially strict about where Sky can make their content available.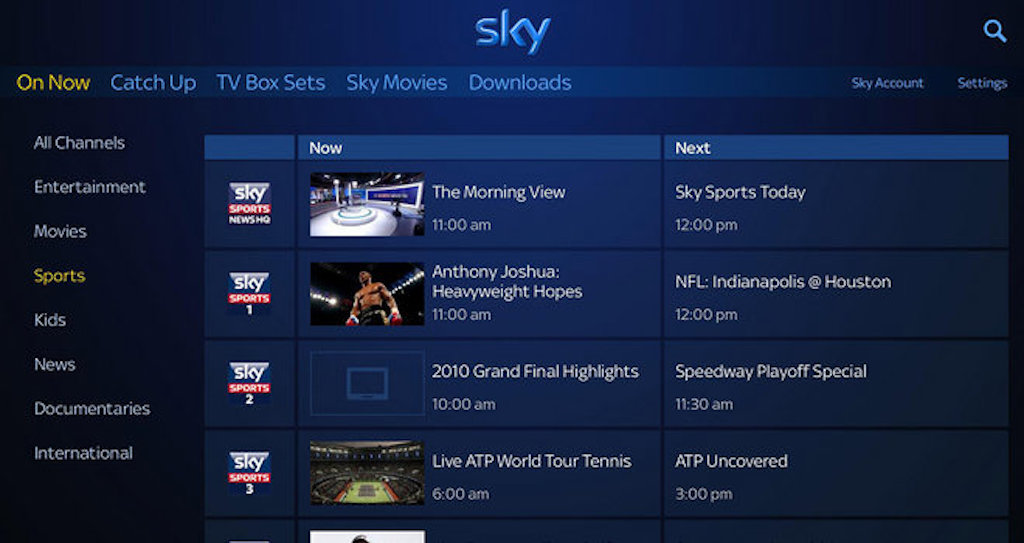 Thus, broadcasting overseas is a big no-no for Sky, and this extends to their online streaming service too. This is why if you try and access Sky Go in Canada (or anywhere outside the UK) you will get an error message telling you Sky Go is not available in your area.
The way Sky Go blocks you is by checking your IP address. An IP address is a little bit of code which is transmitted automatically by your internet connection every time you visit a website. It tells that website exactly where in the world you are logging onto the internet.
This technique is known as geo-blocking, and it enables services like Sky Go to use your IP address to determine whether to let you use their service or not.
How can a VPN help unblock websites?
A Virtual Private Network or VPN is an online privacy and security tool. When you connect to a VPN, it encrypts and redirects your Internet data through an external server. Once passed through that server, your own IP address is erased and replaced by the IP address of the server.
This is the important bit: If you want to access a UK-based streaming service like Sky Go, you need a UK IP address.
VPNs operate servers all over the world, and the best providers will have plenty of options inside the UK. Just connect to a British server and then visit the Sky Go website. Their systems will see a British IP address and will have no reason to block you from using Sky Go. You will be able to watch whatever you want on Sky Go in Canada or anywhere else in the world too.
Choosing the best VPN for Sky Go
We have been researching the best VPNs to use with Sky Go in Canada for the past few months. During the course of this work, our team has identified a number of features that they found were essential for unblocking Sky Go there successfully. Those features are:
UK-based servers – To unblock Sky Go you need to connect to a UK-based server. It is therefore important to have a good selection of UK servers to choose from.
Fast connection speeds – Online streaming is very data-intensive and nothing is more annoying than having your favorite show interrupted by buffering. You, therefore, need a VPN that offers the fastest possible connection speeds.
Security and privacy – Sky doesn't like you using a VPN to watch Sky Go in Canada so you want to keep your activity secure and private. This means choosing a VPN with strong encryption and a dependable no user logs guarantee.
Device compatibility – We stream content on all sorts of devices these days so choosing a VPN that offers apps for all the devices you use is a big advantage.
Best VPN to watch Sky Go in Canada
Using these features as our benchmark, we put all the top VPNs through their paces in Canada to see which is best at unblocking Sky Go. The results of our research are in and these are the top 5 VPNs to use to watch Sky Go in Canada:
ExpressVPN is our top recommended VPN to watch Sky Go in Canada. It has a robust server network with more than 3,000 servers in 94 different countries including dozens of servers in 5 different UK locations. As the name ExpressVPN suggests, connection speeds are super-fast and also consistent across all their UK servers which is ideal for streaming overseas content without lag or buffering.
ExpressVPN uses 256-bit AES encryption as standard which is as secure as it gets. Its no user logs policy is guaranteed by being headquartered in the British Virgin Islands where local laws allow the strongest possible privacy protections to be used in defiance of international surveillance agreements. ExpressVPN offers terrific apps for almost every device and you can connect up to 5 devices simultaneously too. There is also 24/7 customer support and a 30-day money-back guarantee.
BEST FOR SKY GO: ExpressVPN's fast speeds and amazing network are perfect for streaming Sky Go in Canada. Get an exclusive 49% annual discount, plus 3 months free. Try it risk-free with a 30-day money-back guarantee attached.
NordVPN is a premium VPN that you can subscribe to for a budget price. It offers everything you need included tonnes of UK-based servers among its 5,100 servers in 59 locations globally. Connection speeds on their UK servers are very impressive, with great uptime and stability.
NordVPN uses 256-bit AES encryption as standard and also offers plenty of extra security features such as Onion-over-VPN and double-hop VPN servers for added security. The company is based in Panama, a privacy-friendly jurisdiction that is outside the major international surveillance agreements, allowing NordVPN to offer a no-logs guarantee you can actually trust.
Well-designed apps feature a beautiful visual interface, and are available for every major operating system and many niche platforms too. Your subscription covers up to 6 simultaneous connections, so you can enjoy Sky Go anywhere on any device.
BEST BUDGET VPN: NordVPN is your cheapest solution for a premium service. Readers get the 3-year plan with a 70% discount at just $3.49 per month. All plans include a 30-day money-back guarantee.
3. IPVanish
IPVanish is a reputable VPN with a big server network that spans 1,300 servers in 75+ locations, including more than a hundred in three separate UK locations. These servers all offer consistently fast speeds and are ideal for streaming Sky Go in Canada. It uses 256-bit AES encryption as standard and has robust privacy protections in place including a no user logs promise, so you never have to worry about being snooped in on.
IPVanish's apps are lightweight and intuitive to use, and feature a sleek futuristic look. These can be downloaded onto most devices and you can enjoy up to 10 simultaneous connections with every subscription. The money-back guarantee is only 7-days but that is more than enough time to try them out.
4. PrivateVPN
PrivateVPN is a young VPN with a lot to offer. Its server network is not the biggest with just around 150 servers in 60+ countries but this includes plenty in the UK. Their connection speeds are amazingly fast across all of these UK servers and with some of the most secure encryption (256-bit AES encryption uses a 2048-bit DH key) we have tested, this is quite a feat.
PrivateVPN also has robust privacy policies including a no user logs guarantee. There are impressive apps that can be downloaded onto all the usual devices and you can connect up to 6 devices with every account. Throw in a 30-day money-back guarantee too and PrivateVPN has a really strong offering.
5. PureVPN
PureVPN has one of the furthest-flung server networks around with more than 2,000 servers in an incredible 140+ countries. This includes lots in the UK making it another good option for unblocking Sky Go in Canada. PureVPN also comes with 256-bit AES as standard and a no user logs guarantee that has been independently audited and verified.
Connection speeds with PureVPN are good and pretty consistent, and the service is more than capable of streaming anything Sky Go has to offer. It also comes with a good range of apps available for all major devices, 5 simultaneous connections, and a 31-day money-back guarantee.
How to use a VPN to watch Sky Go in Canada
Choosing the right VPN is the hard part. Once you have made your decision, getting everything set up so you can enjoy Sky Go in Canada (or anywhere else) is surprisingly quick and easy.
To walk you through it, we have compiled a simple step-by-step guide. It should take no more than ten minutes to work through this guide and start watching your favorite shows on Sky Go:
Sign up for a VPN by clicking on one of the links in this article and then following the simple instructions to choose your subscription package and subscribe.
Download your VPNs app onto your preferred device. You should use either the official website or your app store to do this.
Open the app and sign into your account.
Choose a UK server from either their server map or server list (depending on your VPN) and click connect.
Check your IP address to ensure you now have a UK IP address. You can do this using any IP checking website such as http://ipleak.net
Open your Sky Go app or visit the Sky Go website. You can then log into your Sky Go account and start watching. If you need to create a new account, you can do so, but you will need to provide a UK address and use a UK registered credit card.
Once you have completed these six steps, you should be able to enjoy Sky Go in Canada without any problems. If you find Sky Go is still blocked, you can usually resolve the issue by changing to a different UK-based server. In our tests, we never had to try more than a couple of servers to find one that works. If issues still persist, your VPNs customer support will be happy to offer further advice.
Can I use a free VPN to watch Sky Go in Canada?
Free VPNs are, in short, useless for streaming services like Sky Go. Most free VPNs have data restrictions that a streaming service like Sky Go will quickly use up. Many also offer sluggish connection speeds which means you will find Sky Go is constantly buffering and watching is almost impossible.
There are also security and privacy issues with most free VPNs too. They have to cover their costs somehow and most do so by selling user data to third parties. This defeats the object of using a VPN and could even lead to Sky find out you are using a VPN to access their service abroad.
Even the best VPNs only charge a few dollars a month. For that small outlay, you get a service that is far more secure, private, and reliable than any free VPN. Free VPNs really are a false economy, and we do not recommend them for watching Sky Go in Canada.
Summary
Sky Go is one of the UK's most popular streaming services but if you try to watch from Canada you will find the service blocked. This isn't a problem if you use a VPN as by connected to a UK-based server, you can unblock Sky Go and enjoy all the movies, TV shows, and live sports it has to offer.
In this article, we explain how Sky Go blocks users in Canada and why a VPN can help. We recommend our top VPNs for unblocking Sky Go and give a detailed step-by-step guide on how to get everything up and running.
Are you a Sky Go subscriber logging in from Canada? Do you have any more advice or tips for our readers? We know how much they appreciate feedback from their peers so please do share it with us and them using the comment box below.