If you're searching how to unblock WhatsApp calling in the UAE or Dubai, you have come to the right place. In this article, you'll learn how to use a VPN to access blocked services. We'll also recommend the best VPNs to help you get started instantly.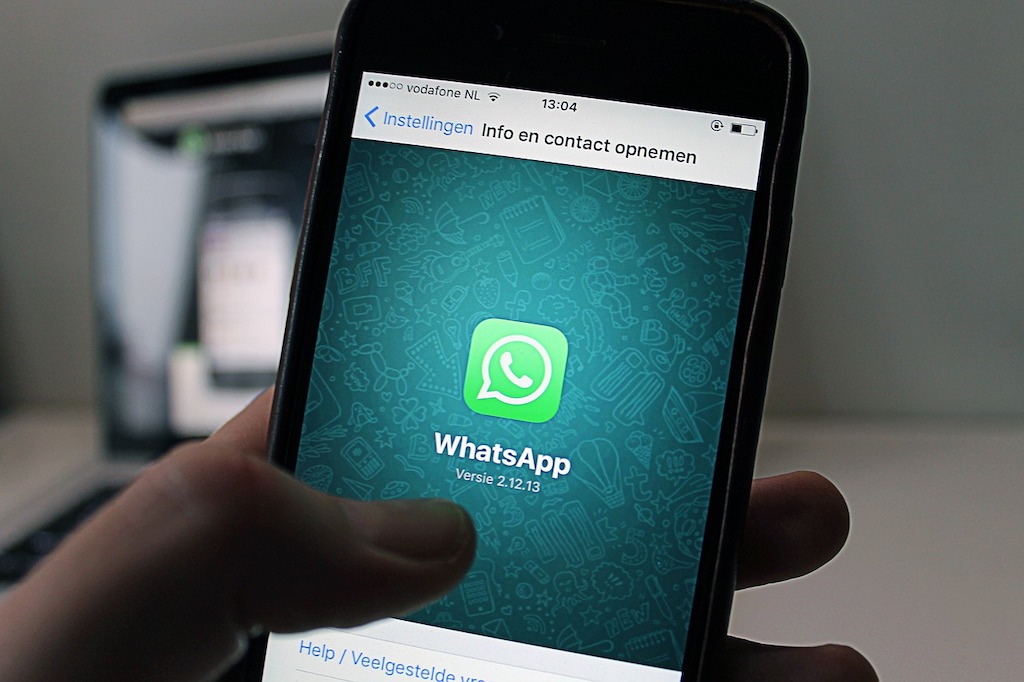 In the United Arab Emirates and Dubai, WhatsApp calling and other online video calling services are routinely blocked. This is hugely frustrating if you are visiting on business or on holiday and need to keep in touch with family, friends, and work colleagues back home. It is also difficult for the many ex-pat communities living permanently in this part of the world.
Fortunately, it is quite easy to get around these blocks if you use a virtual private network. A VPN will give you a fake IP Address that registers as coming from another country, and so allow you to circumvent any local blocks and access services like WhatsApp with ease.
In this article, we will tell you how to do this and also recommend the best VPN for the job.
Best VPNs to access WhatsApp Calling in the UAE and Dubai 
ExpressVPN – Best VPN for UAE and Dubai – Big server network, super-fast connection speeds and,robust security and privacy protections. You can download their app onto any device and also take advantage of their 30-day money-back guarantee. Our number one recommendation.
NordVPN – Large server network, fast speeds, excellent encryption and range of security features. The best budget option.
PrivateVPN – Super-fast speeds and high-grade encryption combined with easy-to-use apps makes Private VPN a great choice.
IPVanish – A sizable server network, well-designed lightweight apps, and 10 simultaneous connections with every subscription. A dependable option.
PureVPN – Massive server network, decent speeds, and an independently-verified no logs privacy policy. One for the regular traveler.
How does a VPN unblock WhatsApp?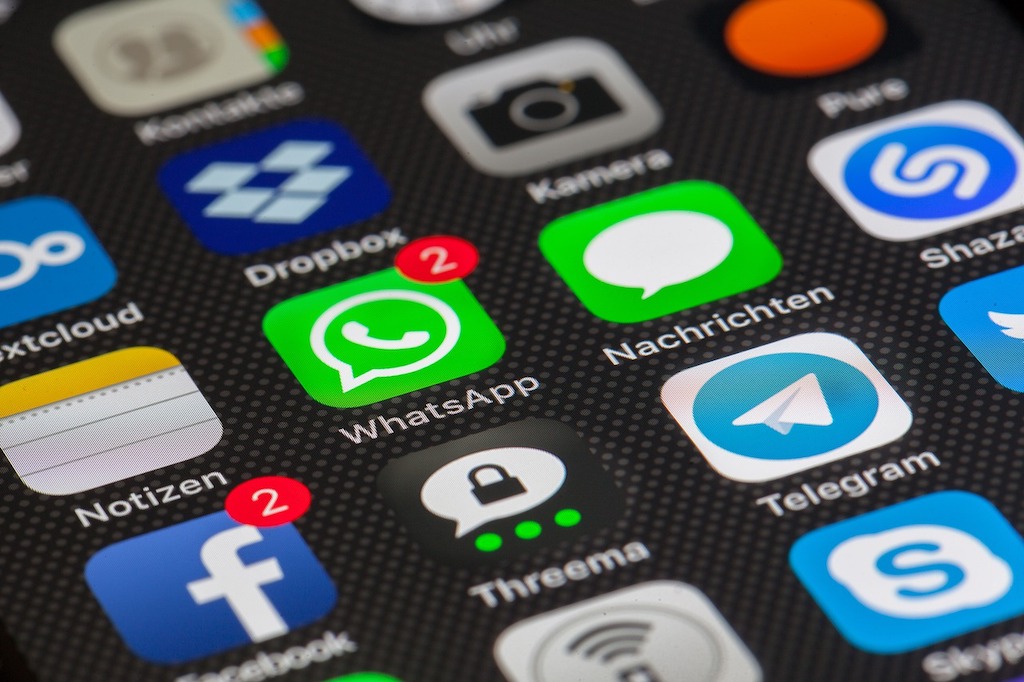 When you connect to a VPN, two main things happen. Your data is redirected down an encrypted tunnel which means that no one can see what you are doing online. This includes hackers, surveillance agents, and even your own ISP.
It is then passed through another server. This changes the IP address that data is tagged with. This means that websites you visit don't know where you are actually located. But it also means your ISP cannot see where your data is going. For unblocking WhatsApp calling this is important since it is your ISP which triggers the WhatsApp block.
When you connect to a VPN server outside the UAE or Dubai, you are ensuring that your ISP cannot see what you are doing online or where your data is going.
This means they have no reason to block your data from reaching its destination. In other words, they can't see your data or tell that you are using WhatsApp Calling so they won't (and really, can't) block you from using it.
How to choose the best VPN for WhatsApp?
The VPN market is a crowded one and choosing the right one can feel like an almost impossible task. This is why tested all the top VPNs to find the best provider for unblocking WhatsApp Calling in the UAE and Dubai.
The core criteria we applied in our tests are:
Server network – A large server network gives you more options for unblocking WhatsApp calling. It is also useful to have servers in nearby countries as this helps to optimize your connection speed.
Fast connections – VOIP calls can be data-intensive and if your connection isn't fast enough, calls can drop out. A VPN can slow down connections so you need a VPN with the fastest possible connection speeds for this job.
No usage limitations – Some VPNs can limit the amount of data you can use with them. This is no use for VOIP calls, so you need a VPN with no bandwidth limits or data caps.
Strong encryption – The UAE governments don't want you circumventing their WhatsApp block so you need your data to be sent securely. This means you need a VPN with the strongest possible encryption and ideally a kill switch and other features.
No users logs – There is a risk of getting into trouble if you are caught using a VPN to unblock WhatsApp calling in the United Arab Emirates. This means privacy is a priority and you want to choose a VPN with a no user logs guarantee you can trust.
Top 5 VPNs to Beat the UAE's WhatApp Block
ExpressVPN is the number one VPN for the UAE and Dubai. Their server network is one of the biggest around with more than 3,000 servers in 94 different countries including several in the Middle East region. Connection speeds are among the fastest around and more than sufficient for smooth, clear WhatsApp calls.
ExpressVPN's encryption is highly secure with 256-bit AES encryption used as standard and OpenVPN the default protocol. They also offer SSTP protocol which excels at unblocking censored content. Their no user logs guarantee is rock-solid thanks to being based in the British Virgin Islands and there are no caps on data usage. Throw in a superb 24/7 customer service and an array of attractive and user-friendly apps, and you've got a well-rounded VPN.
BEST FOR UAE: ExpressVPN's speed, security, and robust network are perfect for unblocking WhatsApp calling in Dubai or the UAE. Get an exclusive 49% annual discount, plus 3 months free. Try it risk-free with a 30-day money-back guarantee.
NordVPN is a premium VPN service available at a budget rate. Their server network is huge given their low fees with 5,100+ servers available in 59 locations around the world. They have UAE servers and also other locations in the Middle East region. NordVPN uses 256-bit AES encryption as standard, along with an array of specialty connections geared for anti-DDoS, obfuscation, multi-hop encryption, Onion over VPN, and more.
Privacy is paramount for NordVPN. They are based in Panama and offer a water-tight no user logs guarantee. Connection speeds are usually very good although they are still a little more inconsistent than some competitors. In our tests, they were more than sufficient for WhatsApp calling though. Users can enjoy up to 6 simultaneous connections with each account and there are no data restrictions for any users. With a 30-day money-back guarantee too, NordVPN represents excellent value for money.
BEST BUDGET VPN: NordVPN is your cheapest solution for a premium service. Readers get the 3-year plan with a 70% discount at just $3.49 per month. All plans include a 30-day money-back guarantee.
3. Private VPN
Private VPN offers a modest server network with just 150 servers in 60+ countries, many nearby to UAE for optimal connections. They are one of the most secure VPNs around with 256-bit AES encryption as standard alongside a 2048-bit DH key. This makes their encryption almost impenetrable. Remarkably, this security is delivered without compromising connection speeds which are among the best we have tested.
Private VPN has no usage limits for any customers and their privacy policies are robust. They have great apps for Android and iOS devices and allow six simultaneous connections. With a 30-day money-back guarantee available too, they are another great bet.
4. IPVanish
IPVanish has been around for a long time, and it is still one of the best performing VPNs on the market. It offers a sizable server network with more than 1,300 servers in 75+ locations including several locations across the Middle East and neighboring countries. Their connection speeds are extremely consistent and there is no limit on bandwidth or data usage.
IPVanish employs 256-bit AES encryption which is as strong as it gets. They also have a dependable no user logs guarantee. A real plus-point is the offer of ten simultaneous connections with every account which makes them great for connecting all your devices at once. IPVanish packs its impressive features into a slick, intuitive app available on all major operating systems.
5. PureVPN
PureVPN offers more than 2,000 servers in 140+ countries around the world, offering a significantly greater variety of virtual IP addresses than most other VPNs. No surprise then that it also offers more Middle East-based servers than most too. Many of these are virtual servers but for unblocking WhatsApp calling that isn't a problem.
PureVPN connections are speedy and reliable, making dropped calls due to your VPN unlikely. Strong 256-bit AES encryption wraps your data stream in a layer of unbreakable security, while special Ozone servers offer the option to auto-connect with a host of useful security extras to truly lock down your connection. There are no bandwidth or data restrictions, so you can speak to your heart's content.
Why is WhatsApp blocked in UAE and Dubai?
There are two main reasons why the governments have chosen to block services like WhatsApp Calling in much of the Arab world.
The first is censorship. Authoritarian governments tend to restrict access to the free and open internet in order to keep a more stable grip on power. What's more, the more conservative elements of Muslim society view much of the content online as inappropriate or blasphemous, leading to intense pressure to implement broad censorship programs.
WhatsApp is an encrypted messaging service which means the government and its law enforcement cannot see and control what is sent on it. Under pressure from these conservative influences, they have decided the simplest thing to do is block the service altogether.
The other main reason is pressure from local telecommunications companies. Many of these companies are state-owned or controlled and a significant portion of their revenue comes from international calls. VOIP services such as WhatsApp calling eat into this income stream and rather than seek to meet this new challenge head-on, many choose to pressure their governments to block them instead.
In both cases, the people who lose out are the local and ex-pat people living and working in or visiting these countries.
Can I use the local alternatives to WhatsApp Calling?
If money is no object, you can opt to make international calls through the local telecoms providers. These calls are expensive and connections are not always terribly stable.
There are some local VOIP apps that you might also have considered using too. The best known of these are C'Me and BOTIM. Both of these apps are in compliance with the UAE's local laws and regulations. What that means is they happily censor content, surveil calls, and hand personal data over to the UAE authorities.
They are also a pale imitation of WhatsApp. There are numerous reports of both apps crashing, connection issues, and frequent complaints about their poor usability. You also have to pay for the privilege of using them. They might charge less than local telecoms firms but they still cost substantially more than WhatsApp calling, which is free.
With the right VPN, you can easily use WhatsApp Calling in the UAE and Dubai and enjoy a far better service at a fraction of the price. Seems like a no brainer?
Summary
WhatsApp Calling is a vital tool for expats visiting, working, or living in the UAE and Dubai. But the government there has blocked it in an effort to enforce their own censorship and surveillance on the people there.
Fortunately, you can get around this block with a VPN. In this article, we have explained how and also identified ExpressVPN as the best VPN for the job.
Have you used a VPN to unblock WhatsApp calling in the UAE? How did it work for you? Any tips or advice for our readers. Feel free to leave any comments or questions in the box below.