You might not think so, but if you are using the Internet in Germany, you need to be using a VPN. In this article, we explain why, then recommend the best VPNs to boost your privacy online.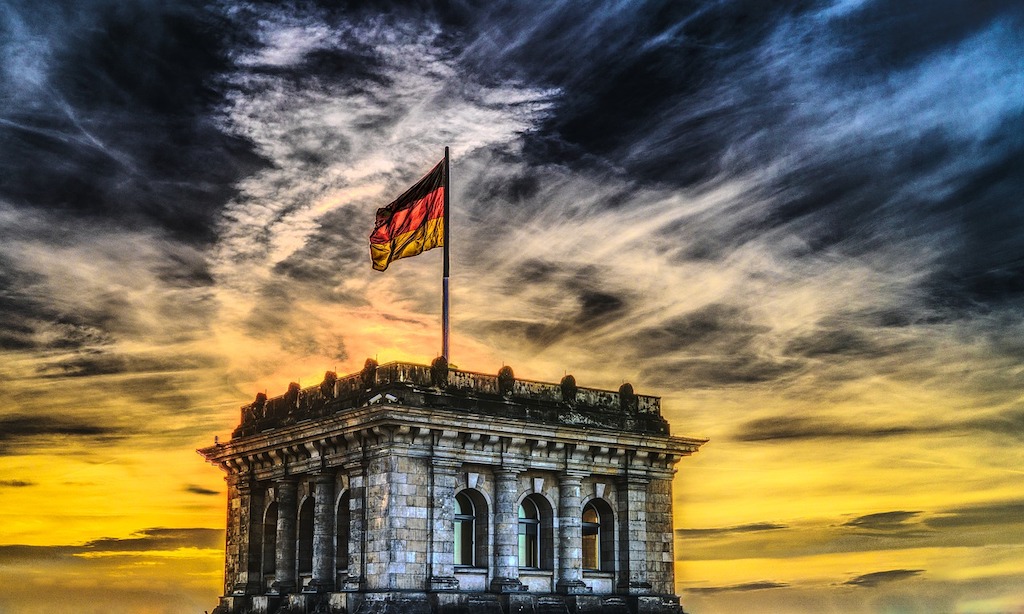 When you think of countries where you might need a VPN to protect your online security and privacy, Germany is probably not the first to leap to mind. After all, it has very little internet censorship and some of the world's most stringent data protection laws.
But as a member of the 14 Eyes intelligence group, Germany works closely with intelligence agencies from the USA and the UK, as well as other developed countries. It also has data retention laws, strong copyright laws, and limited access to English-language media content.
There are lots of reasons why you should use a VPN in Germany. The question is which VPN should you use? In this article, we will recommend the best VPN for Germany and give you some tips on how to choose the right one for you.
Best VPN for Germany
ExpressVPN – Best VPN for Germany 2019 – Our number one recommendation offers strong encryption, excellent privacy protections, fast connection speeds, a  great server network, and excellent device compatibility.
NordVPN – A premium VPN for a budget price that comes with high-end security and privacy protections, lots of extra features, and excellent apps.
IPVanish – A well-regarded VPN with a big server network, impressive apps, and 10 simultaneous connections with every subscription.
Private VPN – Top-end encryption, high-speed connections, static IP Address and much more with this young, exciting VPN.
Pure VPN – An enormous global server network, an independently-verified no logs privacy policy, and good apps.
Choosing the best VPN to use in Germany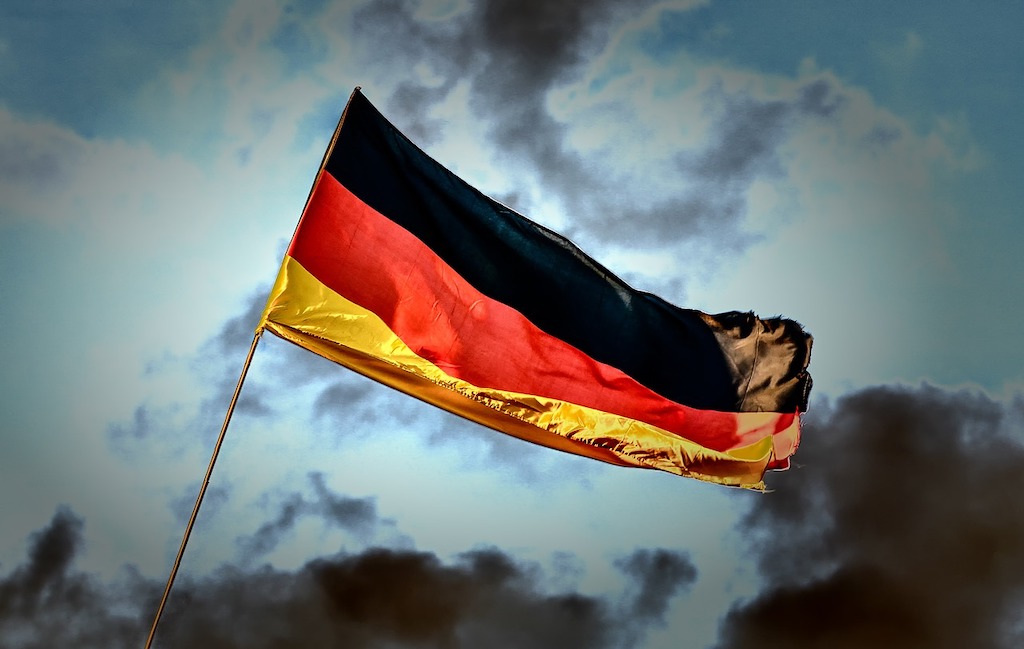 There are lots of VPNs on the market but not all are ideal for German users. This is why we have been conducting research to identify the definite list of VPNs that work best in Germany.
In the process of this work, our team of testers have identified a number of key features that the majority of German internet users will need from their VPNs. Those features are:
Strong encryption – If you want to keep your data safe from the prying eyes of the BND, hackers, and others, you need to ensure it is protected with the strongest encryption possible.
No user logs guarantee – Privacy is a key reason many Germans use a VPN. But if you want to be sure your data is being kept truly private; you need a VPN with a dependable no users logs promise.
Server network – If you want to evade geo-blocking and censorship in Germany, you need a VPN with lots of servers in nearby countries.
Fast connection speeds – Some VPNs can slow down connection speeds making things like streaming and online gaming more difficult. You should, therefore, seek out a VPN with the best connection speeds possible.
Device compatibility – Everyone goes online with all sorts of devices these days so you should seek out a VPN that offers apps for as many devices you use as possible.
Simultaneous connections – Because we all use multiple devices, it is helpful to choose a VPN that you can use on all your devices at once to ensure you are protected at all times.
Best VPN for Germany 2019
Using these features as a benchmark, we tested all the top VPNs to see which offer the best possible service for internet users in Germany. Here is a rundown of our top 5 VPNs for Germany:
ExpressVPN is our recommendation for the best VPN for Germany. It offers exceptional privacy provisions, including AES-256-CBC encryption with an elliptic curve DH key exchange–unbreakable by any modern technology to such an extent that it's overkill. What's more, British Virgin Islands company jurisdiction is ideal for dodging international surveillance agreements (like the ones Germany observers), and allows ExpressVPN to offer a no-logging guarantee you can really trust. Rounding out the package are a kill switch, DNS leak protection, split tunneling, and nifty features.
As the name suggests, ExpressVPN is one of the fastest VPNs around with speeds that our tests found to be consistent across their massive server network, which spans over 3,000 servers in 94 different countries around the world. There are a great range of apps available for all major operating systems, and they allow up to 5 simultaneous connections. There is excellent 24/7 customer support and a 30-day money-back guarantee.
BEST FOR GERMANY: ExpressVPN is the fastest, most secure VPN for use in Germany or abroad. Get an exclusive 49% annual discount, plus 3 months free. Try it risk-free with a 30-day money-back guarantee attached.
NordVPN offers a premium VPN for a budget price. Its AES-256 GCM encryption with 2048-bit DH key exchange is the industry standard. Coupled with an independently verified logging policy and Panamanian jurisdiction, and you have a VPN that takes privacy very seriously. Additional security features include multi-hop encryption, onion-over-VPN servers, P2P servers, a kill switch, and much, much more.
The massive NordVPN server network is made up of 5,100+ nodes in 59 global locations, meaning you have a ton of options to spoof IPs and optimize your connection speeds. NordVPN has full-featured software for all major platforms, and allows up to 6 devices to be protected at once.
BEST BUDGET VPN: NordVPN is your cheapest solution for a premium service. Readers get the 3-year plan with a 70% discount at just $3.49 per month. All plans include a 30-day money-back guarantee.
3. IPVanish
IPVanish is another VPN that offers everything German internet users need. It has a sizable server network with more than 1,300 servers in 75+ locations. Connection speeds are impressive as are the IPVanish apps, which are available for almost every device you can think of. IPVanish also offers up to 10 simultaneous connections with every subscription.
The IPVanish encryption is robust with 256-AES offered as standard. Their no user logs policy is a trustworthy one too and there is also a 7-day money-back guarantee and an exceptional customer support team.
4. PrivateVPN
PrivateVPN is a young VPN which already offers a compelling package. Standard on all connections is 256-bit encryption with a 2048-bit DH key, so secure even the NSA uses it for top-secret communications. This doesn't come at the expense of speed, which are among the fastest we tested. This one-two punch is great for beating throttling from German ISPs.
PrivateVPN offers a no user logs guarantee that is rock-solid and comes as part of a comprehensive privacy policy. The PrivateVPN server network is not the largest around with just 150 servers in 60 locations, but several of them enable users to use a static IP, which makes PrivateVPN very effective at getting around censorship and geo-blocking. There are also six simultaneous connections and a 30-day money-back guarantee.
5. PureVPN
PureVPN has the widest server network of any VPN on this list with more than 2,000 servers available in over 140 countries. Some of them are virtual servers, but they still mean you can spoof your IP address to appear outside Germany when you need to.
PureVPN's connection speeds are sufficient for everyday use and their 256-bit AES encryption is robust. Their no user logs guarantee has been independently-verified and is set in stone. The PureVPN apps are good and are available on most devices. Just to point-score over its competitors, Pure VPN offers a 31-day money-back guarantee.
How to use a VPN in Germany
Once you have chosen which of our five VPNs to sign up for, the next step is to get everything set up so you can use the internet safely in Germany.
This process is actually much more straightforward than you might think. Just follow our short step-by-step guide and you will have your VPN installed and ready to use in no more than ten minutes.
Sign up to your chosen VPN by clicking one of our links and then following the simple on-screen instructions to subscribe.
Download the VPN app from either the official website or your app store.
Open the app and sign in using the account details given to you in step one.
Connect to a VPN server. You can either choose a server inside Germany if you just want security and privacy or otherwise choose a server in a nearby country if you need to get around censorship or access geo-blocked content.
That's all there is to it. Now you can use the internet in Germany safely, securely, and privately. If you have problems unblocking content, you can always try a different server or otherwise contact customer support for further advice.
Why you need a VPN in Germany
Germany is a free and democratic European country. It offers far less of a threat to internet users than authoritarian regimes such as Communist China and Iran. But that doesn't mean it offers no threat at all.
Actually, there are a number of privacy and security threats that come with using the internet in Germany. There are also several other reasons why you should be using a VPN is you are visiting or living in Germany. These include:
14-Eyes membership
German is an active member of the 14-eyes intelligence-sharing network. This means that the German intelligence agency, the Bundesnachtrichtendienst (BND) works closely and shares lots of intelligence with both the NSA in the USA and GCHQ in the UK, as well as other member states' agencies.
Data retention
German Internet Service Providers are obliged by law to collect and store the internet data of all their users. This data must be retained for ten weeks, which is far shorter than some other countries but is still a huge infringement on internet user's privacy. During that 10 week period, the BND has full access to the data.
Censorship
Online censorship is not as big a deal in Germany as some other countries but its close adherence to EU law means that the internet is policed closely. There have been some high-profile issues of YouTube videos being blocked in Germany and a lot of content relating to fascism and Nazism is also banned.
Copyright laws
Germany has some of the strictest copyright laws in the world and these are rigorously enforced. This means that if you are caught streaming or downloading content illegal, the repercussions can be severe.
Geo-blocking
As a result of these laws, many German websites are employing robust geo-blocking technology to stop people from accessing their sites from overseas. Accessing overseas sites is also extremely difficult. For English-language speakers, this can be problematic as the majority of media content in Germany is (understandably) in German.
Don't count on free VPNs to protect you
A lot of readers contact us to ask about the merits of using a free VPN rather than the premium VPNs we recommend. There are lots of different reasons why free VPNs are not a good idea. If security and privacy are important to you, it is especially important to steer clear of them.
Free VPNs have to generate revenue somehow and if they aren't doing that through subscriptions, they must be doing it some other way. Often that is by selling user data to third parties.
Many also allow intrusive advertising on their networks and some have even been caught spreading malware and other malicious software. The links between many of the biggest free VPNs and the Communist regime in China are also now well-established and present significant security and privacy risks to users.
There are also practical reasons to avoid free VPNs. Many throttle speeds to stop people streaming content or playing online games. Some even have data restrictions in place with these caps often set extremely low.
For most internet users, free VPNs are definitely not up to the job and if privacy and security are a priority for you, they should definitely be avoided.
Summary
There are a number of compelling reasons why internet users in Germany should use a VPN. In this article, we outline these and also explain how we have assessed the best VPNs to use in Germany.
Our top recommendation is ExpressVPN, but all of the VPNs on our shortlist will do a good job. We have provided a simple guide to set things up and also explained why you must avoid free VPNs at all costs.
Do you use a VPN in Germany? Do you have any more tips for our readers or questions that we haven't answered in this article? We always welcome feedback from all our readers so please do share your thoughts using the comment box below.