Last Updated 15 July 2019
You can find tons of results on Google about this search query, but is that really worth it? that's a major concern.
90% of the user's download secured browser to access the deep or dark web, but there are many other guys out there download and install the anonymous browser for their own privacy.
For most people, the term 'secure' used with browser, could be nothing more than a gimmick that tech giants might be using their latest web browser launch. On the contrary, this thought couldn't be further away from the truth.
With cyber-crimes such as data breaches and browser fingerprinting at the forefront of most cyber-security conversations, a secure browser has become an absolute necessity.
A secure browser is essential to integrate into a user's online activity, as it provides continued security, and prevents your data from being leaked to third parties, including governments. Unless adequately set up, a browser can pile up a vast amount of data that is vulnerable to being exploited by third-parties. The information collected about you through your web browser includes:
The device you use, as well as the software,  is running on it.
Information in regards to your online connection, including your browser speed and IP address.
Through your IP address, the browser you use can pinpoint with startling accuracy your exact location.
The websites you've visited, even while browsing incognito.
The information mentioned above is just a fragment of all the data that is being stored on you, and although the revelation might feel like a burden, you don't need to worry. This article deals aids you by providing a concise list of the most secure browsers available, and delves into the following:
Browsers to stay away from
Recommended browsers for safe browsing
Recommended security add-ons
Bonus tips to further your security for browsing
With that in mind, let's jump right into the browsers you should avoid.
Which is the securest Browser 2019?
I have listed the top 15 secure browsers below, but which one of these are the secured? well TOR is the securest browser you can have. but remember it will not encrypt the browsing data, you would have to add VPN behind. combination of Tor with VPN will provide world most secure browsing experience.
15 Best Most Secure Browser 2019
Before delving into this section, try to keep an open mind when analyzing the options we've mentioned above. Each person has different needs when it comes to selecting a browser. What works best for you might not be the best for another person.
At the end of the day, the notion that there might be a single, universally 'best' browser is childish and immature.  Instead, users should opt for options that tick the boxes specific to them.
However, mentioned below are some browsers that provide users the best experience, in terms of security, and respect their privacy.
#1-Waterfox Project: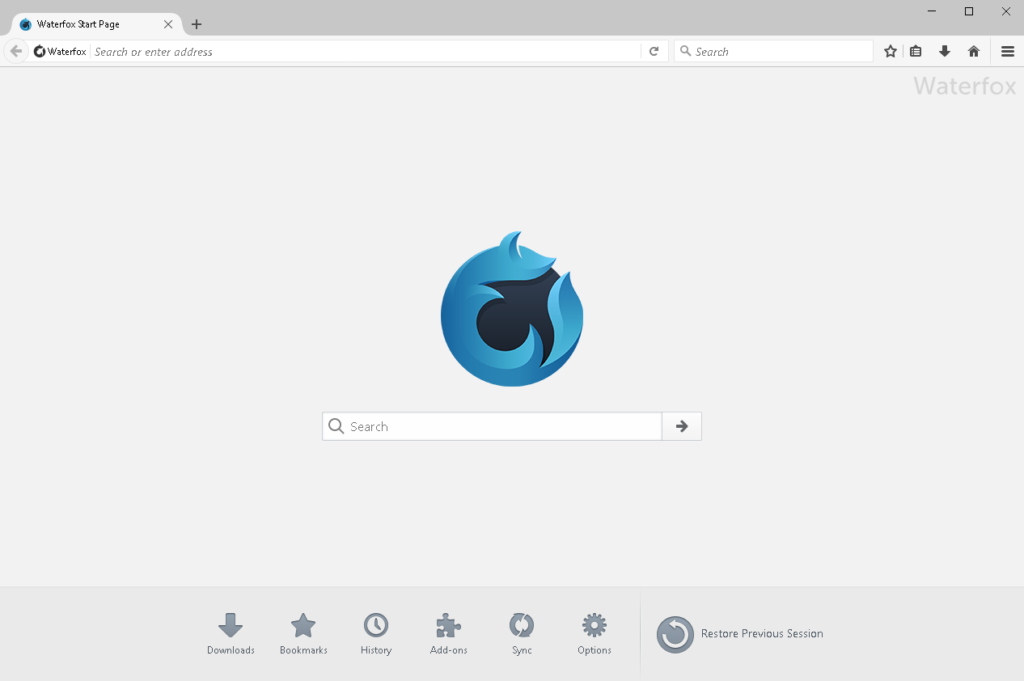 Waterfox browser is an adequate browser as it meets the requirements of those users, who want an alternative to the Mozilla Firefox browser. Waterfox was developed as a fork of the open-sourced Firefox browser. Unlike Firefox, however, Waterfox doesn't track your information in any way whatsoever.
Some other advantages to using the Waterfox include:
It is based on the Firefox browser and provides a user-friendly interface.
It is an open-sourced project.
All sorts of data collection have been removed from the browser, including startup profiling and sponsored tiles.
Waterfox allows users to install older Firefox add-ons.
A disadvantage of using Waterfox browser is that the security updates aren't as frequent as they are on the original Mozilla Firefox browser.
#2- Brave Browser: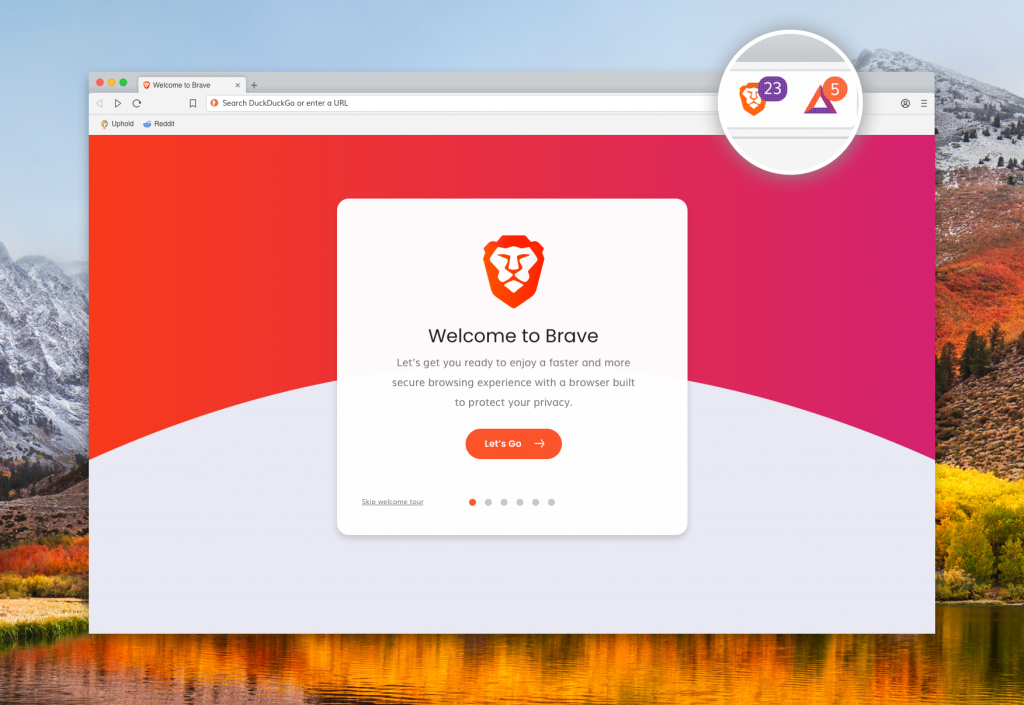 The Brave Browser is an open source browser program. Brendan Eich declared it a significant supporter of Mozilla. The designers are continuously enhancing the program to make it best above all other gardens.
The browser program offers two electives, i.e., Chrome and Safari.
It is the best browser as it provides super-fast speed to the user. It is available for OS X, Windows, and Linus users.
Its incorporation with HTTPS has made it the most secure browser. Moreover, it possesses a built-in ad- blocker, script blocker, and tracking protection feature.
Unlike many other browsers, it offers WebRTC leak protection, which is its distinctive feature.
It is a lightweight browser which offers an anti-fingerprinting function to the users. It works effectively and efficiently for providing privacy to android users.
However, there is also a disadvantage associated with the brave browser, i.e., the desktop interface works a bit slowly.
#3- Tor Browser: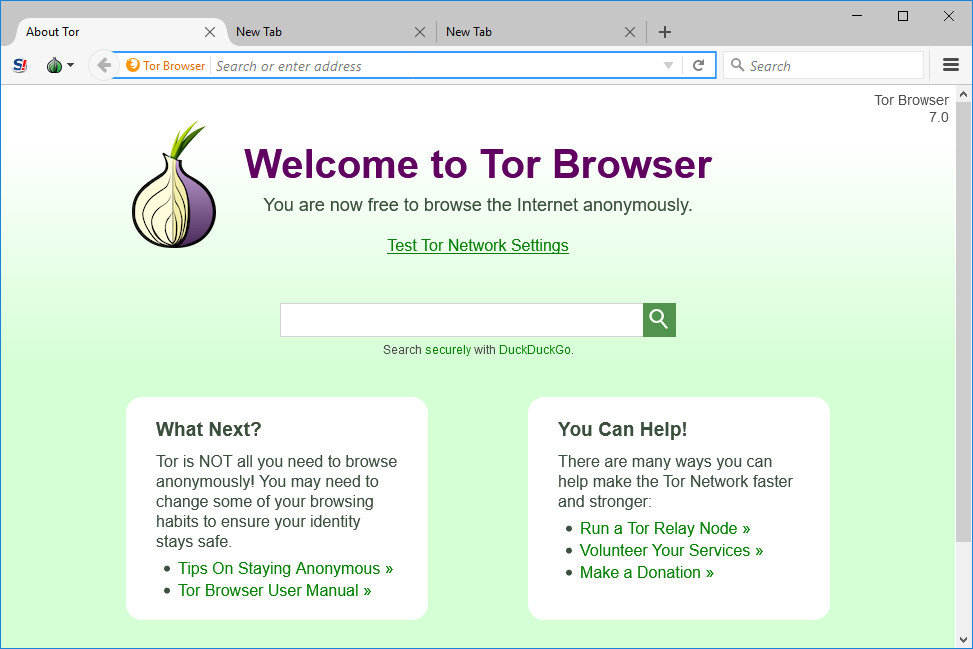 Though you might hear many contradicting opinions about the Tor browser, one thing is sure- there isn't a single browser that can compete with the level of anonymity provided by it.
If you are looking for thorough confidentiality and anonymity, then you must consider Tor. It is proven to be the best secure browser for users.
It resulted in an association with the USA Navy for the only purpose of providing an anonymous web browser.
The Tor network offers an entire anonymous communication. Its prime objective is to protect and safeguards user's private and confidential data typically from a cybercriminal who is interested in snoop in it.
The Tor Browser is the home to the dark web. By using the .onion domain, several people download Tor to establish their secret services. It offers various illegal products like drugs, fake items, guns, weapons, and hitmen.
By using this browser, lawbreakers are likely to drive to the service in the hope of performing their illegal work following the protection of a computer screen.
Tor is a complete package of various tools. It is a powerful modified version of Firefox Extended Support Release. Also, along with numerous other privacy features which combine to make it the most secure browser.
It is incapable of tracking and retaining data.
It is advisable to configure your browsing habits to make sure that you don't perform any activity which might disclose your real identity.
For secondary browsers, Tor is not just a tool but a perfect choice for many private activities. Users must run it with the help of a USB stick to ensure their anonymity.
How does Tor function to maximize security?
Using the Tor browser is relatively simple.
The initial step involves downloading and installing the Tor Browser, which later replaces Chrome, Firefox, and any other browser you would be using.
Now, after the downloading step, whatever you do gets secured and protected.
Tor packs your data and information in encrypted packets before entering the network. It then removes the portion of the packet which contains information and data like size, source, time, targeted destination, all of which could be used to know about the dispatcher.
In the next step, remaining packs of data and information get encrypted before sending the encoded data via several servers/ relays where it is untraceable.
Then each server first decrypts and then re-encrypts the data to ensure where does it comes and where it is going. However, it is unable to trace the information further than.
#4 Epic Web Browser: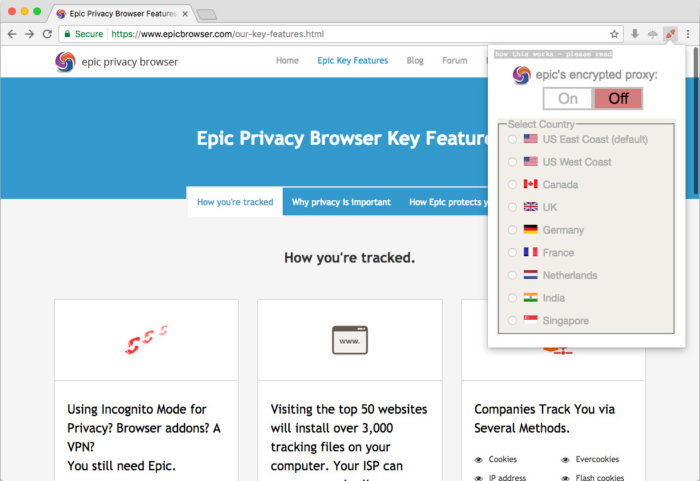 The Epic Web browser mainly designed for the MAC system. It does not has DNS perfection and also rejects third-party cookies.
It is among the most secure web browser as it does not keeps a record of browser history, possess no auto-fill feature, and also has no DNS or web caches.
It removes cookies, preferences, and pepper data from Flash and Silverlight once you close the browser.
The browser is made by using a chromium technology which intends to make browsing private and secure.
Due to its ''private browsing mode,'' it is known as the secure browser among the users.
All the browsing history is removed during the usage of the internet. However, it retains a slight amount of data history.
The browser often uses encrypted proxies which effectively hides the IP address. The DNS requests are directed encrypted proxies. In this way, the browsing history gets protected from the ISPs and other data spires.
This browser also protects tracking scripts, Ad networks, and third-party widgets. It also allows getting access to blocked contents from different regions of the world.
It is the secure browser as it gives importance to SSL connections and also shields you on a public network.
So, if you use the internet on a public network, then you must give a try to Epic web browser.
#5- SRWare Iron: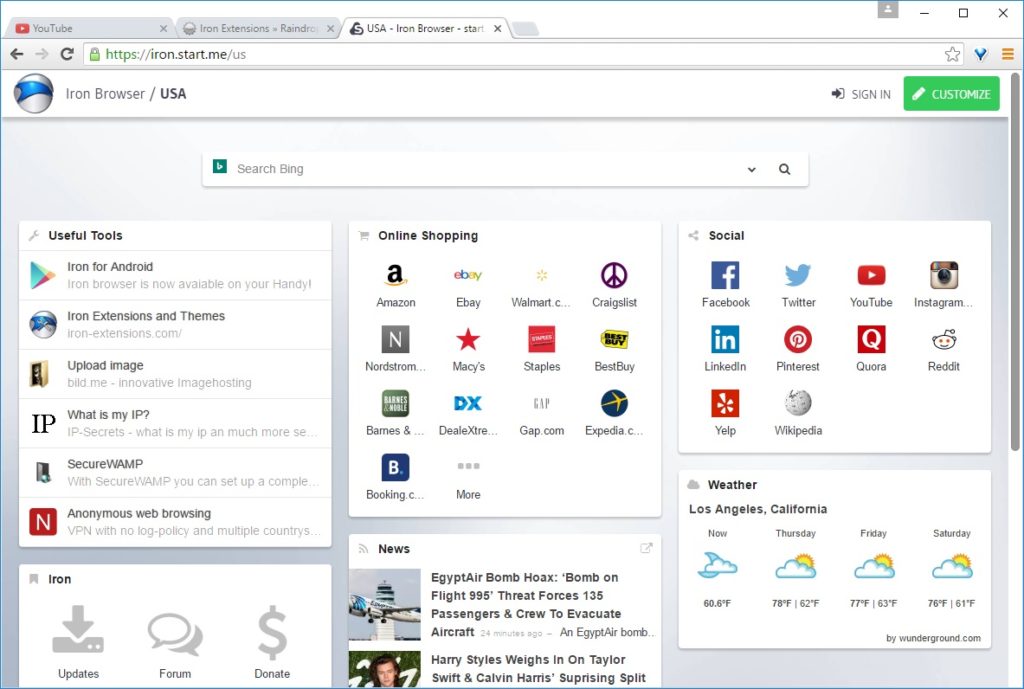 It is yet another secure browser which represents Google Chrome apart from its privacy characteristics. It is known to be an alternative to Chrome. It offers customizable developer features, extensions, and various privacy settings.
It is the best browser as it rejects all privacy-compromising functions and tracking activities. This secure browser is capable of blocking unwanted ads. For a better experience, it forms a unique user ID and submits a request to Google to generate suggestions.
The SRWare is not just secure but also the best browser with a smooth design and advanced features.
During a browsing session, there is no need for a user ID. It also removes alternate error pages, error reporting, and suggestions. Moreover, it also makes you get rid of URL tracking, Google updater, and RLZ-tracking.
If you are looking for a Chrome-based developer who focuses on a web browser, then you must choose the SRWare Iron browser.
By using various security methods, it has become one of the most secure browsers.
Another attractive feature regarding this browser is that Android users can also use it.
#6- Comodo Dragon Browser: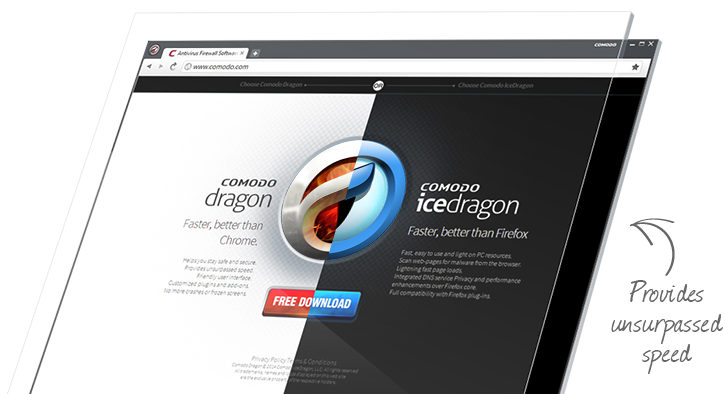 This browser is available on multiple platforms, including Mac, Windows, and Linux. Its built-in domain validation, the capability of blocking cookies, web spies, and various forms of the track make it the best browser.
It separates strong and weak SSL certifications.
Since it has its antivirus software, thus users are protected from cyber-attacks like malware and viruses. It also makes it the most secure browser which the user can use.
The browser is made up of chromium technology. It offers similar features, just like Chrome, with excellent security.
In other words, it means Comodo Dragon browser provides protection and security which a user desired for making it the best browser.
It also possesses an online privacy keeper with all relevant preferences.
Due to the presence of customizing plug-ins and add-ons, the browser interface becomes friendlier for newcomers.
The browser offers superior speed with encrypted tunnels for safe and secure transfer of traffic. Furthermore, the browser is responsible for preventing cookies and other snooping eyes from tracking you.
#7 Avira Scout Browser: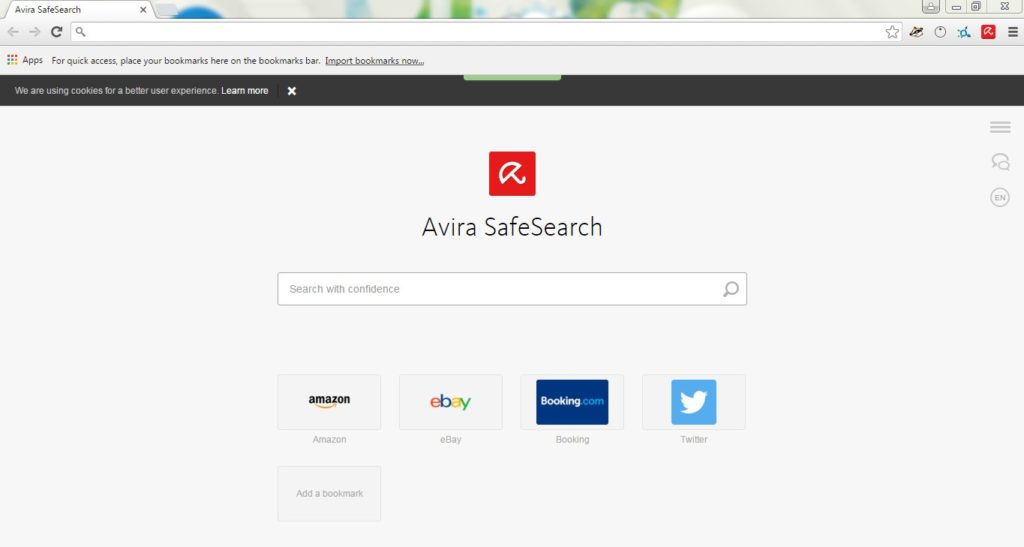 This chromium based web browser due to its keen emphasis on privacy and security is among the best browsers. 
It heaps and loads a wide range of third-party security plug-ins within the browser.
This secure browser offers full safe Avira search, web browsing which blocks phishing sites and secured Wi-Fi which applies HTTPS while surfing sites among insecure Wi-Fi and anti-tracking.
The browser is available on Windows, Mac, and Linux platform.
#8- Ungoogled Chromium:
One thing that you can be sure of while using Ungoogled Chromium is that it is open sourced.
Ungoogled Chromium is essentially like Google Chrome browser, without the issues of Google snooping around to collect information in you.
Further benefits of using the Ungoogled Chromium browser include:
Ungoogled Chromium works on all operating systems.
It replaces Google's pre-built binary codes by building them from the source.
Ungoogled Chromium receives frequent security updates.
A drawback of using Ungoogled Chromium might be that it loses some of the user-friendly interface found in the Chrome browser, and requires users to download their Flash player, etc.
#9- Iridium:
The Iridium browser is based on the Ungoogled Chromium browser and has the following features to boost security:
Transmission of queries, keywords are only done with the permission of the user.
It is an open-sourced project
Enhances the security provided by the Chromium browser by modifying and tweaking it.
All the changes made are transparent and visible to users in a clear manner.
Has a user-friendly interface.
#10- Pale Moon:
Similarly to Waterfox, Pale Moon is a browser which is an open-source of the Mozilla Firefox project, albeit based on an older version of the browser. (Firefox 38 ESR)
The advantages of using the Pale Moon browser are:
It modifies the Firefox browser and makes it more secure by getting rid of all unnecessary features.
Pale Moon has a very user-friendly interface, which is also customizable.
It is available on Linux and Windows.
That being said, many users find Pale Moon challenging to use, as it is based on an older version of Firefox, it looks and feels like a relic of the past. There was also a controversy with Pale Moon blocking AdNaseum, an ad blocking extension.
#11- Firefox Focus Browser: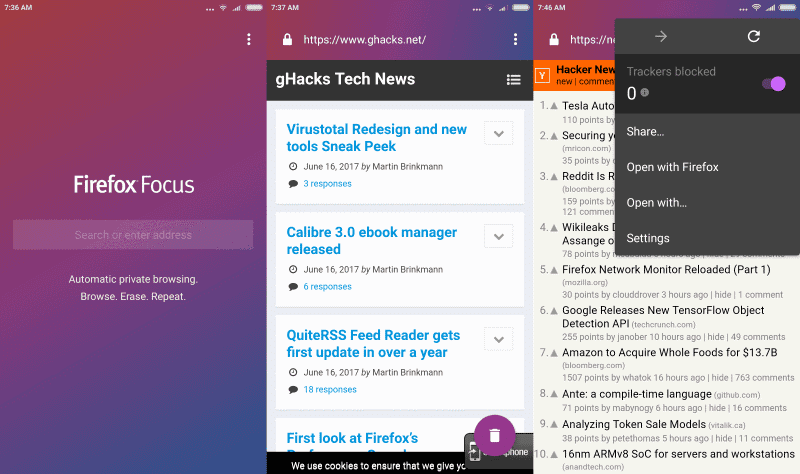 Mozilla has offered the world many excellent browsers, and most secure browsers using Firefox as the core around which they are developed.
Typically designed for user's data protection and security, Firefox Focus is one of the best browsers by Mozilla.
It was initially launched by solely considering the iOS users. But now shortly it also covers the needs of Android users too.
It is among the secure browsers which emphasis on data protection with pleasing designs which attracts the users.
The Firefox Focus is famous for blocking ads. It indicates that whatever website you are using aren't tracking your data and browsing history. The best thing about Firefox focus is that it does not compromise on speed.
It is capable enough of blocking the publicists from monitoring the user's entire activity. Moreover, it facilitates the activities when the secure browser mode becomes activated.
You can also tap to ''Erase'' once you finish your browsing session.
#12- Maxthon 5:
If you are looking for a browser which allows super-fast downloading of video, music, and pictures in one click, then Maxthon 5 is the right choice to make. It supports all primary operating system such as Android, Mac, iOS, and Windows PC.
It is known as one of the most secure browsers because it is capable of transferring files impeccably across different computers and phones. The Maxthon 5 is built up with rendering engines like Trident and Webkit. These engines allow opening both types of web pages whereas, many browsers are capable of reading only one of these engine types by using HTML5. It supports HTML5 and also runs it rather than Adobe Flash.
Moreover, the new version of Maxthon 5 provides a faster browsing experience, and the update frequency differs from 3 to 15 days, which is, in fact, more than enough to ensure user's security. Thus, at least once you must consider Maxthon 5.
#13-Yandex Browser:
Yandex browser is an open-source browser which is chromium based and uses Blinkweb browser engine.
The browser is one of the most secure browsers as it comes with an enhanced system which uses Kaspersky anti-virus. The anti-virus checks all files which get downloaded and also provides an additional layer of protection when users surf the internet.
It effectively blocks all sites which contain malware content making it the most secure browser. Moreover, it also protects stored pin codes and credit card details. By doing so, this browser secures your online payments.
It runs efficiently on Mac, Linux, and Windows 7 platform.
It often uses Opera Turbo advance technology to enhance and improve web pages which are underperforming and functioning across an insecure network.
#14- Disconnect Browser:
The Disconnect browser explicitly disconnects you from sites which aim to retain your data or any other information which linked you in the other way.
It is a secure browser to use because when you are browsing so, it shows different messages. These messages indicate any specific site which attempts to trace your activities.
This browser automatically disconnects you from any site which imposes a hazard to your online privacy.
#15- Dooble Browser:
The Dooble browser is made up of chromium technology and based on Webkit. It supports multiple platforms like Windows, Linux, and OS X.
It is an open source web browser which intends to provide fast and secure internet browsing.
This browser unites with retro shape, an app which makes it possible to send emails and files with a complete sense of privacy.
It is a secure browser as by default it disables cookies JavaScript. It automatically erases the browsing history whenever you close the program.
You can configure the default settings easily via the configuration settings of options. Moreover, there are various search engines which get involved within the browser, tabbed browsing, and the capability to open bookmarks with the help of keypad numbers.
Regular Browsers Less Privacy & Security
Contrary to popular belief, the popularity of a web browser doesn't always to equal to the browser putting the user's best interest at heart. The browsers mentioned below have bruised the trust of many of their users, usually by snooping around and collecting data on them.
#1- Microsoft Internet Explorer
The most significant flaw that haunts Microsoft's Internet Explorer is that it is a closed source browser, which leaves it to us to be wary of it, as we have no way of telling what goes around behind the scenes.
Additionally, the number of vulnerabilities found in the Internet Explorer supersedes the flaws found in other, more popular browsers. The interface of the browser also makes it increasingly difficult for users to get a grip on, which is why you're better off without it.
#2- Opera Browser
Perhaps the only thing required to make you stray away from the Opera browser is taking a look at their privacy policy, which is 'shocking' to say the least.
Opera explicitly states in their privacy policy that information you share will be collected and shared with third-parties. You should also keep in mind that Opera was sold to a Chinese company, and data protection laws in China are 'vague' to say the least.
To maintain your security, try to steer clear of the Opera browser.
#3- Google Chrome Browser
Perhaps the most surprising name in this list would be the Google Chrome browser, because of its insurmountable popularity.
The Google Chrome browser provides users with an immense amount of security from external threats such as data breaches, hackers, etc.
However, the shortcomings of the Chrome browser have nothing to do with security and everything to do with privacy. Since Google earns most of its revenue through advertising, it's no surprise that Google prioritizes data collection above the privacy concerns of its users, since it helps maintain a monopoly in the advertising industry.
Keeping this in mind, try to opt out of the Google Chrome browsers, because despite providing security against external breaches, it isn't worth handing over your entire data to Google, which in turn, uses this information to target ads at you.
Privacy Extension For Your Regular Browser
If it isn't entirely evident by now, the state of cyber-security at this point in time is pretty bleak, and in times like these, it's always better to be safe than sorry.
Mentioned below are some browser extensions that help elevate the level of security that users can gain while browsing online:
Avast Online Security. Avast Online Security provides users added security on a variety of cyber-crimes, such as phishing attacks and data breaches.  It informs users whether a page is authentic or fake, and autocorrects misspelled URLs to make sure you don't end up on a scamming site.
HTTPS Everywhere. It compels websites to use a secure HTTPS encrypted connection.
Ghostery. Ghostery gives you full control over trackers and lets you decide which one to block or unblock.
Privacy Badger. This browser add-on is basically from EFF, which efficiently blocks all kinds of spying advertisements and trackers.
Click&Clean. Click&Clean is a cleaning extension that clears all the traces of your online activity and deletes all the cookies and cache, stored during your browsing session.
NoScript. This extension allows the user to customize precisely which scripts run on every website you visit. Similar to uMatrix, this browser add-on is for highly developed users. It requires a lot of customization as it breaks most of the sites by default.
DotVPN. DotVPN extension protects the users' identity and is reliable and free for use.
Bonus tips for secure browsing:
To make sure that you remain as safe as possible, try implementing the following bonus tips:
Tailor your security settings. As mentioned above, tweak your privacy settings as much as you want to create a customized security environment.
Use a Password Manager. To enjoy safe browsing, invest in a reliable password manager to get over the hassle of remembering passwords, as well as added security.
Use a VPN. VPNs encrypt all the information that communicates to and from your device, so to increase your security, use a VPN, among the arsenal of choices available.
Download from trusted sources only. Be careful when it comes to downloading and installing new software, as many fake copies are available which then infect your PC with viruses, etc.
Steer clear of torrenting sites. When browsing online, try to stay away from torrenting sites as much as possible, since they are a haven for malicious and infected files.
Conclusion:
A secure browser is essential to protect user's data while you surf the web. Browsers, by default, have a massive amount of private data, which makes them alert and ready to target any exploitation.
Each of the described browsers is best is some way or the other. All these browsers will improve your online security and privacy. After reviewing the performance of each browser, we have listed them accordingly.
Browsers play a crucial role while surfing the internet. Therefore, you must choose the one which is perfect in all ways and should not compromise on your privacy and security.
That being said, the most critical thing that you should look out for should be to customize your security according to your requirements. Hence, before you make any decision, try to put things into perspective for yourself and choose accordingly.