If you want to access your online betting account while abroad, you will need a VPN. In this article we will explain why gambling website blocks happen. We'll also give you the lowdown on the best VPNs to use to bypass them.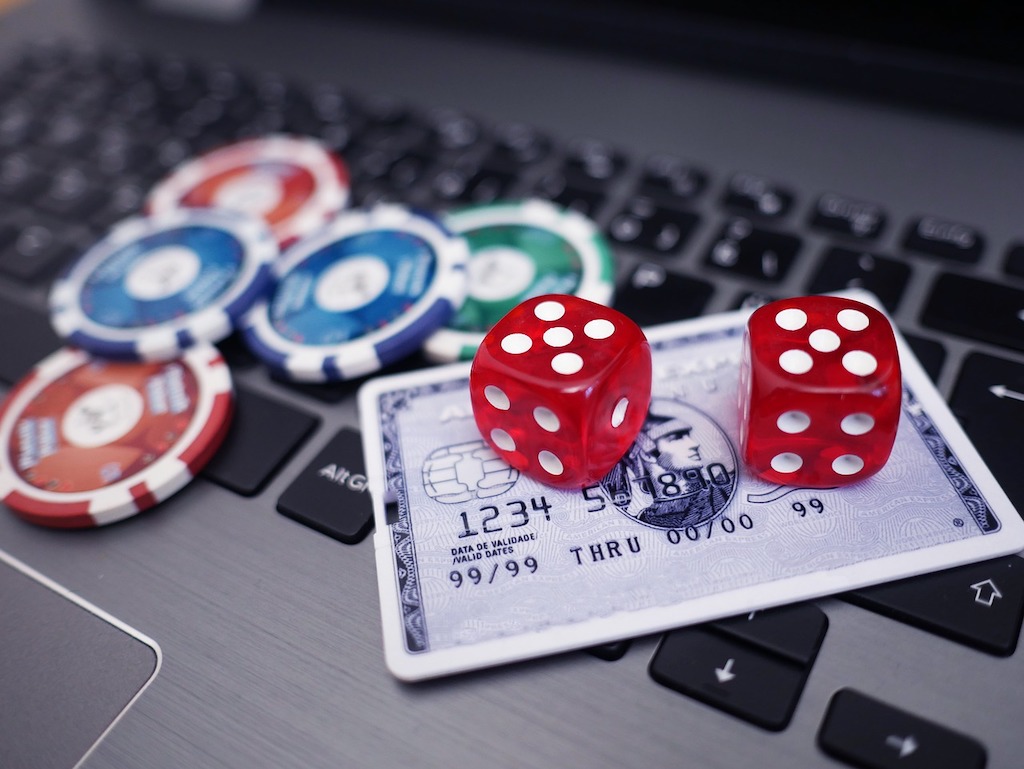 The advent of the online betting revolution means that it has never been easier to have a little flutter on your favorite sport or casino game. But if you find yourself traveling overseas on holiday or for a business trip, this won't be the case anymore.
Almost every online betting site will only allow access to users from its home country. Some may redirect you to their local site while others will just throw up an error message. Either way, you will not be able to access your account or place bets.
It is hugely frustrating for many people and one of the things readers contact us about most frequently.
Fortunately, there is a way to unblock and access betting sites abroad if you use a VPN. In this article, we will explain why, recommend the best VPNs to use, and also give you the lowdown on what you need to do.
Best VPN to access betting websites abroad
ExpressVPN – Best VPN for betting websites – Strong encryption and privacy protections plus fast connection speeds and a large server network make ExpressVPN our top recommendation.
NordVPN – A premium VPN service for a budget fee with lots of servers, excellent encryption, good privacy protections, and decent speeds.
IPVanish – A highly regarded VPN with great apps, decent speeds, strong encryption, and 10 simultaneous connections with every account.
PrivateVPN – High-grade encryption, unique IP addresses, and super-fast speeds make this provider a real contender.
PureVPN – Enormous global server network, decent speeds, and independently-verified no logs privacy policy, and a good selection of apps.
How do VPNs unblock betting websites abroad?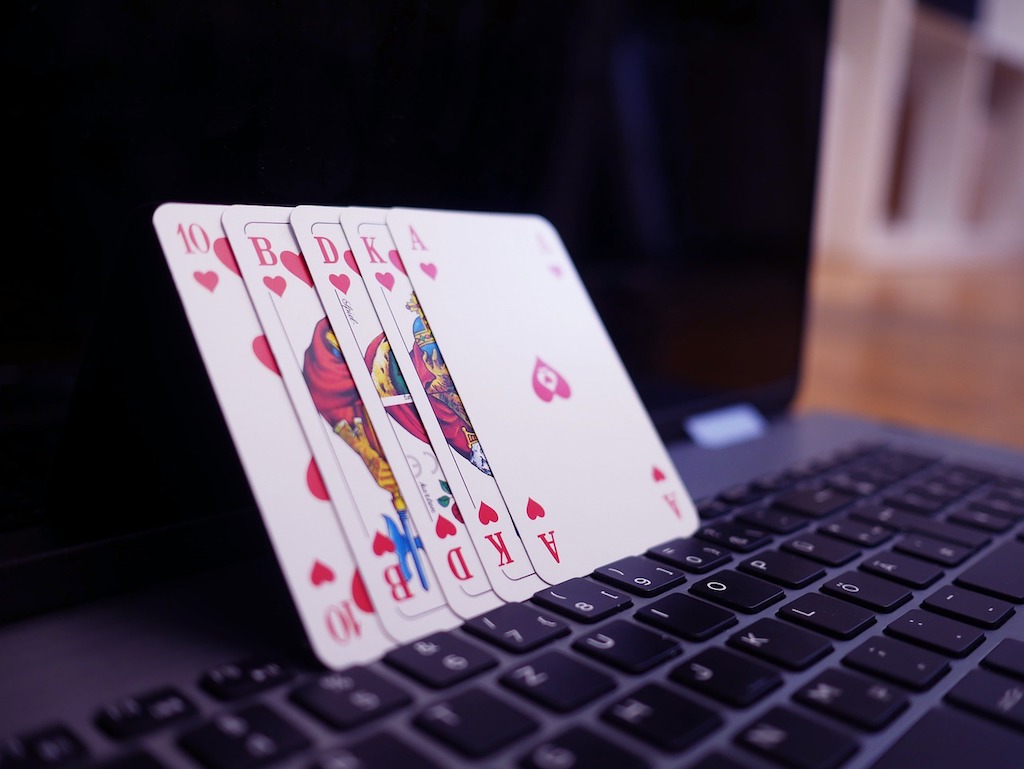 To understand how a VPN is able to help unblock betting websites abroad, you first have to understand how these sites stop you from accessing them.
Betting sites employ something called geo-blocking technology. This is a common technique which involves looking at the IP address of every visitor to their website. An IP address is a small code that you transmit to every website you visit which includes details on your geographic location.
If your IP address indicates that you are not in the same country as the betting website, that site will either refuse you access or redirect you to their local site.
A VPN is able to help you borrow or "spoof" an IP address in your country of choice. It does this by redirecting all of your internet data down an encrypted tunnel and through an external server located in that country.
When the data passes through that server, that server's address replaces your actual IP address. So, if your chosen server is in the required country, your IP address will satisfy the conditions of the betting website's geoblock, and so you will be able to access the site.
For example, if you are in Canada and want to access a US betting site, all you have to do is log into your VPN and connect to a US-based server. Your Canadian IP address will then be replaced with a US address. This will make the site think you are in the USA even though you aren't and you will, therefore, be able to access the site as usual.
Choosing the best VPN
The next big question is which VPN to use. There are so many VPNs on the market right now and every one claims to be the right choice for you. The truth is that some are much better than others, so deciding which one to sign up for is an important decision.
If you want to unblock betting sites around the world with your VPN, there are a few key features that you need to be looking for. Those are:
Strong encryption – Betting sites don't like you swerving their safeguards so it is important you choose a VPN with strong encryption to offer you the best possible security.
No user logs guarantee – For the same reason, choosing a VPN that has a no user logs policy you can trust and strong privacy protections are also vital.
Device compatibility – If you are logging in on the road, chances are you will be using a mobile device to do so. You, therefore, need to look for a VPN that is compatible with all your devices.
Big server network – The more servers your VPN offers, the better they are able to unblock your betting site around the world.
Fast connection speeds – Slow speeds can affect your ability to place a bet in a timely fashion so you should always choose a VPN with the fastest possible speeds.
Best VPN to access betting websites abroad
We have tested all of the top  VPNs using these criteria as a benchmark to see which is the best choice for accessing betting websites abroad. We have narrowed this huge market down to a clear top five recommended provides. They are:
ExpressVPN is our number one recommended VPN to access betting websites abroad. It offers high-grade security protections with 256-bit AES encryption used as standard for all subscribers. This is combined with a watertight no user logs policy, due in large part to ExpressVPN's privacy-friendly British Virgin Islands headquarters.
ExpressVPN offers a great range of apps for almost any device you can think of and you can enjoy five simultaneous connections with every account. As its name implies, connection speeds are extremely quick and, just as importantly, consistent across the entire server network. That network is a big one too with more than 3,000 servers in 94 different countries globally. There is also a 30-day money-back guarantee so you have plenty of time to try before you buy.
BEST OVERALL VPN: ExpressVPN is our top choice VPN. Our readers get an exclusive 49% discount and three months FREE on the annual plan. Try it risk-free with a 30-day money-back guarantee attached.
NordVPN gives subscribers a high-end VPN service for a bargain-basement price. It has 256-bit AES encryption as standard and a great no-user logs policy thanks to being headquartered in Panama.
Most notable is NordVPN's sheer network size, spanning 5,100+ nodes in 59 countries around the world, with many servers specially optimized for P2P, multi-hop encryption, onion over VPN, anti-DDoS, and many more use cases. The days when NordVPN faced criticism for slower speeds are long gone, with a major overhaul not only upping the quantity of servers, but the quality as well.
NordVPN offers an array of user friendly apps available on all major operating systems (and quite a few niche ones, as well), and your subscription allows you to enjoy powerful VPN protection on up to 6 devices simultaneously. Backed by a 30-day money-back guarantee.
BEST BUDGET VPN: NordVPN is your cheapest solution for a premium service. Readers get the 3-year plan with a 70% discount at just $3.49 per month. All plans include a 30-day money-back guarantee.
3. IPVanish
IPVanish is a trusted name in the VPN industry, and continues to provide an exceptional service. It is especially good for heavy streamers, as its robust network (1,300+ servers, 75+ countries) is fine-tuned for data-intensive activities and adds very little of the overhead responsible for most VPN slowdown. Indeed, IPVanish uses the thoroughly modern 256-bit AES encryption over OpenVPN, which enables unbreakable protection without sacrificing speed.
IPVanish doesn't rest on its technical laurels to ensure your privacy either, their thorough no-logging policy guarantees that you really can vanish online without a trace. Lightweight apps are available on all major platforms, and you can cover up to 10 devices simultaneously with a single subscription. Comes with a 7-day money-back guarantee.
4. PrivateVPN
Don't let PrivateVPN's lightweight interface fool you; this provider absolutely lives up to its name, affording users with the utmost in privacy provisions. It starts with 256-bit AES encryption with a 2048-bit DH key, nigh impossible to beat except under theoretical circumstances. It continues with a bona-fide no-logging policy, which completely covers your tracks online.
PrivateVPN's server network doesn't look like much in comparison to the other big dogs on the VPN market. However, its 150+ servers in over 60 countries have got it where it counts: fast speeds, stable connections, and great uptime. What's more, several of these servers allow you to snag a static IP, allowing you to bypass even the toughest shared IP blacklists used to ban VPN connections.
There is a great range of apps for most major devices and there is also a 30-day money-back guarantee too.
5. PureVPN
PureVPN's server network stands covers the most ground of any on our list, at 2,000+ servers in 140+ countries worldwide. While some of those countries are represented by virtual servers, you can still use them to nab a local IP from virtually any corner of the globe.
As well as unblocking almost anything, PureVPN also offers a solid all-around service including strong encryption with 256-bit AES as standard and a no user logs guarantee that has been independently audited and verified.
PureVPN offers good apps for all the usual devices and its connection speeds are more than sufficient for unblocking betting sites. There is a 31-day money-back guarantee available too meaning you are guaranteed a full month to see if you are happy with their service.
How to use a VPN to access betting websites abroad
Once you have chosen the best VPN for you, the next thing is to get everything set up to enable you to access betting websites abroad. Before you start worrying about manual installations and advance settings, relax. It is really easy to get set up and you don't need any technical skills whatsoever.
Just follow these few simple steps to get your VPN up and running in no more than a few minutes:
Sign up to your preferred VPN. Just click on a link on this page and then follow the simple onscreen instructions to subscribe.
Download your VPN's app. You should do this from either from its official website or your app store.
Open the app and then log in to your account using the details given to you in step one.
Choose a server. This depends on where you are, but it should be in the same country as your betting website account is registered. You can choose either by searching through your VPNs server list or clicking the right country on their map of servers.
Click connect (if you need to) and wait a few moments until you have established a connection.
That's it. You should now be able to log into your online betting account and use it as normal.
If you do still encounter problems, it can be resolved by simply trying a different server. All of our recommended VPNs offer multiple servers in each country and it should only take a couple of tries to find one which works.
Can I use a free VPN instead?
It is highly inadvisable to use so-called 'free VPNs' to access betting websites abroad. These VPNs have to make money from means other than subscription payments and that usually means service compromises.
Encryption and privacy policies are often much weaker with free VPNs, potentially exposing your activity online. Many free VPNs actively sell your user data to third parties which means privacy protection is basically non-existent.
Other free VPNs have slow speeds or data restrictions which are completely inappropriate for online betting sites.
Basically, free VPNs are much more trouble and risk than they are worth. Especially given that all of our recommended VPNs only cost a few dollars a month, it really is a no-brainer.
Is it legal to access betting sites with a VPN?
The law regarding online gambling will depend on the country you are in. In most western countries, online gambling is not illegal as such, but it is usually controlled by licenses and using unlicensed websites is usually against the law.
In many Middle Eastern and Asian countries, online gambling is either illegal or heavily restricted. If you are concerned about breaking the law, it is highly advisable to check the law and possible consequences before you visit a country.
Using a VPN to access your online betting account from overseas is highly likely to be in breach of the terms and conditions. If your betting site realizes what you are doing, it could choose to withhold winnings or even ban you from the site altogether.
If you use one of our recommended VPNs to access a betting site abroad, you probably won't have to worry. But it is still worth taking precautions just to be safe. For example, you should enable your VPN kill-switch so there is no risk of your connection dropping, thereby exposing your data.
Why do betting websites stop you from logging on overseas?
Gambling is, quite rightly, a highly regulated industry. But these regulations can vary wildly from one country to another, or even one state to another. Because they must comply with different standards in different regions, most betting websites choose to create separate sites for each location and geo-block access so people abroad can't log on.
Their objective is to stop someone in the USA betting on Canadian sites, for example. In itself, this seems quite reasonable and even sensible. But it is the unintended consequences that have a negative effect on users.
People these days travel regularly, either for business or pleasure. We are not stationary and international travel is common. But the online betting industry's regulations have not kept up with this reality. If you try to log into your account from overseas, it's almost guaranteed to be blocked, or else the website will redirect you to their local service.
Summary 
Online betting sites don't let you log on overseas which is hugely annoying for many users. But, as we have explained in this article, it is possible to get around this if you use a VPN.
ExpressVPN is our recommended VPN to access betting websites abroad but all of our recommended providers can do the job. We have also explained how to set your VPN up and how your VPN will help.
Have you used your online betting account overseas with the help of a VPN? Do you have any tips that we haven't mentioned in this article? It is always helpful to hear your views, so why not share them with us using the comment box below?