If you want to protect every connected device in your household, you need to find the best VPN to use with your Netgear router. Netgear makes many of the most popular Wi-Fi routers and in this article we will explain why adding a VPN is such a good idea, how to do it, and which VPN is best.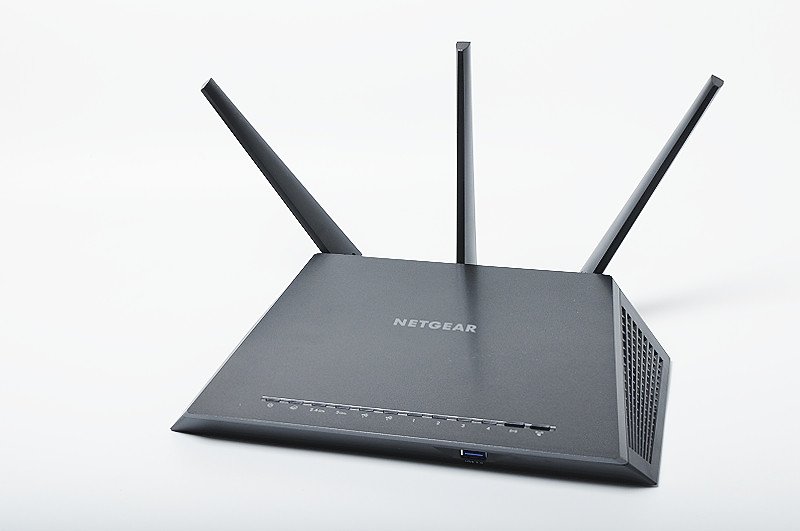 VPNs are the perfect tool for keeping your internet data private and secure. Most people will connect to a VPN through an app which they download onto their device. But this doesn't let you protect everything. Let's look at two cases:
Most VPNs provide apps for only the most popular operating systems. If you are using something else, you may be stuck with a complicated manual installation to get your device protected, if it's possible at all.
With the rise of the Internet of Things, many more types of devices outside of personal computers are connected to the internet. This provides a lot of always-on convenience, but also opens up new vectors of attack to hackers and spies. What's more, most VPNs aren't going to have an app ready-made to protect, say, your smart refrigerator.
The answer to both these problems lies in installing a VPN directly onto your Wi-Fi router. This will protect everything using that network, regardless of whether it has a VPN app installed or not.
Netgear is one of the biggest and most popular manufacturers or Wi-Fi routers. In this article, we are going to look at how to install a VPN on your Netgear router, plus recommend the top 5 VPN providers for doing so.
Best VPN for Netgear routers
ExpressVPN – Best Overall VPN for Routers – One of the fastest and strongest VPNs around with first-rate privacy protections and easy to install on any Netgear Router.
NordVPN – A premium VPN for a budget price with great all-round features, easy-to-follow setup guides, and terrific customer support.
IPVanish – A robust, high-performing VPN compatible with almost all routers and offering great setup guides and advice.
PrivateVPN – One of the fastest and most secure VPNs we have tested.
PureVPN – Privacy-friendly, VPN with easy-to-follow guides and a huge server network.
How to choose a great VPN
The VPN market is a crowded one and if you are going to install one onto your router, it will affect all your connected devices, so it is vital to make the right choice.
We researched all of the top VPNs to see which works best on various different Netgear routers. During our tests, there are a number of key features that emerged that every VPN needs to work well with a Wi-Fi router. Those features are:
Offers router support – Perhaps the most obvious criteria, but not all VPNs can be installed directly onto a router, making this a fundamental feature.
Fast connection speeds – If everything is going to be using your VPN connection, you need one which offers the fastest and most consistent connection speeds, and which imposes no limits on bandwidth or filetypes.
Strong encryption – Encryption is what keeps your internet data secure so any VPN needs to offer high-grade protection. 256-bit AES is the unbreakable industry standard.
Good privacy policies – VPNs are supposed to keep your online data private so any router VPN should never keep logs of your activity which could be used by third parties to identify you.
Installation support – Installing a VPN on a router is usually more complex than just downloading an app. But the best VPNs offer easy-to-follow guides and helpful customer support to make this as pain-free as possible.
Best VPN for Netgear routers
We have identified the top 5 VPNs to use with Netgear routers. Here is the rundown of our recommendations:
ExpressVPN is our number one recommended VPN for using with a Netgear router. Its installation guides are available for a number of different models and are easy to follow. If you do need any extra support, their helpful customer support team are on hand 24/7 to assist you.
ExpressVPN offers hugely impressive connection speeds which makes it a great choice for use with a router, especially if multiple devices are connecting at the same time. This provider also boasts 256-bit AES encryption as standard, a great no user logs policy you can trust, and a big server network with more than 3,000 servers in 94 different countries.
ExpressVPN allows 5 simultaneous connections with every account so you can also use VPN protection on your devices away from home too. With a 30-day money-back guarantee for all users, ExpressVPN sets the standards for the rest of the VPN market.
BEST ROUTER VPN: ExpressVPN makes it easy to install powerful VPN protection onto your Netgear router. Get an exclusive 49% annual discount, plus 3 months free. Try it risk-free with a 30-day money-back guarantee attached.
NordVPN offers everything a premium VPN does but at a budget price. It supports Netgear routers is through the DD-WRT firmware and OpenVPN with easy-to-follow tutorials available to all subscribers online. NordVPN delivers robust 256-bit AES encryption, a no user logs promise and impressive speeds, especially on their newer servers.
It has an extensive server network with 5,100+ servers available in 60 locations around the world. All subscribers get six simultaneous connections and a 30-day money-back guarantee. NordVPN really does offer exceptional value for money.
BEST BUDGET VPN: NordVPN is your cheapest solution for a premium service. Readers get the 3-year plan with a 70% discount at just $3.49 per month. All plans include a 30-day money-back guarantee.
3. IPVanish
IPVanish offers dedicated guides for setting up their VPN on dozens of different Netgear router models. These guides are well written and easy to follow and there is also a great customer support team waiting to help if you encounter any problems.
IPVanish has high-grade 256-bit AES encryption as standard and a dependable privacy policy. It allows 10 simultaneous connections with every subscription (so that's up to 9 devices in addition to the ones connected to your router) and the IPVanish apps are easy to use and available on almost any device. Speeds are consistent and impressive too making IPVanish another great bet for Netgear router users.
4. PrivateVPN
PrivateVPN can be installed on your Netgear router using their OpenVPN manual setup guide – which is very easy to follow. There is a helpful customer support service on standby if you need it too. The VPN itself offers some of the quickest connections we have ever tested. Impressively, this also comes with some of the most robust encryption thanks to their 256-bit AES encryption and 2048-bit DH key.
You get up to six simultaneous connections and some great apps available for your mobile and desktop devices. Privacy policies are sound with a good no user logs promise and there is also a 30-day money-back guarantee. This young VPN is really shaking up the market.
5. PureVPN
PureVPN doesn't offer direct support for Netgear routers so you might wonder why it deserves a place on this list. The reason is that you can flash your router with Tomato or DD-WRT firmware quite easily to get PureVPN working – see below for more details.
PureVPN offers strong encryption with 256-bit AES encryption as standard to all subscribers. They also have a no user logs guarantee which has been independently audited and verified and offer decent speeds across their network, which covers an incredible 140 countries worldwide with 2,000+ servers. Their 31-day money-back guarantee gives you plenty of time to try before you buy and their huge server network means you can unblock content from almost anywhere.
How to install a VPN onto your Netgear router
This is where things get a little complicated. Routers require manual installation of VPNs and there is no denying that this can be a daunting process to those who have never done it.
But don't let that deter you, because it is not impossible and the rewards at the end are significant. What's more, if you choose the right VPN, you should have access to all the support you need to.
The first step is to identify the model of your Netgear router. This should be clearly marked on the router itself. If it isn't, check the accompanying paperwork.
Next, check with your VPN to make sure they support that particular model. This information should be available on their website, but if not contact customer support for confirmation.
Sign up for your preferred VPN and then seek out the relevant installation guide on their website (again ask customer support if you can't locate it).
Then just follow this guide step-by-step. The process for each VPN and each model may differ slightly so our best advice is to take your time, go through the process slowly and again ask customer support if you are unsure of anything.
What are DD-WRT and Tomato?
Two terms you are likely to encounter while seeking out and installing a VPN onto your router are DD-WRT and Tomato.
In case you think you are losing your mind, don't panic. These are the names of two different types of open-source firmware packages that offer an alternative VPN-friendly way to run your router.
Both DD-WRT and Tomato support almost all Netgear routers and they are often the easiest way to install a VPN onto the devices. If you want to go down this route, check out the official DD-WRT installation process or the Tomato installation guide for further details.
Before embarking on this option, we recommend checking with your VPN provider first.
What are the benefits of installing a VPN on your Netgear router?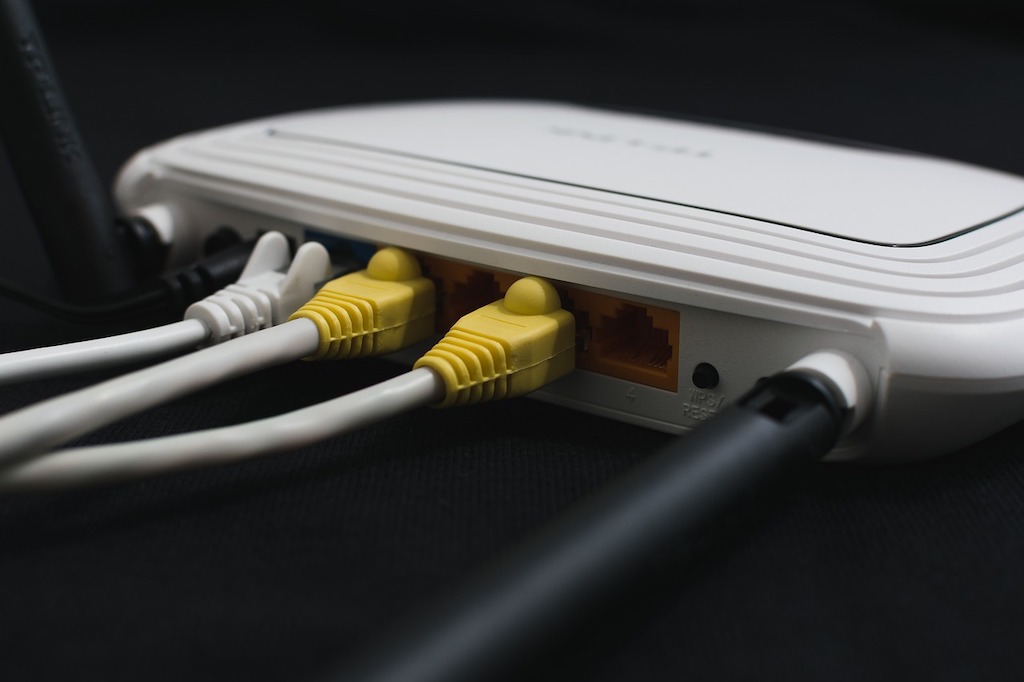 Installing a VPN directly onto your router solves multiple problems in one go. In fact, it's such an attractive solution, it's becoming more widespread all the time. It may well be that one day VPN routers are as ubiquitous as standard routers have been.
That remains to be seen of course, but there is no denying that there several advantages to setting up a VPN on your router. These include:
Protect everything – Using a VPN through an app will only protects a single device. Using a VPN on your router protects every device that is connected to your Wi-Fi.
Always connected – With a VPN on your Wi-Fi network, you never have to worry about connecting to your VPN before using the internet. The connection is always there so you are always protected.
Save space on your device – VPN apps are usually pretty lightweight anyway but using a VPN on your Wi-Fi router can save space on your device (although you might still need the app for outside use). It can also save processor power on your PC or mobile phone that could be used for other tasks.
Avoid user errors – With a VPN app, there is always the risk of forgetting to connect or accidentally disconnecting, or just pressing the wrong button. With a VPN connected to your router, there are no such risks.
Summary
Using a VPN on your router is a great way to ensure all the connected devices in your household are private and secure. Netgear is one of the biggest router manufacturers and it is possible to install all of our recommended VPNs onto most Netgear models.
In this article, we explain the benefits of using a VPN with your router and recommend the top 5 VPNs to use, with ExpressVPN coming top of the pile. We also offer some advice on how to set up a VPN on your Netgear router.
Do you use a VPN with your Netgear router? Do you have any advice or tips for our readers that we haven't covered in this article? We always appreciate the input and advice our readers can offer, so why not share them with us in the comment box below?