4chan bans are hugely frustrating, but you can bypass them easily with a VPN. In this article, we will explain how to do this, why and how 4chan bans people, and also recommend the best VPNs to use.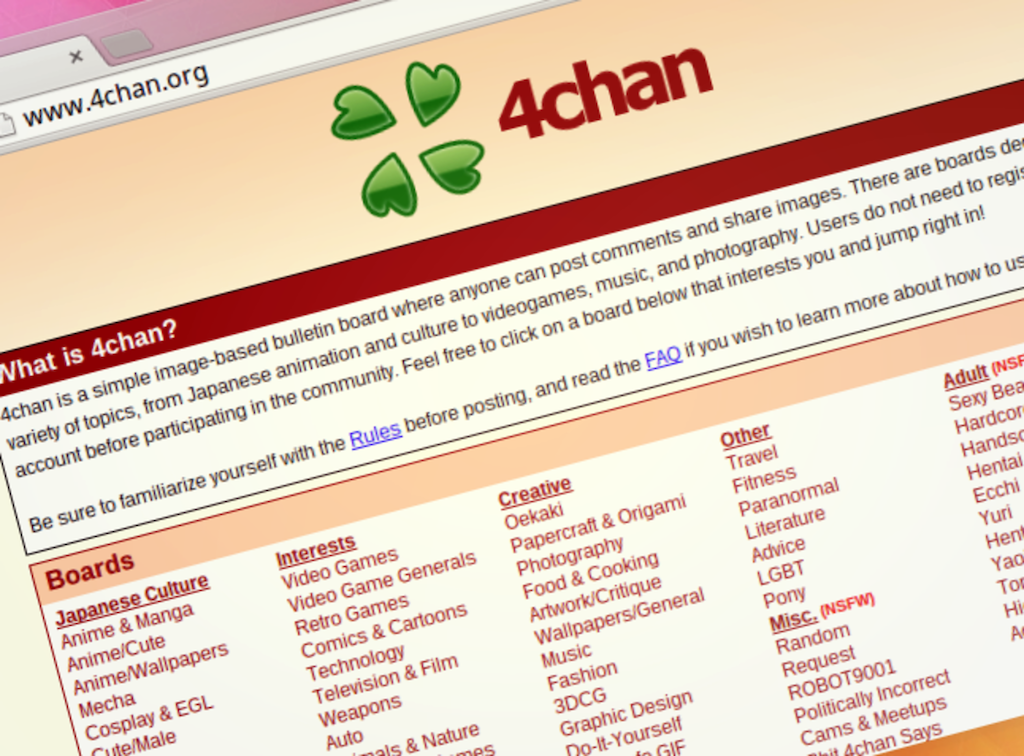 4chan is an online bulletin board that boasts more than 8 million individual users each month. It has a reputation for being a staunch defender of online rights and privacy. There is no registration process to use the site and users can post anything they want anonymously.
But the reality is that 4chan has a vigorous banning policy and anyone who posts anything offensive or controversial can find themselves quickly banned from the site.
These bans are hugely frustrating for users, but there is a way around them. All you need is a VPN and in this article, we explain everything you need to do to access 4chan after a ban, including recommending the best VPNs to use.
Best VPN to bypass a 4chan ban
ExpressVPN – Best VPN to Bypass a 4chan ban – Big server network, fast speeds, strong security, and excellent privacy protections. The best performing VPN for unblocking 4chan.
NordVPN – A great budget option that offers high-grade encryption, reliable privacy protections, lots of servers, and well-designed apps. All at a budget-basement price.
PrivateVPN – State-of-the-art encryption, robust privacy protections, super-fast speeds, and unique IP addresses for every user.
IPVanish – Established VPN with a big server network, excellent apps, and 10 simultaneous connections making it great to share with friends or family.
PureVPN – Huge global server network, decent speeds, strong encryption and an independently-verified no logs privacy policy.
How does a VPN help to bypass a 4chan ban?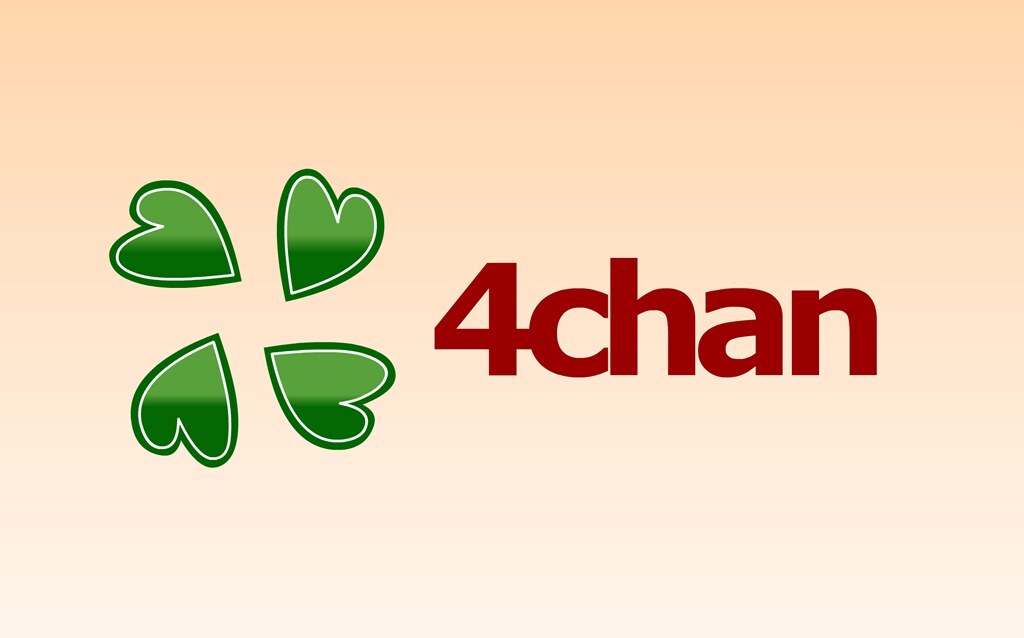 If you are unfortunate enough to be banned by 4chan and want to keep using the site, there is a simple way to bypass the ban. All you need is a Virtual Private Network (VPN).
A VPN is an online security and privacy tool which encrypts all of your online data and then reroutes it through an external server. When your data passes through this server, your own IP address is replaced with the IP address of that server.
This is the crucial bit that lets you bypass a 4chan ban. Because your internet data has a different IP address, 4chan cannot identify that it comes from you and therefore will not block you from the site.
The beauty of a VPN is that most premium VPNs offer thousands of different IP addresses depending on which of their servers you connect to. That means even if you get banned from 4chan again, you can simply choose a different server and bypass this new ban too.
With a VPN, 4chan is permanently unblocked. For 4chan fans, that is absolutely priceless.
How to choose the right VPN
There are a lot of VPNs on the market, so how do you go about choosing the best VPN to bypass a 4chan ban?
We have identified a few definitive criteria that you need to look for in a VPN:
Large server network – Generally speaking, the more servers a VPN offers, the more IP address you have access to. This is why you should choose a VPN with a big network of servers.
Strong security – While 4chan is unlikely to try and compromise your data or your device, 4chan users can be a target for other malicious online actors. That is why robust encryption is important when using the site.
No user logs guarantee – 4chan's policy of logging IP address is a considerable privacy risk but some VPNs do the same. Always look for a VPN that can offer you a no user logs guarantee you can trust.
Multiple apps – 4chan users access the site from all sorts of different devices so it is worth looking for a VPN that offers apps for every device you use.
Top 5 VPNs for 4chan
Using the above criteria as our starting point, we researched all of the top VPNs to see which is the most effective at bypassing a 4chan ban. Here is the rundown of our top 5 recommendations:
ExpressVPN is the best overall VPN, and certainly the best for smashing through your 4chan ban. It offers a massive server network with more than 3,000 servers in 94 different countries. That means there are loads of IP addresses available for spoofing your identity and location. It also has robust security with military-grade 256-bit AES encryption over OpenVPN and myriad other protocols available for added flexibility.
ExpressVPN offers well-designed and easy-to-use apps for almost every device and, as their name suggests, connection speeds are consistently quick. It also allows up to five simultaneous connections which means you can download it onto multiple devices and use them at the same time. There is also exceptional customer support and a 30-day money-back guarantee. Rounding out with a trustworthy no-logging policy, ExpressVPN is the perfect tool for 4chan users.
BEST FOR 4CHAN: ExpressVPN's massive network allows you to spoof a new IP and beat your 4Chan ban. Get an exclusive 49% annual discount, plus 3 months free. Try it risk-free with a 30-day money-back guarantee.
NordVPN is a premium VPN that offers everything you need to bypass a 4chan ban at a budget price. It has an extensive server network with 5,100+ servers available in 59 countries around the world. NordVPN also deploys 256-bit AES encryption as standard and there are a ton of extra security features such as obfuscation, Onion-over-VPN, and double hop servers to play with too.
Their no user logs guarantee is a reliable one thanks to being headquartered in Panama. Speeds are generally fast although they can be a little inconsistent depending on which server you choose. NordVPN also offers six simultaneous connections, great apps for almost every device, and a 30-day money-back guarantee.
BEST BUDGET VPN: NordVPN is your cheapest solution for a premium service. Readers get the 3-year plan with a 70% discount at just $3.49 per month. All plans include a 30-day money-back guarantee.
3. PrivateVPN
PrivateVPN has a fairly modest server network with just 150 servers in 60+ countries. But a slew of dynamic dedicated IP servers in the mix, you can easily gain VPN protection with the benefit of a static IP – useful for bypassing the shared IP blacklists many websites use to weed out VPN users.
In addition, PrivateVPN also offers incredible secure encryption with 256-bit AES encryption alongside a 2048-bit DH key. They also offer a great no user logs guarantee which is enshrined in a robust privacy policy. With great apps, six simultaneous connections, and a 30-day money-back guarantee, PrivateVPN is another great choice.
4. IPVanish
IPVanish is an established VPN with more than 1,300 servers in 75+ locations around the world. This means there are plenty of IP addresses available. IPVanish uses 256-bit AES encryption as standard and also offers a robust privacy policy to all users.
It has fantastic apps for just about every device and offers ten simultaneous connections with every account. This makes IPVanish perfect for sharing with family and friends to save even more. They only have a 7-day money-back-guarantee but that still gives you enough time to try them out for yourself.
5. PureVPN
PureVPN has more than 2,000 servers in 140+ countries around the world meaning they offer one of the biggest server networks of any VPN. This is great for unblocking 4chan as they have so many IP addresses available.
PureVPN also offers strong encryption with 256-bit AES as standard and their no user logs guarantee has been independently audited and verified. Their connection speeds are fine and their apps are pretty impressive and available for multiple devices. PureVPN's 31-day money-back guarantee is a day more than most of their rivals so if that makes a difference to you, give them a try now.
How to use a VPN to bypass a 4chan ban
Once you choose your preferred VPN from our list above, getting everything set up so you can bypass a 4chan ban and access the site again is surprisingly simple. All you have to do is follow these few simple steps:
Sign up for a VPN by clicking on one of the links on this page and then following the simple on-screen instructions.
Download the VPN app from either the official website or your app store.
Open the app and log in using the account details given to you in step one.
Connect to a VPN server either by clicking the Quick Connect button or choosing a VPN server in your preferred location. It doesn't matter where the server is for 4chan because any connection will change your IP address.
Visit the 4chan website and get posting.
If you connect to a VPN server and then find that 4chan is still blocked that most likely means another VPN user has got that IP address banned too.
Fortunately, all the VPNs on our recommended list offer hundreds, if not thousands, of different IP addresses. Just click on another server and then try again. It won't take more than a couple of goes to find a working connection.
How does 4chan ban users?
How does 4chan ban you if you are posting anonymously? The answer is that when you use 4chan you are not quite as anonymous as you might think.
On the face of it, there is nothing on the site to reveal your true identity or location. But actually, 4chan keeps a log of the IP address of everyone who visits the site.
They can link this IP address to every post you put up which means as far as 4chan's administrators are concerned, you aren't really anonymous at all.
4chan operates an extremely strict code of conduct and it is not shy about banning anyone it deems to have broken this code. If you post any content or comment that 4chan deems to be offensive, controversial, or in breach of their code of conduct in any way, they will not hesitate to ban you.
Because they have a log of your IP address, this is simple to do. 4chan will simply blacklist your IP address and refuse to let you access their site from that connection.
This ban can be temporary or permanent. It is entirely at the discretion of the 4chan administrators.
Other reasons to use a VPN on 4chan
The 4chan policy of logging your IP address helps them to ban you from their site. But it also presents you with some serious privacy concerns when using the site.
The policy means that 4chan can track your activity and also potentially hand over information to law enforcement or other organizations about your use of the site. Given that many people like 4chan because of its reputation for anonymity, this is far from ideal.
If you want to be truly anonymous on 4chan you need a VPN. A VPN will mask your true IP address and so keep the site accessible and your identity truly hidden. It will also encrypt your internet data which prevents anyone on 4chan or anywhere else from seeing what you are doing online.
4chan users are generally more conscious of the risks of using the internet unprotected and without privacy safeguards in place. A VPN is not a panacea to these threats but it is a vital tool in your online security arsenal.
No 4chan user should be without a VPN, both when they are using the site and when they aren't.
Summary
4chan bans are annoying but they also highlight the potential privacy risks of using the site. A VPN solves both of these issues in one fell swoop. In this article, we have explained why and also recommended the best VPNs to use to bypass a 4chan ban.
Have you ever been banned by 4chan? How helpful has a VPN been in getting access to the site again? Do you have any more advice for our readers? We always welcome feedback and comments from all readers. Why not use the comment box below to share your experiences with us?