Today's guide shows you how to bypass the Netflix VPN ban. If you've ever tried to access foreign versions of the Netflix library with a proxy or free VPN, you know the feeling of being stonewalled by this ban. At the end of this article, you'll be able to unblock your favorite streams in just a few minutes.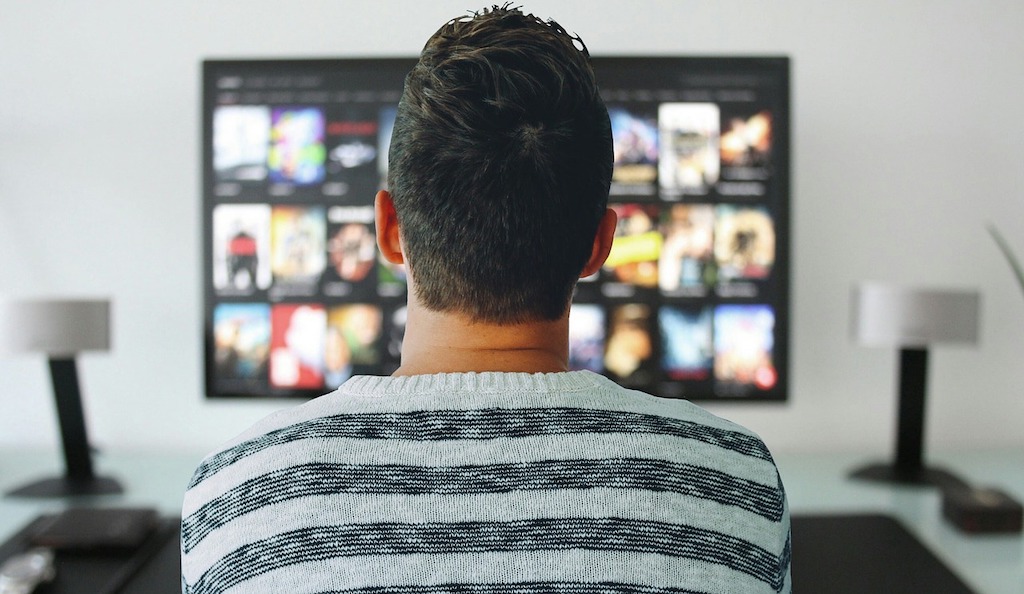 Since Netflix went global back in 2016, if you want to watch Netflix from another country you've had to use a VPN. Netflix has tried hard to block VPNs to stop this practise. They have enjoyed some success but there are still plenty of VPNs that can bypass their VPN ban and unblock Netflix around the world.
In this article, we will tell you how Netflix blocks VPN, why their ban isn't working, how to use a VPN to unblock their service and, most importantly of all, which VPNs are the best for unblocking Netflix.
Best VPNs for Netflix
ExpressVPN – Best VPN for Netflix – Great speeds, big server network, can unblock most Netflix sites, 30-day money-back guarantee. Our number one recommendation,
NordVPN – Big server network, unique unblocking technology, decent speeds, and low prices.
Private VPN – Fantastic speeds, strong privacy protections, small server network but unblocks lots of different Netflix sites.
IPVanish – Well-known, robust VPN that can unblock US and UK Netflix.
Pure VPN – Huge server network, good speeds, No logs guarantee.
How does Netflix ban VPNs?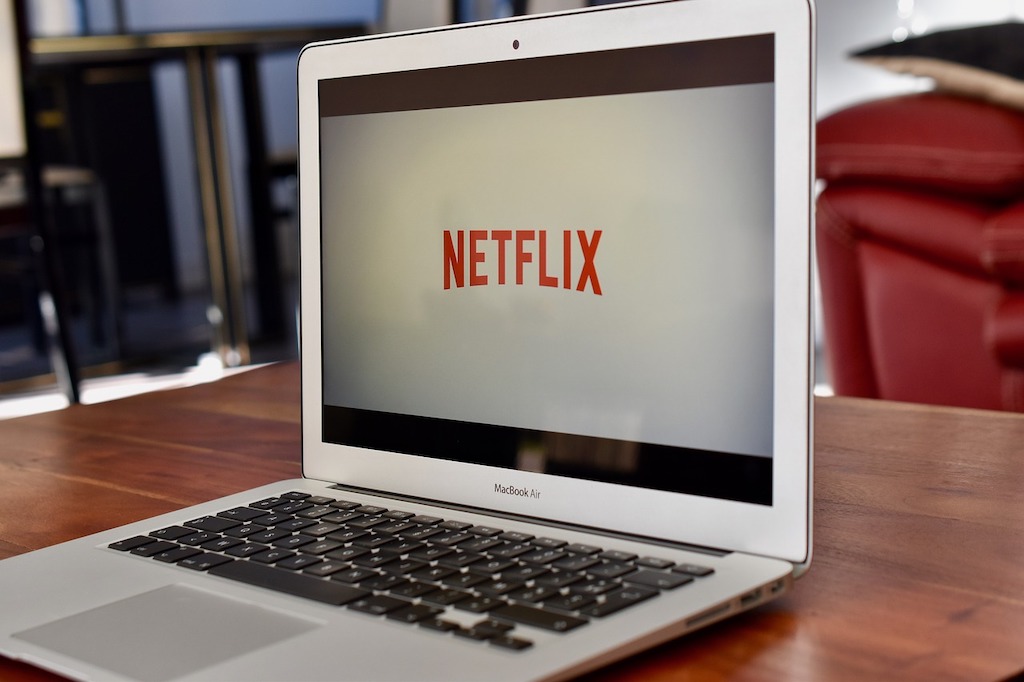 Netflix knows all about the classic VPN/proxy workaround to their geographically locked libraries, and they have invested a lot of time and resources to try and block VPNs accessing their service. To their credit, they have achieved some considerable successes.
But their VPN ban is far from 100% effective. There are still a lot of excellent VPNs that Netflix can't stay ahead of in the game of cat and mouse. Many premium VPNs have also found ways to evade Netflix's best efforts and are still able to unblock Netflix services overseas.
What you need to know is which VPNs are best for unblocking Netflix. That's why the Privacy Sniffs research team around the world have been hard at work testing all the top VPNs to see which is best at unblocking both US Netflix and other global Netflix services.
Best providers to bypass the Netflix VPN ban
ExpressVPN is the best all-round VPN for Netflix users. It has a number of optimized servers that can unblock Netflix every time. These do change on occasion, so if your usual server isn't working, you can drop customer support a line and they will tell you which ones to try. After all, there are over 3,000 servers in 94 countries around the world, so you'll certainly have your pick.
As well as working servers, ExpressVPN also offers lightning-fast speeds which are ideal for streaming even HD content without any buffering issues. They offer a watertight no user logs guarantee, unbreakable 256-bit AES encryption, superb apps on almost every device and even a MediaStreamer smart DNS proxy for devices like consoles which can't support VPNs. With a 30-day money-back guarantee you can try out ExpressVPN with Netflix risk-free too.
BEST FOR NETFLIX: ExpressVPN blazes past the Netflix VPN ban, unblocking your favorite streams anywhere. Get an exclusive 49% annual discount, plus 3 months free. Try it risk-free with a 30-day money-back guarantee attached.
NordVPN's unique unblocking technology means most of their servers (of which there are many–over 5,100 in 59 countries worldwide) will let you watch Netflix. However, most will automatically redirect to US Netflix so if you want to watch another country's service you will need to contact their customer support. Connection speeds can vary a little but our tests found most servers could support HD streaming without interference.
NordVPN comes at a low monthly price and with a 30-day money-back guarantee. You are not compromising on privacy or security thanks to their high-grade 256-bit AES encryption and independently audited no logs promise. Their apps are excellent and work on multiple devices. You can even connect up to 6 devices simultaneously.
BEST BUDGET VPN: NordVPN is your cheapest solution for a premium service. Readers get the 3-year plan with a 70% discount at just $3.49 per month. All plans include a 30-day money-back guarantee.
3. PrivateVPN
PrivateVPN is a young provider with a small server network, but it can still unblock Netflix in more countries than any other provider. This is largely due to a nifty feature: static IP address, which makes it almost impossible for Netflix to identify and block their servers. This combines well with military-grade 2560-bit encryption and a robust no user logs guarantee.
Their apps are available on all main devices, look great, and clearly label which servers work with Netflix. PrivateVPN connection speeds are exceptional and you can connect up to six devices simultaneously. With a 30-day money-back guarantee available too, they are a great bet for international Netflix fans.
4. IPVanish
IPVanish has recently added servers that can unblock US Netflix and in our tests, these servers performed very well. It is not immediately apparent which servers work so you do need to contact customer support to find out.
Overall, IPVanish's performance is top-notch. Connection speeds are blazing fast for streaming most content and their apps are excellent and available on almost every device. Privacy and security are good, with 256-bit AES encryption and robust a no user logs promise. Trial in confidence with a 7-day money-back guarantee.
5. PureVPN
PureVPN is one of the easiest VPN to use to unblock Netflix. Their nicely designed app allows you to simply click on their stream US Netflix button and then start watching. Their huge server network means they can unblock plenty of other Netflix services too.
PureVPN apps are available for most devices, and present a clean, intuitive interface. 256-bit encryption is the industry standard, while a strong network of 2,000+ servers in over 140 countries yields consistent connection speeds and a wide range of spoofable IP addresses. Just to trump their rivals, they offer a 31-day money-back guarantee.
How to use a VPN with Netflix
All of these five VPNs can be used to bypass the Netflix VPN ban and unblock Netflix sites around the world. Once you have chosen which VPN to use, the process to start streaming is quite simple and broadly the same for every VPN.
Sign up for one of our recommended VPNs by clicking a link on this page.
Download and install the official VPN app from their website or your app store.
Connect to a VPN server in the country where your chosen Netflix service is based.
If Netflix doesn't work, contact your VPN customer support to ask which servers can unblock Netflix.
Sit back and enjoy your favorite TV shows and movies on Netflix.
There is nothing more to it. If you do encounter any problems, all of our recommended VPNs have excellent customer support teams who will be more than happy to help you overcome them.
Why can these VPNs unblock Netflix and others can't?
The main way Netflix blocks VPNs is by identifying and then blocking the shared IP address used by VPN providers. They can do this in a number of ways. They could sign up and compile a list of each IP address used by a VPN. If multiple users are connecting from the same IP address, this can be a tell-tale sign it is a VPN. They can even try and block the ports used by some VPN providers.
But, these methods are not fool-proof. Some VPN providers change their IP addresses regularly. Some use individual IP address to make their customers appear like normal internet users. Many have developed techniques to mask their IP address. Others use a combination of these techniques.
In short, if a VPN chooses to try and get around the Netflix VPN ban, it is possible. It may take time and resources, but it can be done. Many of the best VPNs have gone to this effort to ensure their customers get the best service possible. Others haven't and these are the ones that still do not work with Netflix.
Do VPNs work with the Netflix app and Netflix website?
If you usually stream using a web browser, a VPN will unblock Netflix as we described in the previous section. All of our recommended VPNs can be downloaded onto Windows, Mac, and Linux devices, so you shouldn't have any problems.
If you are planning to stream on a mobile device via the Netflix app, there is an additional complication. This relates to your DNS settings. Some apps can override these and force your device to use the default ISP name server. If you are connected to VPN, this means your IP address and DNS server don't match and Netflix will take this as meaning you are using a VPN and refuse to work. Don't worry. This is a problem for the VPN providers to worry about, not you.
In our tests, some VPNs struggled to overcome this issue. But all of our recommended providers have found a way around this and you shouldn't encounter any problems using them.
If this situation changes, another workaround is to run your VPN through your router. This will automatically redirect all traffic on your Wi-Fi network through the VPN and negate the issue. All our recommended VPNs offer online guides to help with setting up their service on a router.
Unblocking Netflix on Apple TV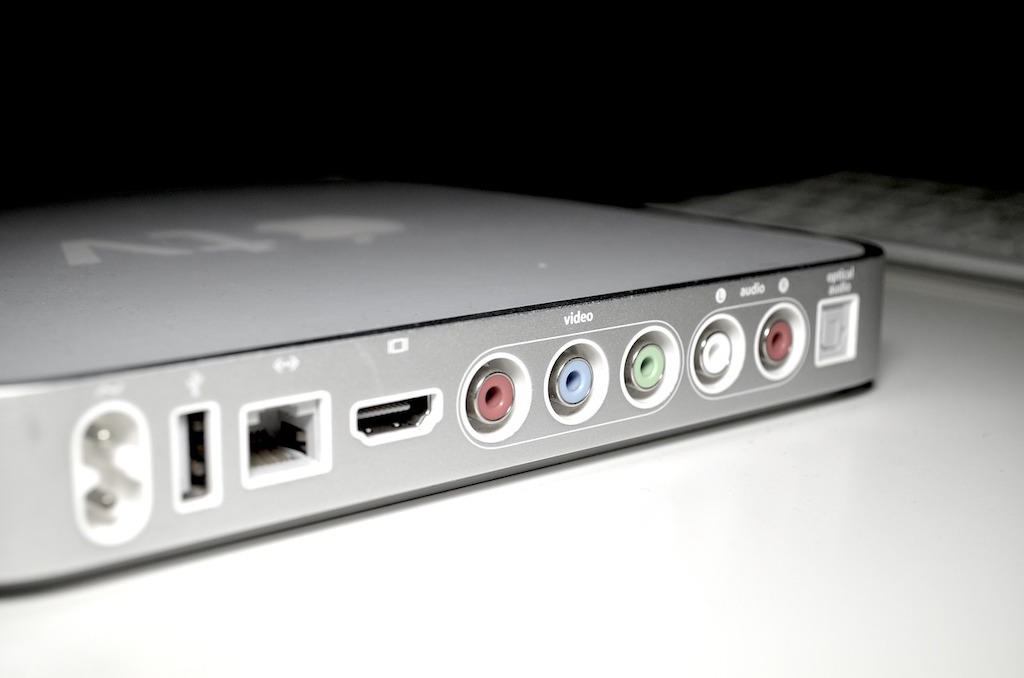 If you are an Apple TV user, you may have already noticed that this device doesn't contain built-in support for VPNs. This means that you will need to find a different way of connecting the device to your VPN. There are currently four easy way to do this:
Connect your VPN to your router – as we mentioned in the previous section, but connecting your Wi-Fi router to a VPN directly, you can ensure every device connecting to your Wi-Fi networks runs through your VPN.
Use a Wi-Fi hotspot – if you connect your laptop to a VPN and then connect an Apple TV to that devices hotspot, your Apple TV will be connected to your VPN. It's quite easy to do.
Use Airplay – A similar method involves connecting your iPhone or iPad to a VPN and then streaming Netflix on that device and casting it to your Apple TV using Airplay.
Use ExpressVPN MediaStreamer smart DNS proxy – If you have chosen ExpressVPN, you can also use their MediaStreamer smart DNS proxy service. It requires a bit of manual setup but all the advice is on their website or you can ask their customer support to guide you through the process.
Is it legal to use a VPN to unblock Netflix?
Yes, it is 100% legal to use a VPN to unblock Netflix from overseas. There are a handful of countries around the world that frown on VPN use so if you are in places like Iran or China, you need to be careful. But in most countries, VPN use is perfectly legal and often actively encouraged thanks to the wider online security and privacy benefits it brings.
However, using a VPN is in breach of Netflix's terms and conditions. In theory, if Netflix found out you were using a VPN they could suspend or cancel your account or even take stronger action. However, to date, we are not aware of a single Netflix user who has faced such a penalty. Their focus is on trying to block the VPN servers rather than tackle users individually.
Why do I need to use a VPN with Netflix?
Netflix has a huge catalog of content. But how much of it you can watch depends on where in the world you are based. Netflix runs a separate service for almost every country on earth. But in each country, they hold the rights to different shows and movies. As a result, what Netflix users in one country can watch is very different from those in another.
US-based Netflix users get the best deal. This is largely because Netflix is a US-based company and they started buying up the rights there first. Japanese Netflix users also enjoy a big content library, though much of it is exclusively geared towards Japanese tastes.
Elsewhere, content libraries will vary but prices rarely do. As a result, most Netflix users are paying more for less.
This is where a VPN comes in. By using a VPN and connecting to a US-based server, it is possible to the access US Netflix service that would otherwise be unavailable in your country. The same method can be used for any other Netflix national services too.
Summary
It is remarkably simple to bypass Netflix's VPN ban and access their services from a different country. Despite all the time and resources Netflix has thrown at the problem, dozens of VPNs can still get around their block.
In this article, we have highlighted the top five VPNs that emerged from our exclusive tests, with ExpressVPN coming out as our number one recommendation.
Have you used a VPN to unblock Netflix? Have any of the services or methods detailed here not worked for you? Do you know of any other VPNs that do a better job? If so, leave us a message