Don't let school Wi-Fi restrictions frustrate you, bypass them with a VPN instead. In this article, you'll learn how to do just that in a matter of minutes. We'll guide you through the process, plus recommend a few of the best VPNs to access blocked sites in school.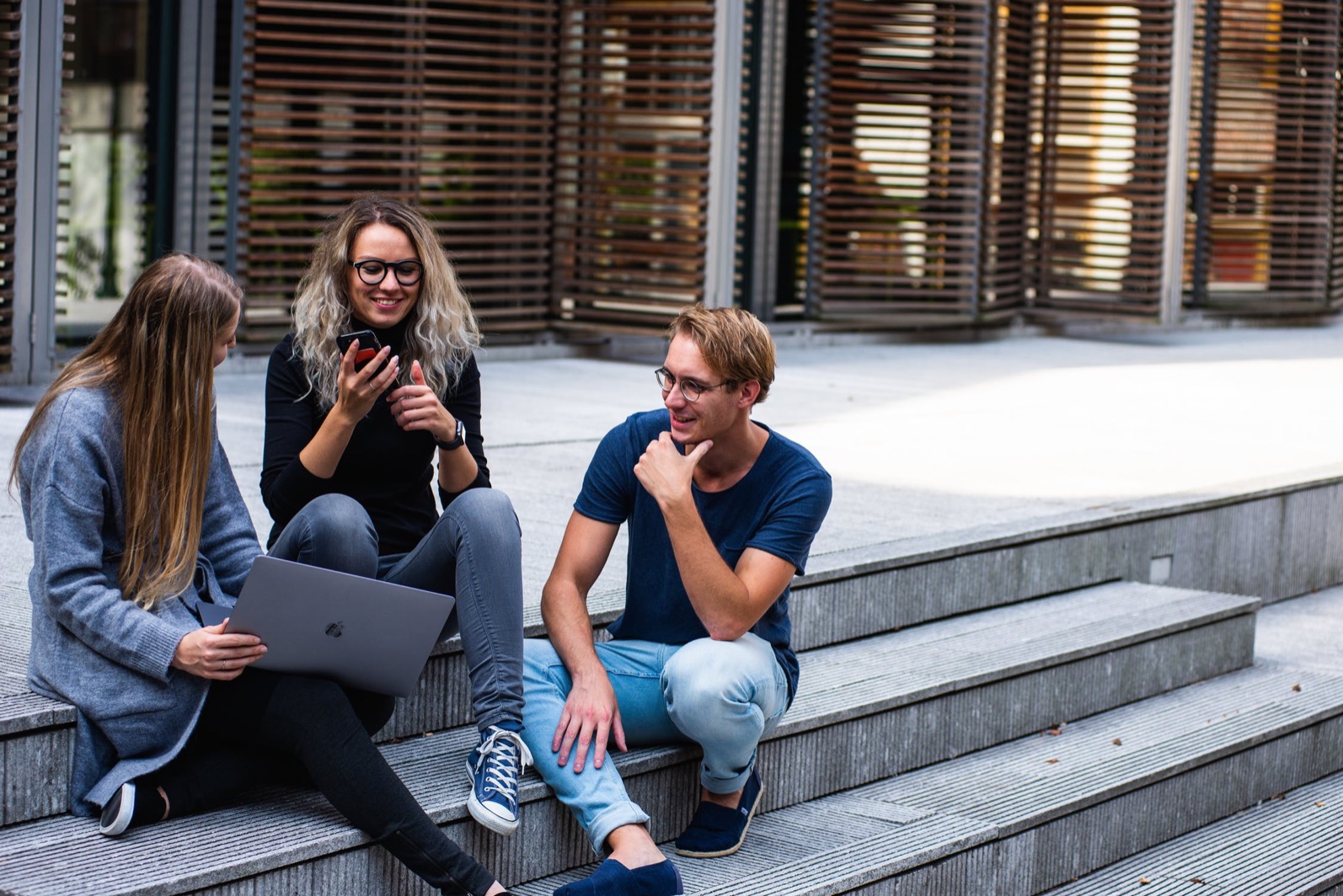 These days the internet is a vital resource for children of all ages. Most educational institutions offer Wi-Fi to let their students access the internet freely but they also tend to place various restrictions on what students can and can't do online.
Most schools and universities block access to a variety of websites and services and this can be hugely annoying for students especially if they happen to live onsite. Many choose to block social media sites like Facebook, Instagram, Twitter, and SnapChat, some block online games and some streaming services, and most block anything they deem to be inappropriate.
The result is a heavily censored and controlled network that can unintentionally affect student's ability to research and do work as well as have fun online. But there is an easy way to get around these restrictions. With a VPN, students can circumvent school censorship and use their Wi-Fi network to do exactly what they want. It's quite easy and this article we are going to tell you everything you need to know including the best VPNs for the job.
IN SHORT: Best VPN for School WiFi
ExpressVPN – Best VPN to Bypass Wi-Fi Restrictions in School – Fast speeds, strong security, excellent privacy protections, a large server network and terrific apps for every device. The ideal VPN for getting online in school.
NordVPN – The best budget option with high-grade encryption, great security features, decent speeds, and well-designed apps. A premium VPN at a budget price.
IPVanish – Established VPN with a large server network, a wide range of lightweight apps, and 10 simultaneous connections making it great to share with friends.
PrivateVPN – State-of-the-art encryption and privacy protections, super-fast speeds, and unique IP addresses make this provider an intriguing option.
PureVPN – Huge global server network, good speeds, strong encryption and an independently-verified no logs privacy policy.
How to bypass school internet restrictions?
A VPN works by redirecting all of your internet traffic down an encrypted tunnel which encodes everything you do online. This measure effectively stops third parties like hackers and government surveillance officers from being able to snoop in on your activity.
It then passes this encrypted data through an external server. These servers are located in different countries around the world and when your data passes through them, it is tagged with the IP address of that server. This helps to protect your online privacy by ensuring that websites can't trace your internet data back to you and your own ISP can't see which websites you are using.
When you use a Wi-Fi network such as the one provided by schools and colleges, your school is essentially your ISP. But if you connect to a VPN, your school's network administrations can no longer see either the content of your internet data or which websites you are visiting.
Without this information, they have no reason (nor any ability) to block any of your traffic and so you can essentially do what you like on a school Wi-Fi network without the administrators being any the wiser.
How to choose a great VPN
We have been testing all the top VPNs for some time now to see which are most effective at bypassing network restrictions. In the course of these tests, we have identified a number of key criteria which users need to look out for:
Security – To stop your school's network administrators from seeing your internet data you need a VPN with robust, flexible encryption protocols.
Privacy – You will want to keep your internet habits to yourself, so you should always look for a VPN with a trustworthy privacy policy that doesn't keep records of your activity.
Ease of use – Not all students are IT experts and so to keep things simple, you should look for a VPN that designed with usability in mind.
Device compatibility – Students use all sorts of different devices to get online these days, so a VPN which is compatible with as many devices as possible is a distinct advantage.
Connection speeds – If you want to stream content or play games on the network, you need a VPN that offers the fastest possible connection speeds.
Will work on the network – Some schools are aware of VPNs and will try to block them so always lookout for a VPN able to get around such blocks and work on any network. Static IPs, obfuscation, and flexible ports can all be used, as can proprietary solutions.
Cost – Most students are on a budget so you are probably on the lookout for a VPN that offers the best possible value for money.
Best VPNs to bypass Internet restrictions
We have used these criteria to identify the top 5 VPNs for bypassing Wi-Fi restrictions in school or college:
ExpressVPN is our number one recommendation for bypassing Wi-Fi restrictions in school. This provider wraps each packet of your data in 256-bit AES encryption–the same used by the NSA on top-secret communications. With its headquarters in the British Virgin Islands, ExpressVPN offers a sterling no-logging guarantee you can trust. All of this security and privacy comes without any compromise on connection speeds, which are the best of any VPN.
If you sign up with ExpressVPN you can enjoy high-quality apps that are available for almost every device. Their server network is a huge one too with more than 3,000 servers in 94 different countries meaning you can unblock almost anything. With a great 24/7 customer support, 5 simultaneous connections for every subscriber, and a 30-day money-back guarantee, ExpressVPN really does offer the lot.
BEST SCHOOL VPN: ExpressVPN is the best VPN to break your school's Wi-Fi restrictions. Get an exclusive 49% annual discount, plus 3 months free. Try it risk-free with a 30-day money-back guarantee.
NordVPN is a premium VPN for a budget price and offers another great bet for pupils and staff who want to unblock their school Wi-Fi networks. Deploying 256-bit AES encryption, plus a wealth of cybersecurity extras like multi-hop encryption, obfuscation, and even Onion over VPN, NordVPN is your digital Swiss Army Knife that can cut through any type of content restriction with ease. An independently audited logging policy, plus Panamanian jurisdiction ensure that your activity logs will never be used against you (since they don't exist).
Best of all is the absolutely massive server network of 5,100+ nodes in 60 locations worldwide. Connection speeds with NordVPN are reasonable although not always 100% consistent across all servers. But they do offer six simultaneous connections, great apps for almost any device, and a 30-day money-back guarantee.
BEST BUDGET VPN: NordVPN is your cheapest solution for a premium service. Readers get the 3-year plan with a 70% discount at just $3.49 per month. All plans include a 30-day money-back guarantee.
3. IPVanish
IPVanish is an established VPN with a sizable network of over 1,300 servers in 75+ locations around the world. Coupled with powerful 256-bit AES encryption, you'll be able to beat school Wi-Fi blocks with ease. You don't have to worry about your VPN tattling either, as IPVanish promises never to keep logs which can be used to identify you.
They have fantastic apps for just about every device and a great customer support team too. IPVanish offers ten simultaneous connections with every subscription, making them a great choice to share with family and friends. Speeds are uniformly fast, so you can stream and download without lag or buffering.
4. PrivateVPN
PrivateVPN is a young VPN that is already shaking up the market. If you want security and speed, they might be the best VPN for you, Their 256-bit AES encryption uses a 2048-bit DH key which makes it one of the most secure around. Their privacy policies are also watertight and include a faultless no user logs promise. All of this comes with some of the fastest connections speeds we have seen in any of our tests.
There's more: Private VPN offers great apps for all the main devices and allow six connections with every account. Their server network is more modest with 150 servers in 60+ countries but they cover off all the major markets and that will be sufficient for most users. There is even a 30-day money-back guarantee available too.
5. PureVPN
PureVPN is a great bet if you want to unblock content from anywhere. They offer more than 2,000 servers in 140+ countries around the world meaning they offer one of the biggest server networks of any VPN.
PureVPN also offers strong encryption with 256-bit AES as standard and their no user logs guarantee has been independently audited and verified. Connection speeds will be sufficient for all but the most data-intensive user and their apps are pretty impressive too. PureVPN offers a 31-day money-back guarantee so if that extra day of testing time is important to you, give them a try now.
Bypass school Wi-Fi restrictions in 5 steps
Once you have chosen the best VPN for you, the next step is to get things set up so you can use your VPN on your school network.
This process is a lot simpler than you might think. We would recommend installing the VPN away from your school's network if at all possible. One way that network administrators try to stop people using VPNs on their Wi-Fi is to prevent them from being downloaded and installed.
If you can, take the laptop or mobile device you want to use  elsewhere and then follow these few simple steps:
Sign up for your chosen VPN by clicking on one of the above links.
Download the VPN app onto your chosen device. You should do this either from the official VPN website or your app store.
Open the app and log in using the details provided.
Connect to your VPN either by clicking the Quick Connect button (on most VPNs) or choosing your preferred server.
Get online and enjoy unrestricted internet access on your school Wi-Fi network.
Other benefits of using a VPN on a school Wi-Fi network
As well as unblocking all of the online content your school network administrators don't want you to see, there are a number of other benefits that come from using a VPN:
Online privacy
VPNs help users to keep their online activity private. This is particularly important on private networks like those in schools that are not only notoriously insecure but are also often monitored by your school or institution.
Online security
It is widely acknowledged that VPNs are essential security tools when using public Wi-Fi networks in coffee shops or on public transport. Your school Wi-Fi network is very similar. You don't know who is connected to it or what malicious activity they may be up to, so using a VPN is a sensible security precaution.
Ease of downloading
Schools and other academic institutions are notoriously reticent to let you download anything for fear of breaching copyright. But downloading is essential for some academic work and standard practice on many internet sites. VPNs can help you do this without the network preventing it.
Why do schools place restrictions on their Wi-Fi networks?
Schools block content from their Wi-Fi networks for a whole host of different reasons. Ultimately it comes down to trust in their students. Many fear that students would abuse unrestricted access and either be distracted from their studies or even break the law.
Some of the concerns we have come across while exploring this subject include:
Procrastination – By blocking access to things like social media, many schools think they are helping their students to stay focused on their studies.
Copyright infringement – If students are found to be downloading copyrighted content illegally on the school network, it is the school that is likely to face the consequences rather than the individual.
Inappropriate materials – Schools are deeply concerned that students might accidentally or deliberately begin to access inappropriate materials, such as pornography, on the school network.
Network security – Network administrators in academic institutions also worry that students might deliberately or inadvertently download malware or other malicious software onto the network with serious security ramifications for the entire institutions.
As a result, most schools and colleges have chosen to place strict controls on what can and cannot be done on their network. For students and staff, this can be a major inconvenience.
Why pupils and staff need unrestricted internet access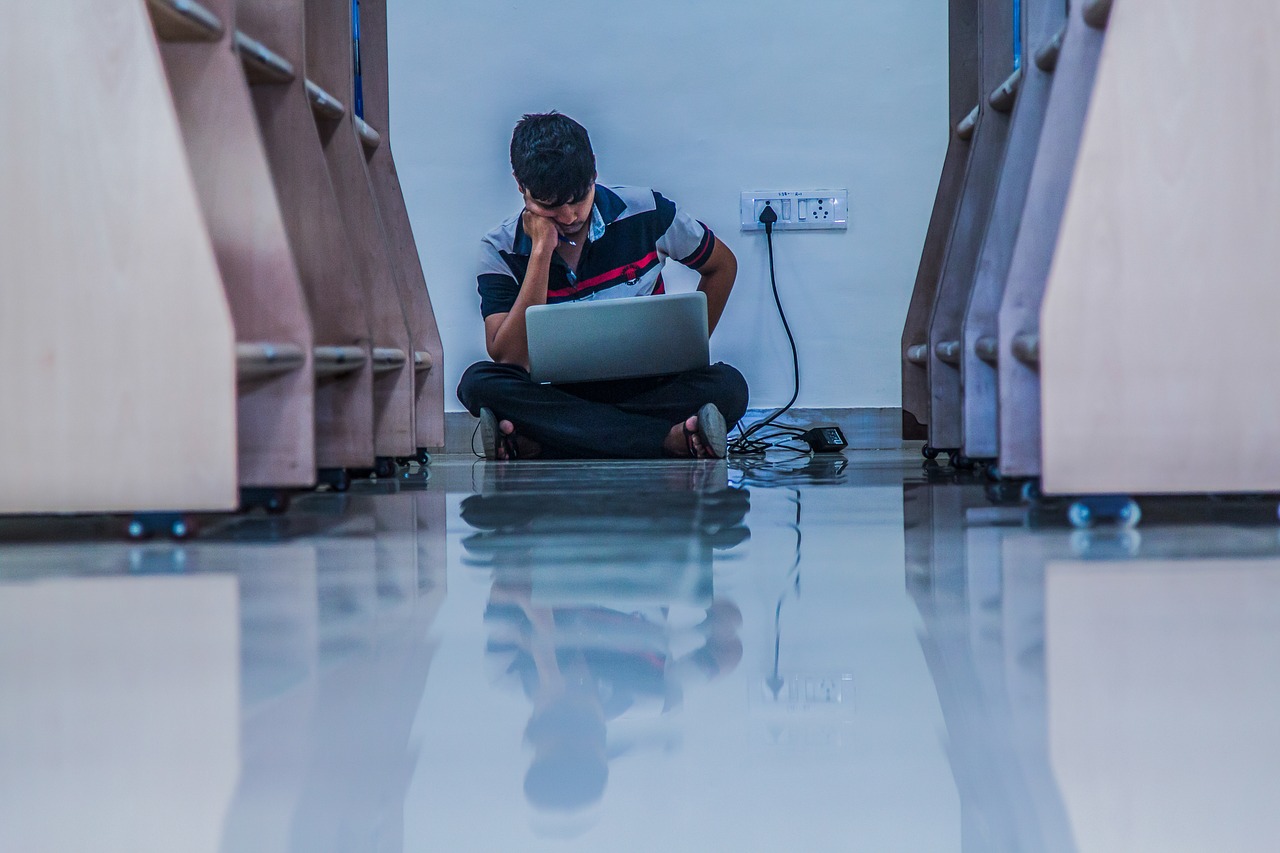 Many people will argue that a school or college has no right to control what they can and can't see online. But this is a private network which means that they have every right to decide what people use it for.
However, there are a number of other compelling arguments for loosening restrictions, or removing them altogether:
Easy access to important resources
Over-zealous internet restrictions often mean that students and staff find themselves unable to access legitimate online resources needed for their work.
Social media sites are not just for fun but also serve as a research tool, resource, and a vital communication link with other institutions and beyond. Blocking them en-masse prevents all of these uses.
The importance of streaming
Blocking streaming sites like Netflix and Hulu may stop people from watching irrelevant content. But it also prevents them from accessing the many hours of factual content and documentaries that these sites also carry.
Downtime
Dissuading people from procrastinating behavior is one thing. However, everyone including students and staff deserves some downtime. If they want to spend their lunch break browsing social media or playing an online game, why shouldn't they? Downtime has proven a critical component of productivity, so schools shouldn't categorically discourage it.
Is it legal to use a VPN on a school Wi-Fi network?
It is important to stress that using a VPN is 100% legal. However, it may be against the rules in some schools or colleges. To be safe, read up on the potential consequences of using a VPN on your school's Wi-Fi network.
In most cases, this will be little more than a slap on the wrist and a reprimand. But we have come across some institutions who take it more seriously. It is their private network so they are within their rights to punish you as they see fit. This could potentially include suspension or even exclusion.
Very few schools will go that far, but you should understand the risks before deciding to use a VPN.
Summary
Schools and other academic institutions routinely place restrictions on their Wi-Fi networks, frustrating pupils and staff alike.
A VPN allows you to circumvent these restrictions and use school networks as usual. In this article, we explained how these restrictions work, and recommended the best VPN for the job. ExpressVPN is our top pick but any of the VPNs on our list will do a decent job.
Have you used a VPN to get around Wi-Fi restrictions in your school? How did it work for you? Any tips or advice that we have missed out in this article? We always welcome comments and feedback from readers. Why not share them with us in the comment box below?