If you need to change your Roku account region, the best way to do so is with a VPN. We'll show you how to do it in today's step-by-step guide, plus recommend the best VPNs to use with your Roku.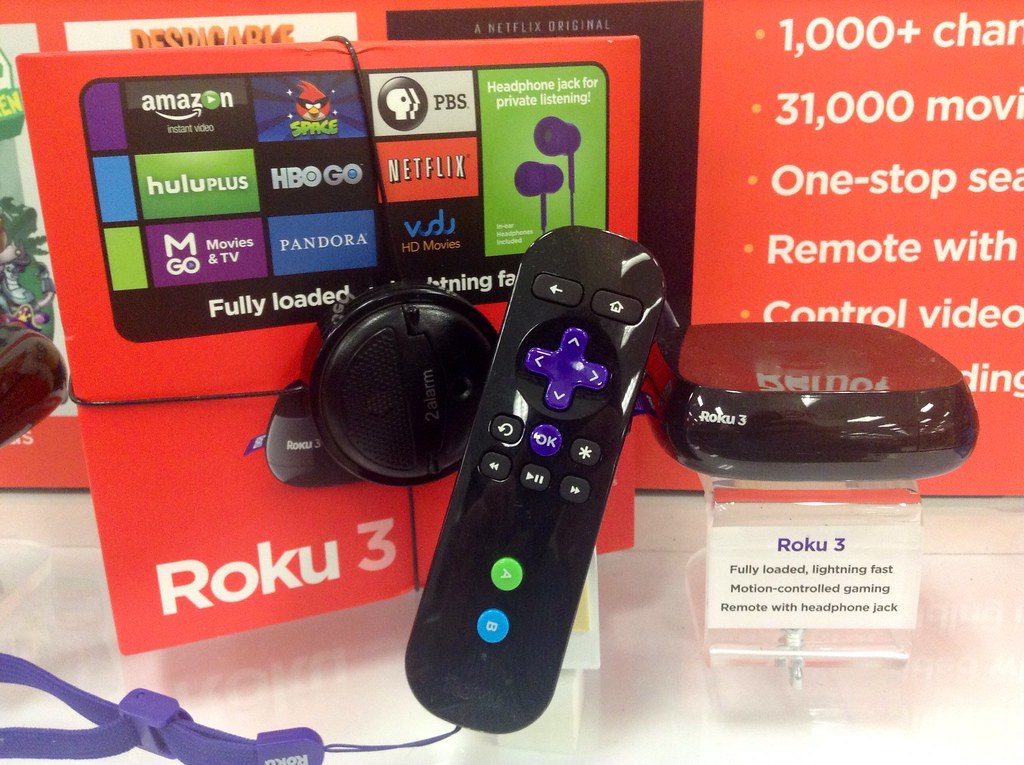 Roku has set the standard for online streaming devices. It is what Amazon Firestick and Apple TV want to be. But there is one huge drawback to Roku: It automatically sets your region to the location you are in when you set up your account.
That makes perfect sense to the people at Roku but almost no sense to its users. We live in a globalized world where people travel all the time for business and pleasure. If Roku wants to be a portable streaming device, it really needs to work everywhere too.
Fortunately, there is a way that you can switch your Roku account location and unlock content from anywhere in the world. To do this, you will need a VPN and that is what this article is all about. We will tell you exactly how to change your Roku account region with a VPN, recommend the best VPNs for the job, and tell you everything else you need to know.
Best VPN to change your Roku account location
ExpressVPN – Best VPN to change your Roku account location – A big server network, strong encryption, robust privacy protections, and fast connection speeds makes ExpressVPN our top recommendation.
NordVPN – A premium VPN service at a budget price that still delivers plenty of servers, excellent encryption, impressive apps, and fast speeds.
IPVanish – A top VPN with great apps, strong encryption, good speeds, and ten simultaneous connections with every account.
PrivateVPN – High-grade encryption, static IP addresses, and super-fast speeds make this young VPN really stand out.
PureVPN – Extensive server network, decent speeds, independently-verified no logs privacy policy, and full-featured apps.
Understanding Roku and regions 
When you buy a Roku streaming device and turn it on, one of the first things it will do is fix your account region. The decision about which region to lock your Roku device to is based on two things; the country where you purchased your Roku device and the IP address of the internet connection you set it up with.
The problem is that once your Roku device has set its regions, there is no way to change it. In the odd case, if you have bought a device in one country and set it up in another, Roku's customer support can permit a permanent region change. But this is rare and can only be done once.
So, what can you do if you are using a Roku streaming device in one country and want to use it to stream content from another? The solution comes in the form of a VPN.
How a VPN can help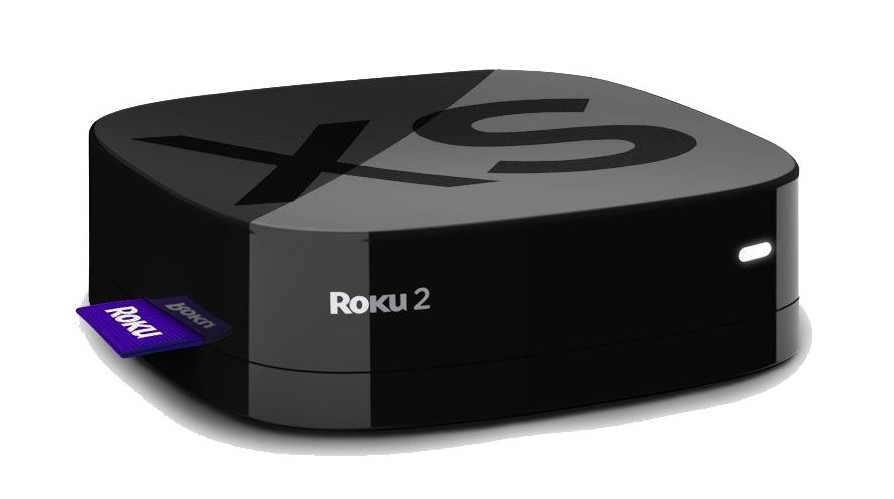 A Virtual Private Network (VPN) is an online security and privacy tool. It works by encrypting all of your internet data and then redirecting it through an external server. When your data passes through that server, the IP address it is tagged with is changed. For Roku users, this is the crucial stage.
If you connect your VPN to a server located in the region you want to lock your Roku device to, you can then set up the Roku device as if you were in that region. The crucial thing is that you must have a VPN connection in place before you switch on your Roku device for the first time. It is also advisable to have the kill switch enabled just in case your VPN connection is cut. Finally, test your IP address at ipleak.net to make doubly sure your VPN is running like it should.
Once you have set up your Roku device as normal it will then be permanently locked to your chosen region. You will need to always have a VPN connection in place to use it, but you will be able to stream content from that region no matter where you are thanks to your VPN. Just make sure that the region you choose is one you'll want to watch all the time, like the US, Japan, or UK. Otherwise, you'll have to reset your device and do it all again (learn how in our guide below).
How to choose the best VPN
Choosing a VPN to use with your Roku device is not as easy as you might think. You need a VPN that can offer a very specific set of features and while many VPNs claim to be able to do this, the truth is that not all of them can.
We have conducted extensive research to identify the best VPN to use with a Roku device. During this process, we have isolated the key features that you need from a VPN. Before revealing which VPNs we recommend you should choose, here is an overview of the qualities we looked for.
Fast connection speeds – Streaming needs fast connection speeds but not every VPN is capable of delivering these. Always choose a VPN with the fastest possible connection speeds.
Device compatibility – Most VPNs offer apps but to use a VPN with your Roku device you will need to run it through your router. Not all VPNs are able to do this so it is vital to choose one that can.
Large server network – The larger the server network your VPN offers, the more content you will be able to unblock and access on your Roku device.
Strong encryption – To keep your internet connection secure, you need to choose a VPN with robust security protections.
No user logs guarantee – Unblocking streaming sites is contentious so keeping your streaming habits private is a good idea. This means you must choose a VPN with a dependable no user logs guarantee.
Best VPN to change your Roku account location
Using the above criteria as our benchmark we have researched and tested all of the top VPNs to judge which is best to use with Roku. Our recommendations are laid out below, and will help you choose your favorite Roku location with ease:
ExpressVPN is our top recommended VPN to change your Roku account location. It has super-fast connection speeds and also offers high-grade encryption with 256-bit AES encryption used as standard. There is also a watertight no user logs guarantee and a strong privacy policy.
ExpressVPN boasts one of the biggest server networks around. There are more than 3,000 servers in 94 different countries available for every user. Device compatibility is impressive with apps for almost every device and a great range of tutorials to get ExpressVPN working with most routers. There is also a 30-day money-back guarantee so you have plenty of time to try before you buy.
BEST FOR ROKU: ExpressVPN's fast speeds and massive network are perfect for Roku. Get an exclusive 49% annual discount, plus 3 months free. Try it risk-free with a 30-day money-back guarantee attached.
NordVPN gives Roku users a terrific VPN for less. It has 256-bit AES encryption as standard, a dependable no-user logs policy, and speeds that are generally fast across their network. That server network is a sizable one with 5,100 servers available in 59 locations around the world meaning you have lots of options to change your Roku region.
NordVPN offers apps on all major operating systems and guides to set up VPN routers as well. With 6 simultaneous connections, you'll be able to protect all your favorite devices.
BEST BUDGET VPN: NordVPN is your cheapest solution for a premium service. Readers get the 3-year plan with a 70% discount at just $3.49 per month. All plans include a 30-day money-back guarantee.
3. IPVanish
IPVanish has a large and impressive range of apps and is also compatible with most routers. It offers a big server network with 1,300+ servers available in more than 75 locations. Connection speeds are consistent and fast enough for streaming most content.
IPVanish uses 256-bit AES encryption as standard and has a dependable no user logs promise. Another big perk is support for up to 10 simultaneous connections, which is great for splitting with family and friends. The IPVanish money-back guarantee is only 7-days but that is enough time to decide if they are right for you.
4. PrivateVPN
PrivateVPN is a relatively new VPN which brings unbreakable 256-bit AES encryption with a 2048-bit DH key and combines it with some of the fastest speeds we have tested. There is a trustworthy privacy policy too including a no user logs guarantee you can trust.
PrivateVPN does have a more limited server network at around 150 servers in 60+ countries, however each is speedy, stable, and boasts great uptime. App availability is limited to the most common devices, and while router installation is also possible, you may have to search around for a comprehensive guide to help you. PrivateVPN offers a 30-day money-back guarantee, so you can try it out risk free.
5. PureVPN
PureVPN has the widest server network around with more than 2,000 servers in 140+ countries around the world. This allows you to set your Roku region to a truly astounding number of countries, though it borders on overkill. PureVPN uses 256-bit AES encryption and it's no user logs guarantee has been independently audited and verified, so you know your VPN has your back.
PureVPN has a generous selection of apps, plus installation guides for routers as well. Connection speeds are decent enough for HD Roku streaming, though your mileage may vary depending on which server you're connected to. They have outdone their competitors with a 31-day money-back guarantee.
How to use a VPN with Roku
Unlike some other streaming devices, you cannot install a VPN app directly onto your Roku device. This means you have to connect it to your VPN by another means. The best way to do this is by running your VPN through your Wi-Fi router.
This means that any device connected to your Wi-Fi network is automatically connected to your VPN and its internet traffic is being redirected through your chosen server.
Setting up a VPN on a router is a little more complex than just downloading an app. But fortunately, all our recommended VPNs provide numerous tutorials and guides for all the most popular routers.
You can set up a VPN on your router by following these simple steps:
Check the make and model of your router.
Search for a setup tutorial or guide on your chosen VPN's website. If you cannot find one, check with their customer support.
Once you know your VPN can support your router, sign up for your preferred subscription package.
Now just follow the tutorial to set up your VPN on your router. If you have any problems, customer support is there to help you.
How to lock your new Roku device to your chosen region
With your VPN installed on your router and connected to a server in your preferred region, the next thing to do is set up your Roku device.
There are just a few simple steps you need to follow here too:
Check your IP address to make sure it is from your chosen region. You can do this using a simple IP address checker site such as ipleak.net.
Turn on your TV and connect your new Roku device to it.
Follow the on-screen instructions to set everything up. Your Roku device will automatically lock itself to your chosen region.
How to use a VPN to change your Roku account
There is a way that you can change the region your Roku device is locked to. But this does involve performing a factory reset on your device. The downside of this is that you will lose your account settings, your channels, and your service sign-ins. You won't lose your data, but you will need to re-download everything once you have reset the device.
The upside is that you will be able to stream content from a different region, provided you have your VPN connected.
To reset your Roku streaming device, just follow these simple steps:
Switch on your TV and open your Roku device to the home screen.
Go to Settings > System > Advanced System Settings > Factory Reset
A number grid will show up on the right-hand side of the screen. Use it to type in the PIN codedisplayed just below. This step helps to prevent accidental factory resets.
After confirming the PIN, the factory reset process will begin.
Once it has finished, you need to create a new Roku account. Do this by following the steps in the previous section.
When it asks you to sign in to an account, choose the option to create a new account.
Enter new details for a separate account, including a new e-mail address and password.
Confirm the account information and complete the Roku's setup process.
Summary
Roku streaming devices are great for watching lots of different streaming services. But Roku devices automatically lock to a single region which is a pain if you want to stream content from different parts of the world.
In this article, we have explained how you can use a VPN to change your Roku account location. We have also recommended the best VPNs to use for the job and provided detailed step-by-step guides to walk you through the whole process.
Are you a Roku user? Have you used a VPN to switch regions? How did it work for you? Any tips or advice for our readers that we have missed out in this guide?
It is always helpful to get a fresh perspective on these issues from our readers, so please do share your thoughts and experiences with us using the comment box below.