If you're having while trying to watch your favorite TV shows, movies, or live sports on your Amazon Fire TV Stick, this is the article for you. You'll learn how to deal with all the main problems with buffering on Firestick, plus how to supercharge the functionality of your device with a VPN.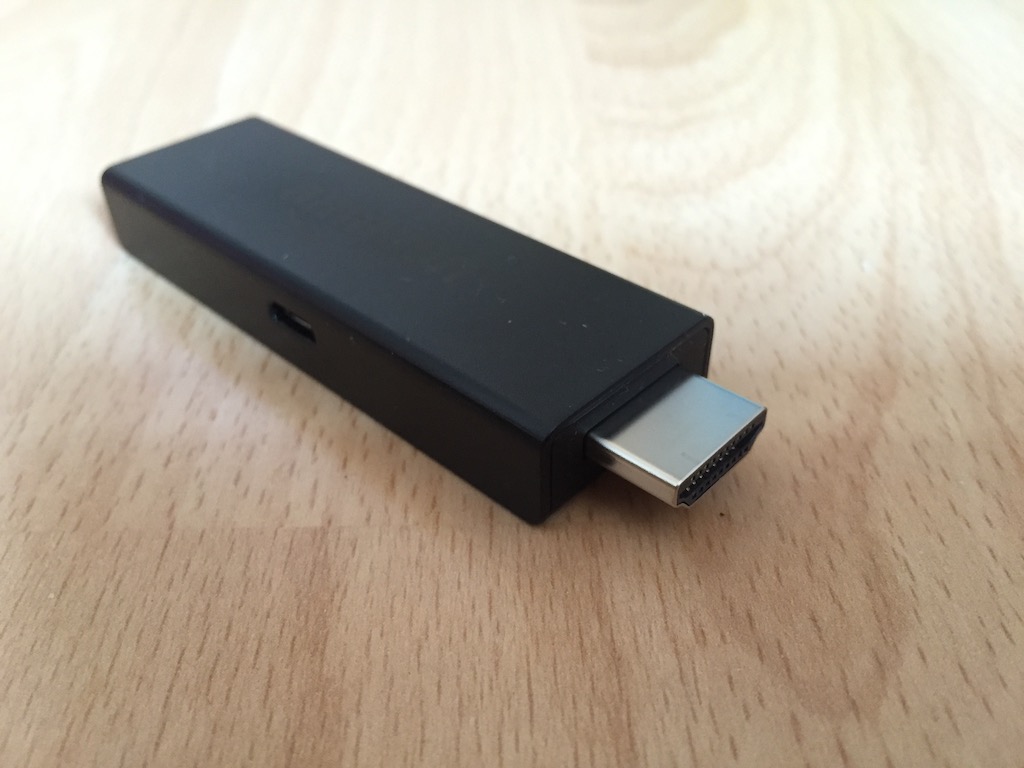 The Amazon Fire TV Stick (or Firestick) has proven to be revolutionary for online streaming. This portable bit of kit can plug into just about any device with a USB port and allows you to stream movies, TV box sets, and live sports from almost any online streaming service you like.
Like all hardware, the Firestick does experience the odd issue and the one we hear about the most from our readers is buffering. Buffering can be caused by various different things, which we will elaborate on in full below. But one of the most common issues can be resolved quite easily with a VPN.
In this article, we will explain why VPNs are so important for Firestick users and also give the lowdown on how to solve your Firestick buffering issues, no matter what the cause is.
Best VPNs to beat Firestick throttling
ExpressVPN – Best VPN for Firestick – Fast connections, strong encryption, lightweight Amazon app. ExpressVPN ticks all the boxes.
NordVPN – A premium VPN at a budget price. This one comes with great security features, impressive speeds, and first-class apps.
IPVanish – A robust, high-performing VPN compatible with a terrific Amazon app, strong encryption, and ten simultaneous connections.
PrivateVPN – One of the fastest and most secure VPNs we have tested with an impressive Amazon app.
PureVPN – Privacy-friendly VPN with a huge server network and good apps.
What is Firestick buffering?
Buffering is a recurring issue for many Firestick users. It is hugely frustrating as it can be caused by various different things which can make it difficult to fix.
When a Firestick streams a movie or TV show it downloads the content in different chunks. These chunks of data are stored in a temporary cache and when everything is working fine, your streaming software jumps from one cache to the next seamlessly.
Buffering is the error that occurs when your streaming software has finished playing one chunk before the next chunk has finished downloading. It then has no choice but to stop the stream until the next bit of data it needs has been downloaded.
What can cause buffering?
Firesticks seem to be prone to buffering more than some other devices and this is partly down to their size which means they have limited space to store these caches. But that is not enough of a reason on its own for buffering to occur. There are often other factors involved, such as:
Throttling – ISPs sometimes deliberately slow down your connection. This is called throttling and can be done for various reasons. Sometimes they don't like the streaming service you are using or the content you are watching, but sometimes they are under instructions from government or law enforcement to do so.
Slow internet connection – If your ISP is not providing you with a fast enough internet connection, or a substandard VPN is slowing your connection down too much, buffering can be the result.
Slow remote server – Sometimes buffering can be a result of a slow remote server being used by your streaming service provider.
Hardware limitations – If your hardware is out of date or underperforming this can lead to buffering issues. Routers, ethernet cable, modems, and even old Firesticks can cause problems.
Troubleshooting your Firestick's connection
It is not always immediately apparent which of these issues is the cause of your buffering. But there are a few preliminary things you can do to identify and then fix the problem.
Wait – Pause your stream for 10-15 minutes and go and do something else. When you come back, it should play as normal. This suggests the problem is a slow internet connection. If the problem persists, it could be ISP throttling.
Try a new stream – Try and stream something else. Sometimes the problem can be with the individual stream or the server it is located on.
Try a different device – See if the problem persists when you stream the same content on a different device. This lets you know if your preferred device has an issue.
Run an online speed test – See how fast your internet connection is by running an online speed test. Speeds can vary a lot but typically you need at least 3.0 mbps to stream SD and 5.0 mbps for HD videos.
Check your Wi-Fi – Wi-Fi can cause problems with streaming so check your Wi-Fi connection to make sure it is both fast and stable. If you have a dual-band router, try switching from 2.4 GHz to 5.0 GHz, or vice versa. If the issue persists, try using a fixed-line connection to see if this helps.
Try a different internet connection – Try and stream your content on a different Wi-Fi network, such as at a friend or family members house to see if your Wi-Fi has a problem.
These steps will help you to identify the cause of your buffering issue. Once you have done that, the next step is to remedy the problem.
Seven Firestick buffering solutions
Depending on the issue, there are a number of different steps you can take. Here are the main fixes that our experts recommend:
1. Update your Firestick
If you are encountering a hardware problem, the first thing to do is update your Firestick to the latest version of the Fire OS. These updates are pushed out regularly and often include little fixes which should improve performance.
To update your Fire OS, follow these few simple steps:
Open your Fire TV interface and go to the home menu.
On menu items at the top of the screen, scroll to the right and choose Settings.
Scroll right and choose Device.
Select Check for System Update and confirm.
The Fire TV Stick will automatically look for new software. If it's available, you'll be prompted to download and install it.
2. Restart your Firestick
It is an old cliché that turning a device off and on again can solve problems, but often it does work. Many Firestick users never switch their device off, so it is worth rebooting it to see if that helps.
To restart your Firestick all you need to do is follow these few simple steps:
Go to the home menu on your Firestick.
On the menu at the top of the screen, scroll right and choose Settings.
Scroll right again and select
Choose Restartand confirm.
The Firestick will automatically reboot and be ready to use again in just a few moments.
3. Uninstall any unnecessary apps
Because Firesticks have a limited capacity, it is always advisable to keep as little software on them as possible. Checking through your apps and deleting any apps you no longer use is a good way to speed things up.
4. Switch off unnecessary app settings
Even the apps that you do want to keep can be using up space unnecessarily by carrying out functions you don't need. Some of these functions can be switched off in the settings and this can improve performance.
Just visit the Applications section of the Settings menu and you can disable automatic updates, app data usage, and other features.
5. Do a Factory Reset
As a last resort, you can also try and do a factory reset. This will erase everything on the device and revert all the settings back to their original position. You won't lose any purchases but you will have to download everything again.
You can force a factory setting on your Firestick either by navigating to Settings, Device, and then Restore to Factory Default or you can hold down both the back button and the right button together for five seconds.
6. Use a VPN
If your ISP or Government is throttling your internet connection, a VPN is the best solution. By connecting to a VPN, you can stop either your ISP or any government surveillance agent from seeing what you are doing online. Without this information, they have no reason (nor indeed, the ability) to throttle your connection, so it should work as usual.
7. Switch to a faster VPN server
If you are using a reputable VPN but still have issues, it could be that you are unlucky and have connected to a slower server. Try changing to a different VPN server and then streaming to see if that improves performance. It is always advisable to choose a VPN server as close to your actual geographic location as possible for the best performance. Many providers have features built-in to help you determine the current fastest/least populated servers available to you, so use those if they're available.
How to choose the right Firestick VPN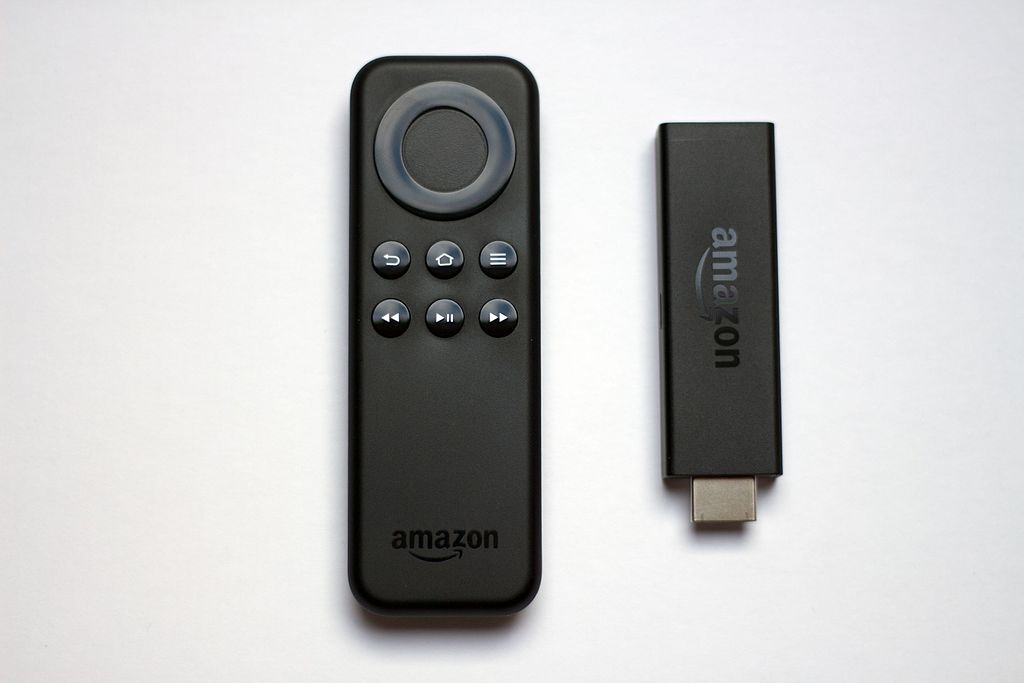 There are a lot of VPNs on the market but not all of them are suitable for use with a Firestick. It is worth highlighting what those core features are to help you understand how to pick the right VPN to use with your Firestick.
Our meticulous research has concluded that the best VPNs for Firestick all offer:
Firestick compatibility – Not all VPNs have apps for Amazon devices. Sometimes you can set a connection up manually, but this is a time-consuming and laborious. Having a dedicated Amazon app is far better.
Fast connection speeds – Most people use Firesticks for streaming and this means that connection speeds are vitally important. Some VPNs can slow connections down, so you should choose the fastest possible.
Strong encryption and privacy protections – Circumventing throttling, geo-blocking or censorship is not without its risks so you should always seek out a VPN with strong encryption and a dependable no user logs guarantee.
No bandwidth restrictions – Some VPNs limit the amount of data you can use on their systems. This is useless for streaming, which is very data-intensive, so you must always opt for a VPN with no such limitations on its service.
Broad server network – Getting around censorship, geo-blocking, and throttling requires access to servers from other countries, so a VPN with a large server network is always preferable.
Top 5 VPNs for Amazon Fire TV Stick
Using the above criteria as our basis, we tested all of the top VPNs to see which is best to use with a Firestick. Here is our definitive list of the best VPNs for Amazon's Firestick:
ExpressVPN is easily the best VPN for Firestick users. It offers easy-to-use and well-designed apps for almost all devices including the Amazon Firestick. As the name suggests, ExpressVPN is one of the fastest VPNs around and crucially, these speeds are consistent across their entire network. This means no matter how you connect, you can count on fast streams free from buffering and lag.
ExpressVPN also comes with 256-bit AES encryption as standard, a great no user logs policy, and a massive server network with more than 3,000 servers in 94 different countries. There are absolutely no data restrictions for ExpressVPN customers and it also allows 5 simultaneous connections with every account. There is a 30-day money-back guarantee for all users too, making ExpressVPN the best option for Firestick users.
BEST FIRESTICK VPN: ExpressVPN is tailor-made for Firestick, with fast speeds, simple software, and powerful protection. Get an exclusive 49% annual discount, plus 3 months free. Try it risk-free with a 30-day money-back guarantee.
NordVPN is a premium VPN provider available at a bargain-basement price. Its apps are also extremely user-friendly and while connection speeds have been an issue in the past, recent infrastructure investment means it is now as fast and consistent as any VPN.
NordVPN offers 256-bit AES encryption as standard, a no user logs promise and has no limits on bandwidth or data usage. It has another large server network too with 5,100+ servers available in some 60 locations around the world. All subscribers get six simultaneous connections and a 30-day money-back guarantee too. As good deals go, NordVPN is up there with the very best.
BEST BUDGET VPN: NordVPN is your cheapest solution for a premium service. Readers get the 3-year plan with a 70% discount at just $3.49 per month. All plans include a 30-day money-back guarantee.
3. IPVanish
IPVanish is an established VPN and was one of the first to offer a dedicated app for Firestick users, and this app remains one of the very best. IPVanish also offers high-grade 256-bit AES encryption as standard and a dependable privacy policy. Its connection speeds are consistently excellent across their entire server network, allowing smooth, buffer-free streams.
IPVanish allows 10 simultaneous connections which is a lot by market standards. This makes them ideal for sharing for family and friends as well as for users with multiple devices of their own. There is only a 7-day money-back guarantee with IPVanish but that will be enough for most users to pass judgment.
4. PrivateVPN
PrivateVPN's connection speeds are among the fastest we have tested and it manages to combine this with 256-bit AES encryption and 2048-bit DH key which makes it one of the most secure VPNs around too. There are no usage restrictions either and subscribers benefit from six simultaneous connections. For heavy streamers, this is something of a golden ticket for bypassing throttling.
The PrivateVPN server network is not huge with just 150 servers in 60+ countries. But the network does cover all the main VPN markets. It doesn't have as many apps as some other providers but crucially there is a great Amazon app for you to use. With a solid privacy policy and a 30-day money-back guarantee, PrivateVPN is another great bet for Firestick users.
5. PureVPN
PureVPN has one of the biggest server networks of any VPN with more than 2,000 servers in 140+ countries. This makes them ideal for unblocking content on a Firestick while retaining smooth streams. They have a good Amazon app, decent connection speeds, and a user-friendly reputation.
PureVPN offers strong encryption with 256-bit AES as standard to all subscribers. They also have a no user logs guarantee which has been independently audited and verified. There are no usage restrictions and a 31-day money-back guarantee.
How to use a VPN on your Firestick
Once you have chosen which VPN to use, all that's left is to get everything set up on your Firestick. As long as you have chosen a VPN with a dedicated Amazon app (which all five of our recommendations have), this is a very simple process.
To help, we have compiled a simple 5-step guide for you to follow:
Sign up for a VPN by clicking one of the links on this page and then following the simple on-screen instructions to subscribe.
Search for the app on your Firestick by navigating to the magnifying glass icon in the top left of your screen and then entering the first few letters of your VPNs name.
As soon as you see the name of your VPN listed, click on it and follow the instructions to download the app.
Open the app and log in using the details given to you in the first step.
Set up a VPN connection either by clicking Quick Connect or navigating to your chosen location on their server list/map and then clicking connect.
Once your connection has been established, your Firestick is protected and all data will be rerouted down your VPNs encrypted tunnel and through their external server.
Why do you need to use a VPN with your Firestick?
VPNs are an increasingly essential tool for all internet-enabled devices but it is especially important to use one with an Amazon Firestick. Firesticks are lightweight pieces of hardware and as such have fewer built-in security features and settings than other devices.
Firesticks are also potentially more vulnerable than other devices. They are mobile and can be plugged into multiple devices which raises the risk of them being infected with malware and spyware.
They are built on an Android operating system which is known for being vulnerable to security breaches. The digital storefront Firestick owners use is the Google Play Store which is far less cautious about what apps it allows in than some others. This means your Firestick is potentially vulnerable to dodgy apps too. A VPN can't stop you from downloading malware, but it may help mitigate the damage of doing so.
This is why almost all online security experts advocate using a VPN with an Amazon Firestick. We agree and, as you will learn, there are lots of benefits to using one too.
Summary
A Firestick is great for streaming but they can also be prone to buffering. As we have shown you, there are a number of possible causes of this issue and a variety of different solutions you can try.
Have you had buffering issues with your Firestick? What did you do to tackle it? Did our guide help? Any other tips we haven't mentioned here? Why not share them with us in the comment box below?