If you're looking to get a US IP address without breaking the bank, this is the article for you. You'll get the lowdown on why VPNs are your best choice and our recommendations of the best VPNs to use along with lots more useful information.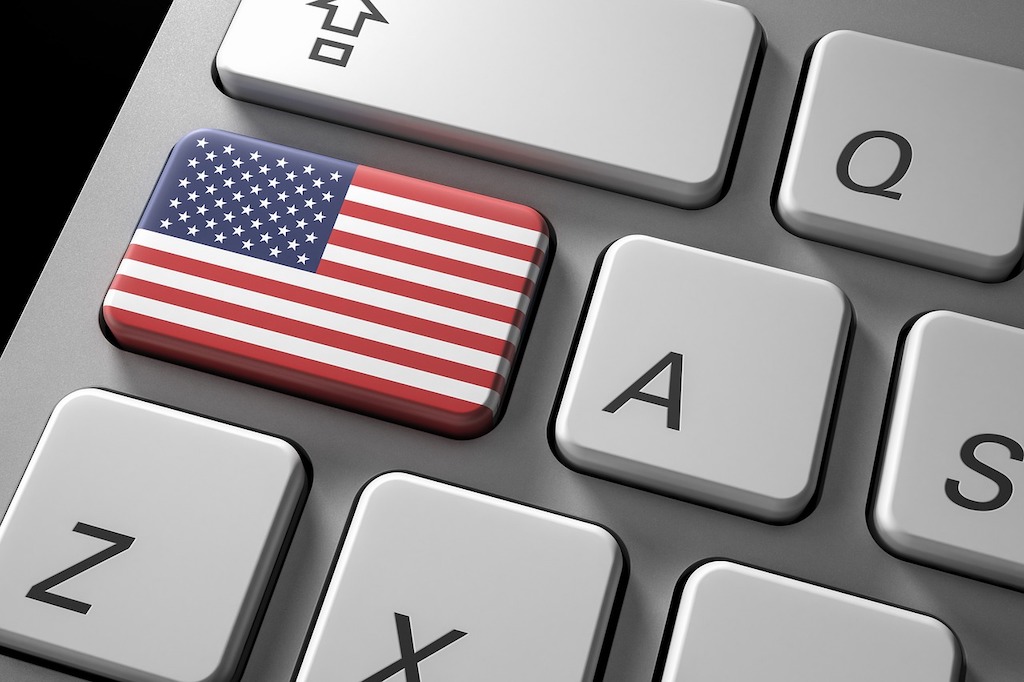 There are lots of reasons why people all over the world want to get a US IP address.
US expats often want to access streaming services or other geo-restricted sites from back home. The same can be said for American citizens off on a business trip or vacation. Some people from countries where the internet is censored and restricted want to take advantage of the free and open access available in the USA. Others are simply fed up of their local Netflix service and want to watch content on the US version instead.
Whatever your situation, rejoice knowing there is not only a way to unlock a US IP abroad, but you can do it for free. There are a few different options, but the best is to do it with a VPN. We'll show you how to game the system to access premium VPN services without paying a dime, and restore access to US sites anywhere in the world.
Best VPN to get a US IP address for FREE
ExpressVPN – Best VPN to get a US IP address for FREE – Comes with a huge server network including hundreds of US servers as well as strong encryption and privacy and super-fast speeds. ExpressVPN is our number one recommendation.
NordVPN – A big server network including multiple US locations, fast speeds, superb encryption and great apps, all for a budget price.
IPVanish – Established VPN with a large server network and loads of US servers. They also have a great range of apps and allow 10 simultaneous connections with every subscription.
PrivateVPN – State-of-the-art encryption, hyper-fast connections and individual IP addresses. Another great choice.
PureVPN – The biggest global server network, decent speeds, strong encryption and an independently-verified no logs privacy policy.
How to get a premium VPN for free (yes, really)
So, you're looking to spoof your IP to an American address for free, but our advice steers you towards premium services. What gives? Well, it turns out you CAN actually use the very best VPNs on the market without paying a dime, at least for a limited period of time. Let's look at a few ways how:
Use the money-back guarantee
All of our recommended VPNs offer an unconditional money-back guarantee. This means that within the stated trial period, you can ask for your money back with no question asked. Often this period lasts for at least 30-days. If you are going abroad on holiday or for a business trip, this is likely to be long enough to give you access to a US IP address and still let you claim your money back.
Free trials
A few premium VPNs offer free trials which give you full access to their service at no cost. These generally only last for a few days but still give you access to a US IP address at no cost. Unfortunately, none of our recommended providers offer such a free trial at the time of writing, but there are some good options that do.
All of our recommended VPNs offer multiple simultaneous connections with every subscription. This means that you can use the same account to connect several devices at the same time. As a result, if you share an account with friends or family, you can bring the cost of a monthly subscription, which is usually no more than a couple of dollars, down as low as just a few cents. It's not strictly speaking free, but it's pretty close.
What makes a great VPN?
Once you sign up for a paid-for VPN, you will have access to hundreds or even thousands of different US IP addresses as part of your subscription.
But how do you choose a great VPN from among the countless mediocre providers on the market? Keep these criteria in mind, and you won't go wrong:
Lots of US servers – If you want US IP addresses you need US servers, so it makes sense to look for a VPN with as many US servers as possible.
Fast connections – Many people want a US IP address to access US streaming services. If you are going to stream movies or TV shows, you need to have the fastest possible connections.
Strong encryption and privacy policies – Spoofing your IP is useful for unblocking geo-restricted American content, but these sites don't like you doing that. A VPN with strong security and privacy protections is a must for hiding your activity and covering your tracks.
Support for multiple devices – You probably have multiple devices with which you access the internet, so why not go for a provider that allows you to protect them all with a single subscription?
Top 5 VPNs to spoof a US IP for free
We've tested out the majority of premium and free VPNs on the market, and our research shows the following VPNs to be the best at getting an American IP address while offering flexible subscription options.
ExpressVPN is the overall best provider for spoofing a US IP address abroad. Their enormous server network has more than 3,000 servers in 94 different countries, with hundreds of servers in 30 different locations across the USA. This adds up to literally thousands of US IP addresses available.
It's connection speeds are lightning-fast and consistent across their entire US server network making them ideal for streaming. It offers high-grade 256-bit AES encryption as standard, have a watertight no user logs guarantee, and a fantastic range of well-designed and user-friendly apps. There is also a 30-day money-back guarantee available too.
BEST FOR SPOOFING USA: ExpressVPN's robust network trivializes getting a reliable US IP address. Get an exclusive 49% annual discount, plus 3 months FREE. Try it risk-free with a 30-day money-back guarantee.
NordVPN offers hundreds of US IP address and a terrific all-around VPN service all for a budget price. Its extensive server network consisting of 5,100+ servers in 60 locations around the world. This includes more than 1,800 servers in 20 different US locations. That's a lot of US IP addresses, so you'll always have options to optimize your connection.
NordVPN also comes with robust 256-bit AES encryption as standard along with a huge range of additional security features. They have a reliable no user logs policy, great apps for every operating system, and impressive connection speeds. Users can enjoy six simultaneous connections and also benefit from a 30-day money-back guarantee
BEST BUDGET VPN: NordVPN is your cheapest solution for a premium service. Readers get the 3-year plan with a 70% discount at just $3.49 per month. All plans include a 30-day money-back guarantee.
3. IPVanish
IPVanish has more than 1,300 servers in 75+ locations around the world. This includes more than 700 in 17 different US locations meaning there are a lot of US IP addresses to choose from. Security with IPVanish is high-grade with 256-bit AES encryption used as standard and a reliable no user logs guarantee. Connection speeds are pretty impressive too.
There are also terrific apps for multiple devices and an unprecedented ten simultaneous connections available with every subscription. This means IPVanish is great for sharing with family or friends. There is only a 7-day money-back-guarantee available but that should still be enough to test out their service.
4. Private VPN
PrivateVPN offers a modest server network with just 150 servers in 60+ countries. But the USA is well represented with servers in nine different cities across the country. Sure, the sheer number of US IP addresses available isn't as high as other entries on our list, but PrivateVPN has a secret weapon: servers equipped to give users a static IP. Services like Netflix continually root out and blacklist the shared IPs most VPNs use, so this will let you slip under the radar in complete anonymity.
Private VPN also offers 256-bit AES encryption as standard alongside a 2048-bit DH key which makes them one of the securest VPNs around. Their no user logs policy is rock-solid and their connection speeds are among the very best we have tested. There is also a 30-day money-back guarantee on offer too.
5. PureVPN
PureVPN has one of the biggest server networks of any VPN around. There are more than 2,000 servers in 140+ countries around the world including hundreds located in 13 different US cities. This means there are thousands of US IP addresses available.
PureVPN uses robust 256-bit AES encryption as standard and also has a no user logs guarantee which has been independently audited and verified. The connection speeds are reliable and their apps are also impressive.  They also offer the longest money-back guarantee of any VPN on this list. You have 31-day to try out PureVPN which should be more than enough.
How to use your VPN to get a new IP address
Now you have chosen your preferred VPN, it's time to get things set up so you are accessing the internet with a US IP address. Don't worry, it's not nearly as complicated as you might think.
All you need to do is follow these few simple steps and you will have everything up and running in no time at all:
Sign up for your preferred VPN by clicking on one of the links on this page and then following the simple onscreen instructions.
Download the VPN app from either from the official VPN website or your app store.
Open the VPN app and log in using the account details given to you in step one.
Choose a US-based server. You can do this either by searching through your VPN's server list or clicking on the USA on the server map depending on which VPN you are using.
Click connect (if needs be) and wait until your VPN has established a connection with the server. Once it has, you have a US IP address all set up and are ready to go.
…Now do it for free
Once you're set up, we recommend that you set a reminder in your calendar app of choice to give you a heads up when the conclusion of your money-back guarantee or free trial is drawing near. Then, simply request a refund through your account on the VPN provider's website or simply cancel your trial.
The beauty of this trick is that you can rinse and repeat with different anonymous email addresses if need be. Of course, you could also consider continuing on as a paying customer using one of our exclusive discount links for exceptional protection for just a few dollars a month, but that's entirely up to you.
A quick Google search will tell you that there are a lot of free VPNs out there. But there are any number of compelling reasons why the vast majority of these should be avoided at any cost.
VPNs cost money to operate and if a provider is offering the service for free, there must be a catch somewhere. Upon further inspection, you may find these quid pro quo's to be less than favorable.
Most bona-fide free VPNs restrict the amount of data you can use each month making them useless for things like streaming and almost anything apart from basic internet browsing. Others cap connection speeds which has a similar effect. Often this is in an attempt to persuade you to upgrade to their more expensive paid-for service yet this is likely to serious underperform when compared to our list.
If it's free… you're the product
Then there is the question of how VPNs cover their costs and make a profit. Usually, this is by selling their users data off to advertisers and anyone willing to pay for it. Then there is the risk of them bundling their software with malware, spyware, and other unwanted programs which is also common.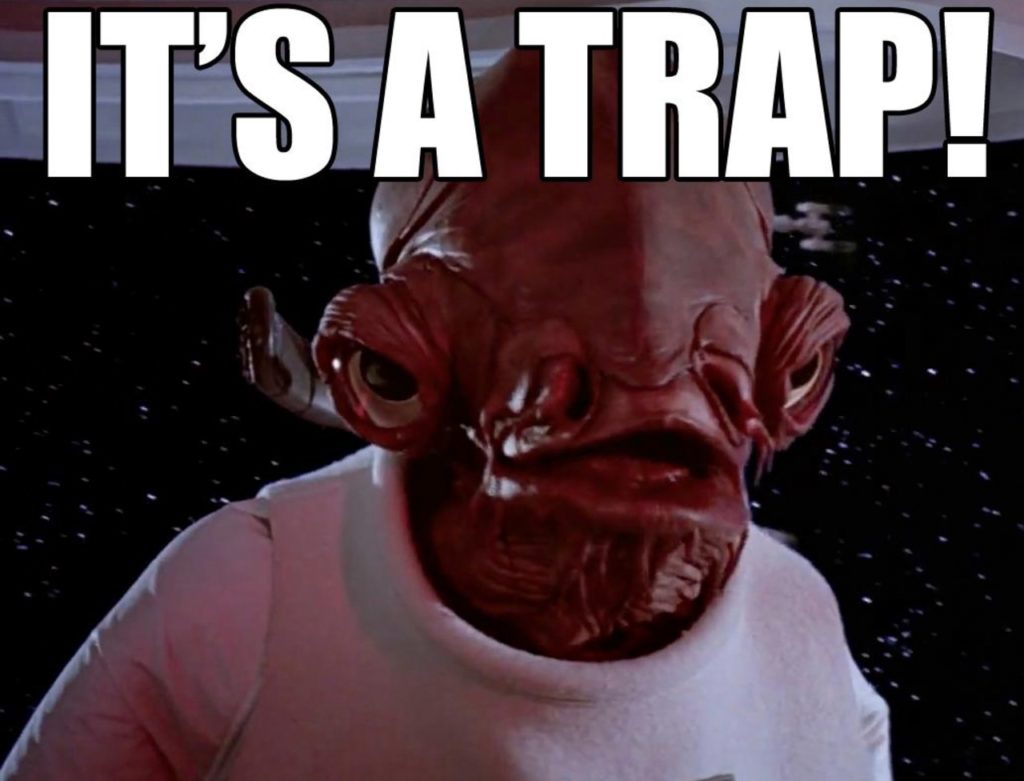 In contrast, paid-for VPNs such as the ones we are recommending in this article offer none of these risks and guarantee you a fast and secure connection. They cost a few dollars a month but given the gulf in quality, this is money very well spent.
So, if most free VPNs are a trap, and we're recommending paid VPN services, then how can we honestly claim in the title to be showing you how to get a US IP for free? Read onto the next section, and we'll reveal all…
How does a VPN give you a US IP address?
If it's so easy to set up a VPN to give you a US IP address, you might be wondering how the technology actually works. Like the setup, it is actually pretty simple.
Every time you connect to the internet, your own IP address, which is a unique code linked to your specific internet connection, is transmitted every time you visit a website. This is how websites know where you are connecting from and decide whether or not to let you access their site.
A VPN works by redirecting all of your internet data down an encrypted tunnel and then through an external server. It is the second stage of the process that is important for switching your IP address.
When your data passes through the external server it is tagged with the IP address of that server rather than your own internet connection. VPNs operate servers in countries all over the world and by connecting to one of these it is possible to get your data tagged with an overseas IP address.
In this way, by connecting to a US server, your data is tagged with a US IP address and appears to websites as if it has originated in the USA rather than the country you are actually in.
Alternatives to VPNs
Using a VPN is the best and easiest way to get a US IP address for free. But there are a few other options out there too. All will do the job but, as you will see, there are downsides to each other option too:
SmartDNS
SmartDNS is often heralded as an alternative to a VPN and it will hide your real IP address and give you the option of getting a US one instead. But this process is far less effective than a VPN, there are usually fewer US IP addresses available, and a SmartDNS offers no encryption or privacy guarantee. This means using SmartDNS is far riskier than using a VPN.
Proxies
Another option is to use a proxy which acts as a middle man in much the same way as a VPN server. Your internet traffic is rerouted through a third-party site which will give you a US IP address if that's where it is based. But as with SmartDNS, there is no encryption or privacy guarantee and this presents considerable risk to users.
Tor
The Tor browser is a secure option and is also able to give you a US IP address. It is free to download too but the big drawback is speed. Tor redirects your traffic through multiple nodes and each connection slows things down slightly. As a result, trying to stream content or do anything to data-intensive on Tor can be a real challenge.
Summary
There are lots of reasons why having access to a US IP address is useful. A VPN is the best way to get one and all premium services offer access to multiple US IP addresses for free with every subscription.
ExpressVPN is our number one recommendation for getting a US IP address. In this article, we have explained why and also given you some tips on how to save even more and bring the subscription costs down to practically zero.
Do you use a VPN to get a US IP address? Do you have any tips for our readers we haven't covered in this article? Why not share your thoughts and experiences with us using the comment box below?