If you feel that your connection speeds are on the slow side, chances are Verizon is throttling your connection. Don't worry though, in most cases the fix is simple: just us a VPN. Today, we'll show you how to get started and unlock faster Internet speeds in minutes.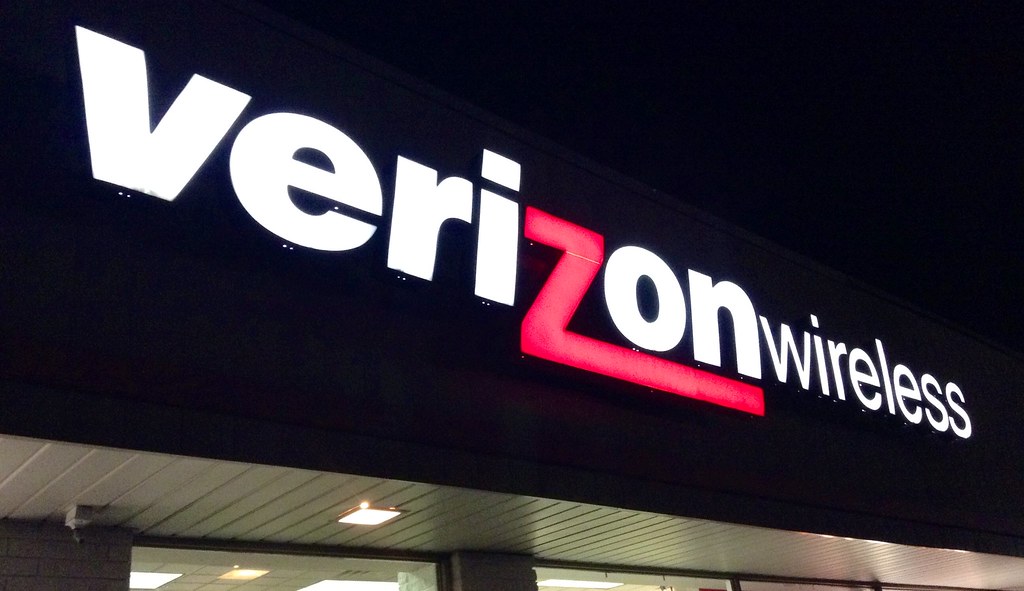 Thanks to former Verizon employee turned chair of the FCC Ajit Pai, net neutrality is no more in the USA, at least for the time being. But even before he rolled back this basic protection to enable his former bosses to cash in, Verizon had already been caught throttling connection speeds when users tried to access certain services.
Initially, it appeared that the likes of Netflix and YouTube were the main targets, most likely because they rival other video streaming services owned by Verizon. With the law now changed, there is nothing to stop Verizon from throttling whichever sites they choose. And by all reports, they are taking full advantage of this.
What can you do about this if you are a Verizon user? There are a couple of options. You could switch ISPs, but in the current deregulated environment in the USA, this probably won't make a huge difference. Or you could use a VPN to access the truly free and open Internet.
In this article, we will explain how a VPN helps you to stop Verizon throttling, recommend the best VPNs for the job, and also give you a few extra tips to keep your net neutrality even while Verizon is attempting to undermine it.
[toc]
Best VPN to Stop Verizon Throttling with a VPN
ExpressVPN – Best VPN to stop Verizon throttling – Superfast connections, strong encryption, great privacy protection, and apps for any device. The perfect tool to beat Verizon throttling.
NordVPN – A great budget VPN with fast speeds, high-grade encryption, a large server network, and well-designed apps.
PrivateVPN – Fast, secure, and individual IP Addresses make it almost impossible to identify. Ideal for the job.
IPVanish – Reputable VPN with impressive speeds, a big server network, and 10 simultaneous connections with every account.
PureVPN – A huge global server network, decent speeds, and an independently-verified no logs privacy policy. Another good option.
What is throttling?
Throttling is the term used to describe the practice of your Internet Service Provider (ISP) deliberately slowing your connection speeds when you visit certain sites. Most of the USA's ISPs have been guilty of this practice at one time or another with Verizon one of the worst culprits.
With the rollback of Net Neutrality laws, which gave ISPs a legal requirement to treat all internet traffic equally, there is now nothing to stop the likes of Verizon from slowing traffic to rival services or even threatening websites with slower speeds unless they pay up.
For users, the result is an unreliable internet where speeds to Verizon-owned or -approved websites are far faster than the rest of the web.
If you want to know if your connection is being throttled by Verizon, there is a simple way to test. Visit SpeedTest.net and run a quick test to see how fast your internet connection is. Then visit the throttling test site run by campaign group Battle for the Net. If the numbers on that site are noticeably different, the chances are you are being throttled.
How can a VPN stop Verizon throttling?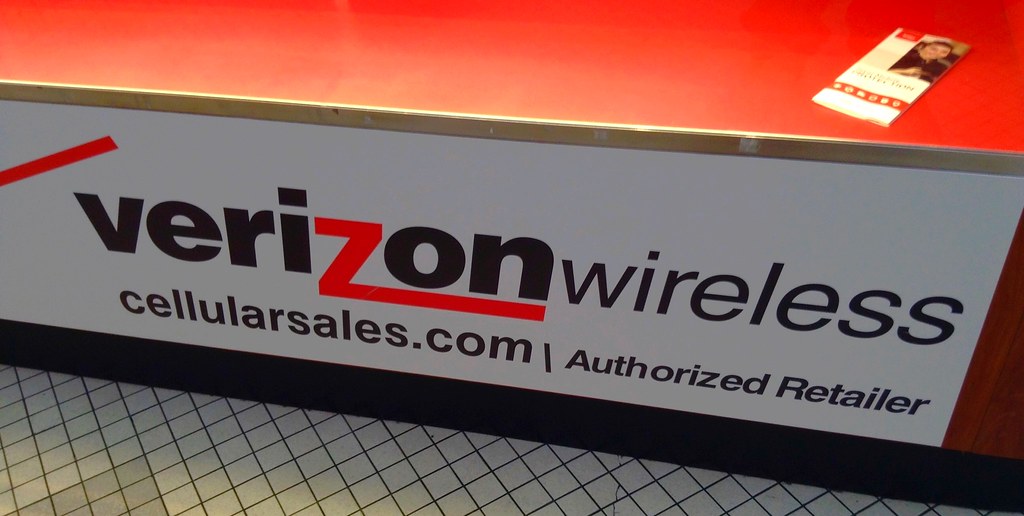 The easiest and most effective way to stop throttling is by using a VPN.
A Virtual Private Network (VPN) is an online security and privacy tool which is widely used to help people stay private and secure online. It does two basic things:
First, a VPN encrypts all of your internet data. This stops hackers and government spies from being able to see what you are doing online. But crucially, it also prevents ISPs such as Verizon from being able to see either.
Next, it redirects all of your data through an external server. This is a privacy mechanism that changes the IP address your data is tagged with to stop websites knowing where you are connecting from.
But this process also stops your ISP from seeing what websites you are visiting because once the IP address on your data changes, they can no longer track it.
Without knowing the content of your data or the websites you are visiting, Verizon and other ISPs do not have the information required to selectively throttle your connection.
Choosing the best VPN to stop Verizon throttling
So, that's how a VPN stops throttling. But there are a lot of VPNs on the market and some providers are much better at doing this than others.
In researching this article, we have been testing all of the top VPNs with a Verizon connection that we know is being throttled to see which works best. In carrying out that research, we have identified a number of key features that our team found were essential. They were:
Strong encryption – Encryption strength can vary from one VPN to another. If you want to be sure Verizon cannot see what you are doing online, it is best to look for a VPN with the strongest encryption possible.
No logging policy – Some VPNs keep logs of what you are doing online which Verizon could potentially access. It is therefore vital to choose a VPN with a no user logs guarantee you can trust.
Fast speeds – Some VPNs can slow your connection speeds down regardless of throttling so always look for a VPN that offers consistently fast speeds.
Multiple apps – There is no point stopping throttling on your laptop if you spend most of your time online on a smartphone or tablet. Best to find a VPN that has apps for all your devices and lets you connect to their network at the same time.
Larger server network – The more servers a VPN offers, the more overseas content it can unblock and the more IP addresses it can offer to hide your activity from Verizon.
Best VPN to Stop Verizon Throttling with a VPN
ExpressVPN is our top recommended VPN for stopping Verizon throttling your connection speeds. Bringing unbreakable 256-bit AES to the fold, not even the most sophisticated mega corporation can make heads or tails of your data for true security. What's more, ExpressVPN is headquartered within the British Virgin Islands, a privacy-friendly jurisdiction that doesn't answer to international surveillance agreements. This is evidenced by their watertight no-logging policy, which guarantees no identifiable data is collected by your VPN.
As the name suggests, ExpressVPN's connection speeds are among the very best. Importantly, they are also consistent across their entire server network which makes them ideal for streaming. That network is massive too, with more than 3,000 servers in 94 different countries meaning users can unblock just about anything. With 5 simultaneous connections permitted with every account and a 30-day money-back guarantee, ExpressVPN is truly a premium offering.
BEST TO BEAT THROTTLING: ExpressVPN is the best VPN to stop Verizon throttling. Get an exclusive 49% discount and 3 months FREE on the annual plan. Try it risk-free with a 30-day money-back guarantee attached.
NordVPN offers all the perks of a premium VPN at a budget price. It uses 256-bit AES encryption as standard, with nice cybersecurity extras like multi-hop encryption and multiple protocols to best fit your needs. NordVPN is based in Panama which means it's no user logs guarantee is dependable. It also offers great apps that can be downloaded onto any device.
Speeds used to be an issue with NordVPN, but not anymore. Now they are fast and consistent across the vast majority of their extensive server network. This currently extends to 5,100+ servers in 59 countries, unlocking a literal world of international content. NordVPN allows up to six simultaneous connections and also offers a 30-day money-back guarantee for all subscribers.
BEST BUDGET VPN: NordVPN is your cheapest solution for a premium service. Readers get the 3-year plan with a 70% discount at just $3.49 per month. All plans include a 30-day money-back guarantee.
3. PrivateVPN
PrivateVPN offers robust security in a lightweight package. For starters, each connection is secured by 256-bit AES encryption, and is backed by a no-logs guarantee. What's more, several of PrivateVPN's servers enable users to nab a coveted static IP, which is extremely useful in bypassing major streaming services' VPN blocks.
The PrivateVPN server network isn't admittedly as large as many other top-tier options, but you'll appreciate that each of the 150+ servers in 60 countries is well maintained, boasting high speeds and great uptime. PrivateVPN's software is attractive and easy to use, plus available for all major operating systems. Your subscription allows for up to 6 simultaneous connections, and is backed by a generous 30-day money-back guarantee.
4. IPVanish
IPVanish has been around a long time and offers a solid all-round package that is especially attractive for heavy streamers. It employs 256-bit AES encryption over OpenVPN, offering great security without sacrificing speed. There is a strong server network numbering 1,300+ nodes strong in 75+ locations worldwide, giving you plenty of options to dial in your connection further.
IPVanish also has some fantastic apps that are designed for all sorts of different devices. This is handy as they allow up to 10 simultaneous connections with every subscription. Browse, download, and stream in peace with the company's comprehensive no-logging policy. IPVanish's money-back guarantee is only for 7-days, but that is enough for most users to try them out.
5. PureVPN
PureVPN has the most extensive server network of any VPN on this list, tallying over 2,000 servers in an instant 140+ countries. If there's a country whose IP address you need, chances are better than most that you can get it with PureVPN. Each connection is secured by 256-bit AES encryption, and backed by a sterling no-logs policy that has been independently audited and verified.
Connection speeds on PureVPN are more than sufficient for streaming TV shows or movies, and with their impressive range of apps you can use PureVPN on almost any device you choose. There is a 31-day money-back guarantee available too which allows you plenty of time to try before you buy.
How to use a VPN to stop Verizon throttling
After choosing your preferred VPN from our list, it is really easy to get everything up and running to stop Verizon's throttling affecting your Internet speeds.
All you need to do is follow these few simple steps and you can get everything set up in no more than ten minutes or so.
Sign up to one of our recommended VPN by clicking on one of the links above. Then follow the simple onscreen instructions to subscribe.
Download the VPN's app onto your chosen device(s) from either the official VPN website or your app store.
Open the app and log in to your VPN account with the details given in step one.
Choose a server by either clicking the Quick Connect button or choosing your preferred location from your VPNs location map or server list.
Click connect (if needs be) and wait a few moments until your connection is established.
That should be it. You can try testing the speeds again (as explained above) to see if things have improved. If you are not completely satisfied, try a different server and have another go. In our experience, it never took more than a handful of tries to see a noticeable improvement with all of our recommended VPNs.
Other ways to stop Verizon throttling
In our tests, we found that connecting to a VPN solved our throttling issues. But if you encounter any problems or are still not satisfied with your speeds, there are some other things you can try which might improve things:
Change VPN settings – Most VPNs will use the optimum settings by default, but if you are not satisfied then there are a few settings you can tweak which might improve matters. Some things worth trying include:

Switching your encryption protocol from OpenVPN to either PPTP or IKEv2 – these are less secure protocols but can be faster.
Use UDP or TCP port 1194, the official OpenVPN port
Switch to UDP or TCP port 80
Enable SSH connections on any port
Activate SSL encryption on any port

Use Shadowsocks – Shadowsocks uses the SOCKS5 protocol to transfer data packets. This is another way of securing internet data and is also effective at countering throttling. This website explains how to rent and set up a server but beware, the process is fairly technical.
Use an SSL Tunnel – SSL (Secure Socket Layer) Tunnels apply HTTPS encryption to all your internet traffic. This secures your data and protects you from throttling. Stunnel is one of the most popular SSL Tunnels. Others are available and some VPNs, including NordVPN, also offer SSL Tunnels too.
Summary  
The axing of net neutrality laws in the USA have given Verizon and other US ISPs carte blanche to maximize their profits by throttling access to rival services. The big loser is regular US internet users, but there is a way around the issue.
By using a VPN, you can get around Verizon's throttling and enjoy free and unlimited access to the internet. We have explained how VPNs can help, as well as told you everything you need to know to get things set up.
Is Verizon throttling your connection? How have you tacked the issue? Any advice or tips that we have missed? Reader feedback is always helpful in giving our audience the most complete and comprehensive advice, so please do share your thoughts with us in the comment box below.