Streaming is a great way to watch live sports, but there are many problems like lag, buffering, and region locks to contend with. In this article, we'll teach you how to beat all these issues using a VPN, plus make a few recommendations for the top providers to unblock smooth live sports streams anywhere in the world.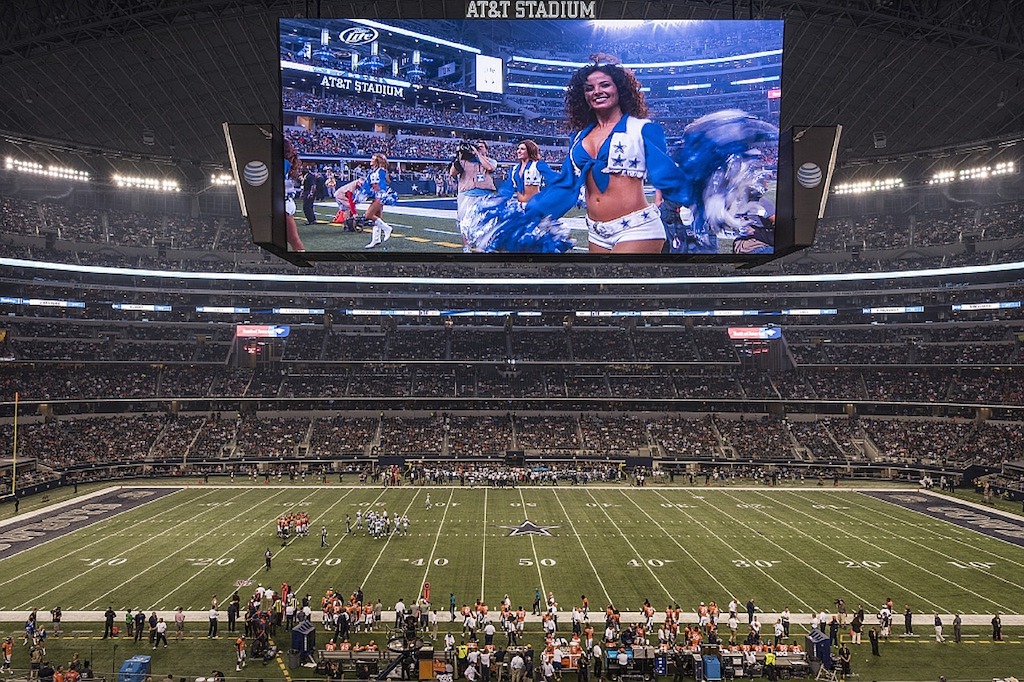 It is increasingly popular to stream live sports online rather than watch on TV. It's much more convenient for anyone who needs to watch on the go, while others are simply more in the habit of consuming media on their computer or phone than their TV.
Whatever the reasons, one thing pretty much everyone can agree on is that sports streams need to be lag-free to really enjoy the game. Put simply, a faster Internet connection will result in better quality streams, but sometimes this isn't the only factor at play.
Take VPN use, for example; many people use them to unblock their favorite streams abroad, but not all providers are created equal. In fact, so many VPNs offer subpar service and shoddy streams, that they give the entire industry a bad name.
However, there are some objectively great services you need to be aware of which put a heavy emphasis on performance, and won't add excessive overhead to your Internet connection in exchange for privacy and beating geoblocks. Today, we'll show you the cream of the crop that will allow you to watch the next match with zero worries.
[toc]
Best VPN for live sports streaming with no lag
ExpressVPN – Best VPN for Sports Streaming – The fastest connections combined with excellent security and privacy protections and apps for multiple devices.
NordVPN – A great budget option with fast speeds, high-grade encryption, a large server network, and well-designed apps. A premium VPN at a budget price.
PrivateVPN – One of the fastest VPNs we have ever tested, yet still offering superb encryption and easy to use apps.
IPVanish – Established VPN with good speeds, a big server network, and 10 simultaneous connections with every subscription.
PureVPN – A massive global server network, decent speeds, an independently-verified no logs privacy policy, and popular apps for most devices.
How to choose the best VPN
The big decision that you have to make as a sports fan is which VPN to use to stream live sport with. This is not an easy question to answer; there are a lot of VPNs on the market and almost all of them claim to be ideal for this task.
The truth is that some VPNs are much more up to the task than others. This is why we have tested all the top VPNs to see which we feel is best at streaming live sports. During that process, we have identified a number of key features that all the best VPNs shared. These include:
Fast connection speeds – As we have noted, fast connection speeds are vital for streaming live sports online, and any VPNs which does slow your connection speeds has to be immediately discounted.
Device compatibility – Sports fans are streaming on all sorts of devices these days so a VPN needs to be compatible with as many as possible.
Multiple international servers – You will want to stream sports while overseas and also unblock overseas streams at home. To do this, you need as big a server network as possible.
Strong encryption – One of the biggest benefits of using a VPN is the security protection it offers. Sports fans need this as much as anyone, though it mustn't come at the expense of speed as it so often does.
Top 5 VPNs for smooth live sports streams
Using these features as our starting point, we have tested all the top VPNs and identified the five providers which we believe are best for enjoying live sports streams without lagging and buffering issues. Those VPNs are:
ExpressVPN is our number one recommended VPN for live sports streaming with no lag. As the name suggests they are one of the fastest VPNs around with super-fast speeds across their entire server network. That network is a large one with more than 3,000 servers in 94 different countries. This means users can unblock streams from most major sports leagues around the world.
The ExpressVPN encryption is impressive with 256-bit AES used as standard. They are also able to offer a comprehensive no user logs guarantee thanks to being based in the British Virgin Islands jurisdiction. There is also a range of excellent, user-friendly apps for almost any device and a 30-day money-back guarantee if you are not completely happy with their service.
FASTEST SPORTS VPN: ExpressVPN is the fastest VPN for unblocking live sports streams. Our readers get an exclusive 49% discount and three months FREE on the annual plan. Try it risk-free with a 30-day money-back guarantee attached.
NordVPN offers a superb premium VPN service for a budget price. There was a time when NordVPN was not known for its fast speeds, but recent infrastructure investment has seen a renaissance of performance across the vast majority of its network. This network is, itself, an impressive technological feat, spanning over 5,100 servers in 59 countries globally, allowing you to enjoy all the most popular sports streams with just a few easy clicks in NordVPN's simple user interface.
NordVPN uses 256-bit AES encryption as standard and also offers a huge selection of extra security features for you to play with, including anti-DDoS, DNS leak protection, and even its unique Cybersec advanced security solution. The company is based in Panama which means that their no-logs guarantee is actually guaranteed. It has well-designed and user-friendly apps for almost every device, allow six simultaneous connections with every subscription, and also offer a 30-day money-back guarantee.
BEST BUDGET VPN: NordVPN is your cheapest solution for a premium service. Readers get the 3-year plan with a 70% discount at just $3.49 per month. All plans include a 30-day money-back guarantee.
3. PrivateVPN
PrivateVPN is a lightweight, speedy VPN solution anyone can use with ease. Of course, it doesn't skimp on security, with 256-bit AES encryption coming standard on each connection. With an impressive no user logs promise too, there is much to praise PrivateVPN for.
The PrivateVPN server network isn't as large as others on our list, at just around 150 nodes in 60+ countries, but each server is well maintained and offers impressive speeds, uptime, and stability. What's more, many of them allow users to gain a static IP address, which can be invaluable in dodging many streaming sites evermore aggressive VPN blocking methods. PrivateVPN also offers great apps, six simultaneous connections, and a 30-day money-back guarantee to complete a compelling package.
4. IPVanish
IPVanish is a well-established VPN that is practically tailor-made for streaming. It's got a server network spanning a respectable 1,300+ nodes in 75+ locations worldwide, each offering blazing fast speeds and therefore, buffer-free life sports streams.
IPVanish also offers some of the best apps around which are available for a huge range of different devices. Even better, your subscription really allows you to take advantage of this fact, with an enormous 10 simultaneous connections supported. Of course, IPVanish is about much more than mere convenience, with robust 256-bit encryption and a great no-logging policy to back it up.
5. PureVPN
PureVPN offers one of the most extensive server networks, with 2,000 nodes peppering a whopping 140+ countries worldwide. This allows you to borrow basically any IP address you could want, opening up a literal world of new sports content to stream. Each connection is speedy and private too, with a well-optimized 256-bit AES encryption standard across the network. We also appreciated their independently verified no-logging policy, which shows PureVPN's dedicated to keeping you safe while you enjoy your favorite streams.
How to use your VPN to stream live sports
Once you have chosen your preferred VPN, the next step is to get it set up so you can use it to enjoy live sports streams online. This might sound complicated, but actually the process is quite straightforward.
Here is our step-by-step guide. If you follow this, you can get any VPN up and running in just a few minutes:
Sign up to a recommended VPN by clicking on one of the links on this page and following the simple onscreen instructions on your VPNs website to subscribe.
Download the VPN's app onto your chosen device(s). You should do this from either the official VPN website or your app store.
Open the app and log in to your account using the details given in step one.
Choose a server. You can do this either by clicking the Quick Connect button or by choosing your preferred location from your VPNs server list or location map.
Click connect (if you need to) and wait a few moments until you have established a connection.
That's it. Now you should be able to stream any live sport from any streaming service, anywhere. If you still encounter problems, all you have to do is try a different server. Occasionally any VPN server can have issues but all of our recommended VPNs have lots of servers to choose from and it shouldn't take more than a couple of goes to find one which works.
Why you need a VPN when streaming live sport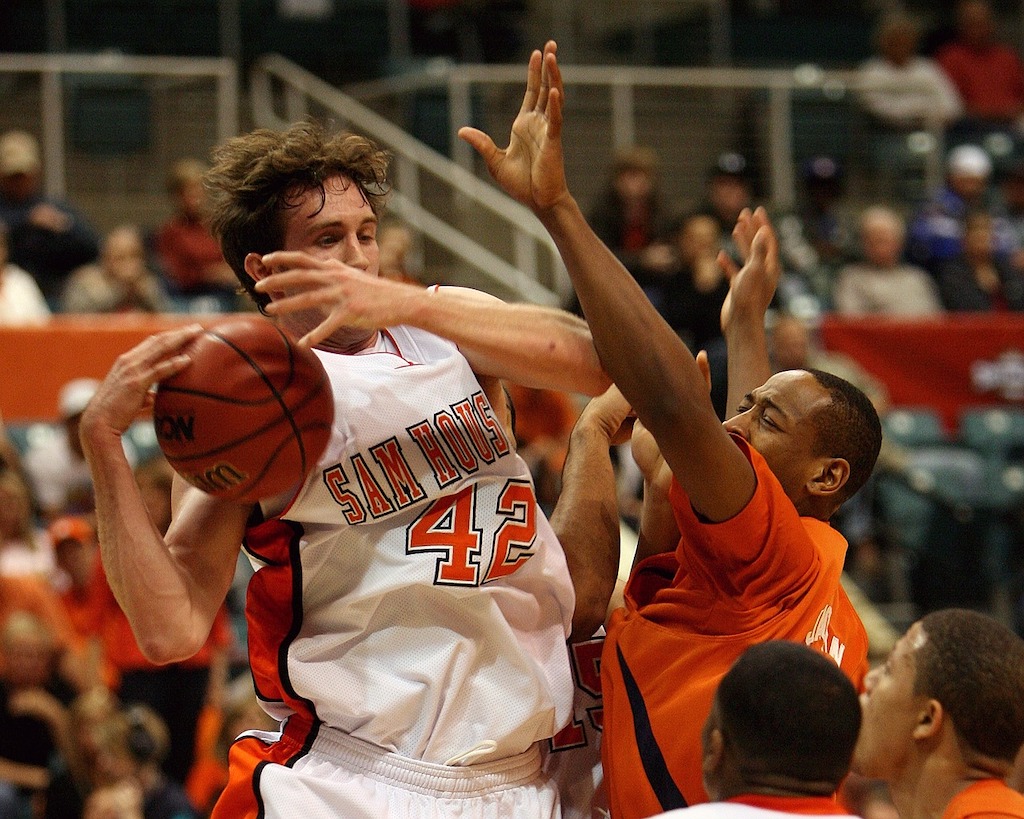 A Virtual Private Network (VPN) is an essential online security and privacy tool which cybersecurity experts strongly recommend Internet goers should be using at all times.
But if that isn't enough to convince you, there are also a number of reasons why those who like to stream online content such as live sports in particular should use them. These include:
Stable connections – Internet connections can be unstable and your ISP can sometimes choose to slow or throttle your connection for a variety of reasons. VPNs remove this risk and help to ensure a stable connection which minimizes the risk of buffering.
Fast speeds – Contrary to popular belief, the best VPNs do not impinge on connections at all. The increased stability they provide can actually improve speeds and make streaming live sports online easier.
Unblocking restricted content – If you are traveling overseas for business or on holiday you might find that your preferred online streaming platform is geo-blocked. With a VPN, these streams can be unblocked by connecting to another country's server, borrowing a local IP address, and sneaking your way into the match.
How to speed up your internet connection even more
All of the VPNs we have recommended in this article offer fast and consistent connection speeds which are ideal for streaming live sport. But it is not VPNs alone which determine how fast your connection is. It can also be affected by all sorts of things from the hardware you are using to your ISP.
If you want to guarantee you are getting the fastest possible connection speeds, there are a few tips and tricks you try to eke out those few extra Mbps. Here are a few that we have always found useful:
Change VPN servers
While all of our recommended VPNs offer speeds that are consistently fast across all their servers, it is inevitable that there will be some small differences from one server to another, depending on the day and traffic load. If your connection feels a little slower than usual, try a different server and you might find it is faster. The closer the server is to your actual connection, the quicker it should be.
Use another encryption protocol
The majority of VPNs will default to the OpenVPN protocol which offers the best balance of speed and encryption. However, most will also offer L2TP/IPSec or PPTP protocols, both of which are a little less secure but usually a little faster. To switch, you generally have to go to the advanced settings but if you aren't sure just check with customer support.
Use a wired internet connection
We all use Wi-Fi these days but it can be far less reliable and quick as a wired connection. If you are experiencing speed issues and want to watch the big game, try using a network cable plugged directly into your router and you should find things improve.
Switch devices
Some devices are better at handling streaming than others. Smartphones and tablets are generally less powerful than a newish laptop, so if speeds are a problem you might want to try a laptop or desktop instead and see if things are better.
Buy a new router
The strength and speed of your connection is all dependent on your router. If you are using an old router, this can hamper connection speeds even if your ISP is giving you the best they have. Try buying a new high-speed router instead. You should see an instant improvement.
Switch ports
Some ISPs throttle traffic from VPNs, deliberately slowing your connection down. A way around this is to switch ports. This can usually be done in the advanced setting area and you can always ask customer support if you are unsure. Some of the most common alternatives to use include TCP 80 and TCP 443, neither of which are usually monitored by ISPs.
Summary
So sports fans, with all this information to hand, there is absolutely no reason why you can't stream all of your favorite devices live on any device and in any country.
In this article, we have explained why VPNs are important for live sports streaming, recommended the best VPNs to use, and give you some tips to maximize your connection speeds. There is now nothing to stop you from enjoying all of your favorite sports live online whenever you want.
Are you an experienced sports streamer? Did you find this article useful? Any tips or tricks we have missed out? We always welcome all comments from readers. Just drop us a line in the comment box below.