If you're on this page, it's because you can't figure out how to unblock Netflix at school. Don't feel bad, this has been made intentionally difficult, but luckily most methods of website blocking don't stand up to the power of a VPN. Today we'll show you how to get started in just a few minutes.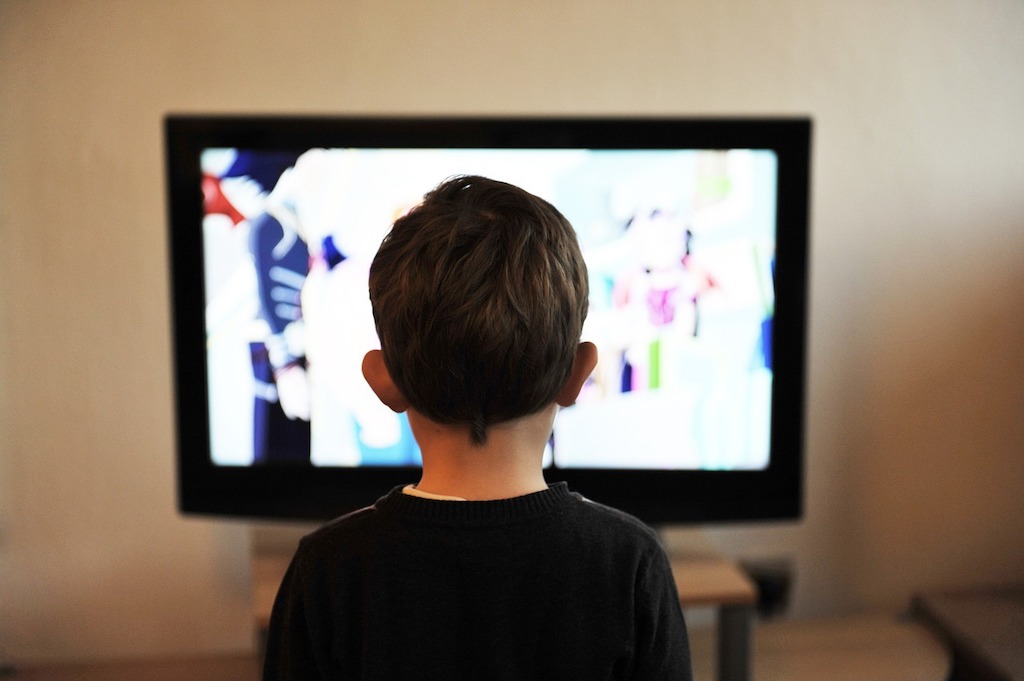 Netflix has totally changed the way we watch TV and movies. It has put all our favorite shows and films in one place and let us watch it whenever we want. But some schools and other institutions don't want us watching it on their networks, even though it is packed full of documentaries and other useful educational resources. As a result, many schools have blocked access to Netflix on their networks.
This is very frustrating for students and staff if they need to access educational content on Netflix or just want to chill out with and enjoy an episode of their favorite show on their lunch break.
Fortunately, there is a way to circumvent school Netflix blocks and still watch content at school even if it is blocked. All you need is a VPN and in this article, we are going to explain exactly how to do it.
Netflix unblocked at school
ExpressVPN – Best VPN to unblock Netflix – Strong security and privacy protections, fast connection speeds, easy-to-use apps for any device, and a 30-day money-back guarantee. Our number one recommendation.
NordVPN – A high-grade VPN at a budget price. A big server network, good speeds, strong encryption, and excellent privacy policies.
Private VPN – Superb privacy protections and encryption, great speeds, and easy-to-use apps.
IPVanish – Established VPN with a big server network, great apps, and 10 simultaneous connections with every account.
Pure VPN – Huge server network, reasonable speeds, good encryption and an independently-verified no logs privacy promise.
How does a VPN help to unblock Netflix in schools?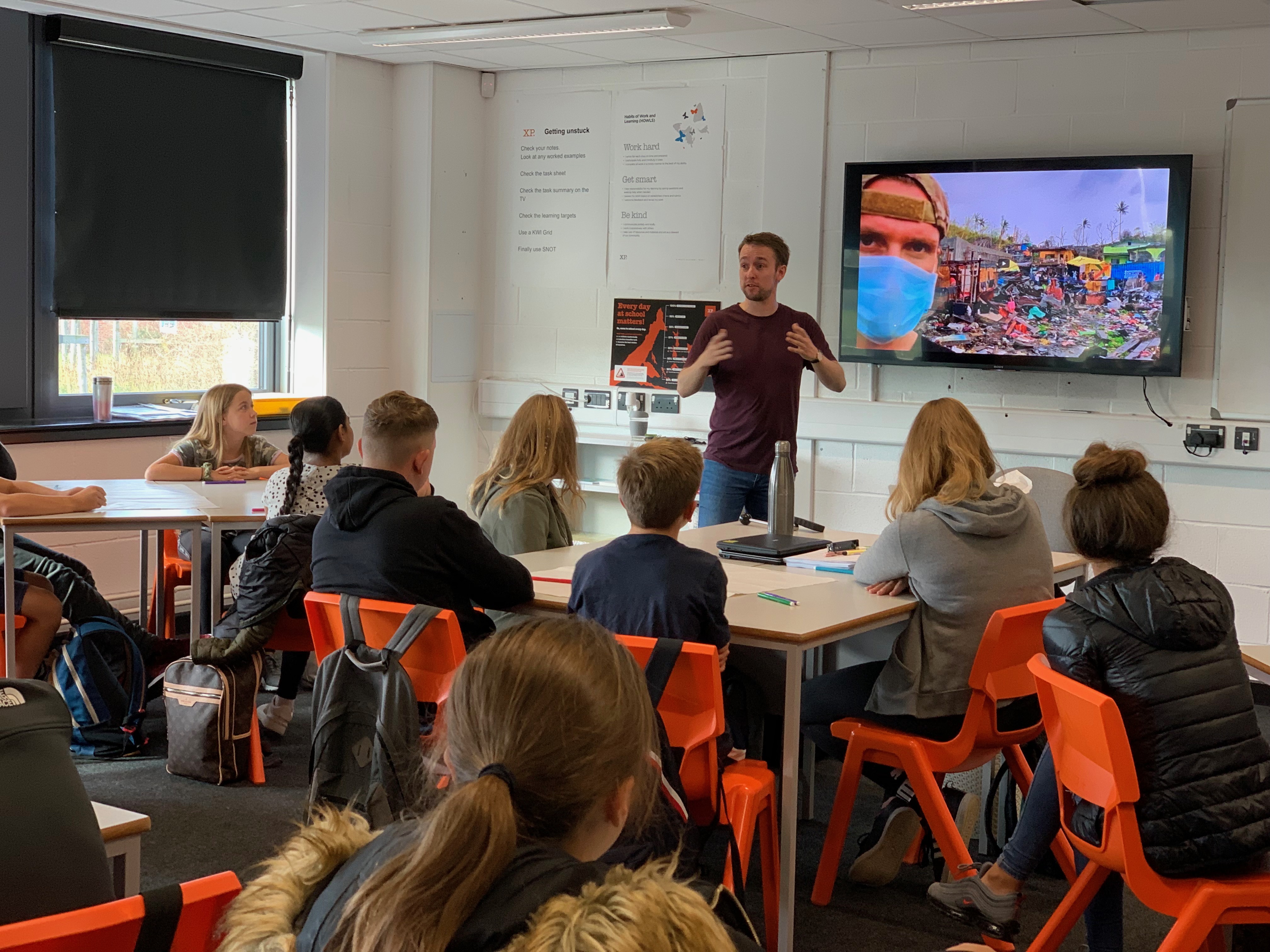 Having chosen your preferred VPN, you might be wondering how it will help you to watch Netflix content in schools. It is actually very simple.
Most schools will have blacklisted the Netflix URL so when you try to visit the site, the school network will refuse to connect and instead show you an error message.
But when you connect to a VPN, two things happen to your internet data. The first is that it is all encrypted. This means that no-one is able to see the content of data passing between your device and any websites you visit, including the network administrators or Internet Service Providers (ISPs) you are using.
Secondly, your data is redirected through an external server before it heads off to the websites you are visiting. When it passes through this server, it is assigned a new IP address. This helps to keep you anonymous online but it also means that your network or ISP cannot see where your data is going after that server. It cannot see which websites you are visiting.
With your data encrypted and the websites you are visiting hidden, there is no way that the school network you are using can see that you are using Netflix. It will therefore not block access for you.
Best VPNs for watching Netflix in school
Now that we've explained how a VPN is able to unblock Netflix, we'll talk about the best providers to help you do so. We've tested every major VPN on the market to see which is best for the job, and our results are in. Here are the top 4 recommended VPNs proven to unblock Netflix in school:
ExpressVPN is our top recommended VPN for unblocking Netflix in schools. Its robust privacy protections and secure 256-bit AES encryption guarantees user safety while its lightning-fast connection speeds mean you can enjoy Netflix shows without having to worry about buffering issues.
ExpressVPN offers a huge server network with more than 3,000 servers in 94 different countries. This means that you can use it to unblock overseas Netflix services if needs be. There is also a superb range of apps, a fantastic 24/7 live chat customer support service and a 30-day money-back guarantee which gives you plenty of time to try ExpressVPN risk-free today.
BEST NETFLIX VPN: ExpressVPN beats your school's Netflix block, bringing smooth streams and high security. Get an exclusive 49% annual discount, plus 3 months free. Try it risk-free with a 30-day money-back guarantee attached.
NordVPN is a premium VPN service that is available at a budget price. It's privacy policies are extremely reliable and as well as high-grade 256-bit AES encryption there is also a wide range of additional security features available for all users.
The NordVPN server network is a big one with 5,100+ servers available in 59 countries around the world. Connection speeds are average but we had no trouble streaming Netflix content even on relatively slow networks in our tests. NordVPN has great user-friendly apps for all devices, allows up to six simultaneous connections, and has a 30-day money-back guarantee.
BEST BUDGET VPN: NordVPN is your cheapest solution for a premium service. Readers get the 3-year plan with a 70% discount at just $3.49 per month. All plans include a 30-day money-back guarantee.
3. Private VPN
Private VPN is a relatively young VPN but it is already making waves. Its encryption is second to none and its policy of giving each user an individual IP address helps it to offer excellent privacy protection too.
Connection speeds are also super-fast too making Private VPN ideal for Netflix users. The Private VPN app is good but not available on all devices yet. Their server network is also modest but covers all the main Netflix markets. You can enjoy six simultaneous connections and a 30-day money-back guarantee with every subscription.
4. PureVPN
PureVPN offers users an enormous server network allowing them to unblock Netflix services from across the world. There are more than 2,000 servers available in more than 140 countries around the world. Many of these are virtual servers, but they are still perfect for unblocking Netflix
PureVPN's connection speeds are not the fastest but in our tests, they were fine for streaming Netflix content. The PureVPN apps are impressive and available on most devices. Their encryption is good and their no user logs guarantee has been independently verified. Pure VPN offers a 31-day money-back guarantee, a day more than most of their rivals.
How do I use a VPN to unblock Netflix in schools?
We have already outlined how a VPN works to unblock Netflix in your school. But all of this happens under the hood without you having to worry about it. All you have to do is choose a VPN and then set it up on your system.
That might sound complicated, but, don't worry. It is extremely easy to get a VPN up and running. All you need to do is follow these five simple steps:
Sign up for a VPN – You can do this by clicking on a link on this page to one of our recommended VPNs and then following the simple on-screen instructions.
Download the VPN app – You can choose to download directly from the VPNs website or thought your devices app store. We don't recommend downloading from anywhere else.
Log in to the app – Open the app on your device and then log into your account using the details provided in step one.
Connect to a VPN server – You can either click the quick/auto connect option (this will connect you to the fastest available server), or you can manually select a server location. This is useful if you want to unblock Netflix from another country.
Stream Netflix content – Now all you have to do is visit the Netflix website and you can watch whatever you want.
If you find that Netflix isn't working, all you have to do is try a different server. Alternatively, contact your VPNs customer support team and they will tell you which servers can still work with Netflix.
Why is my school blocking Netflix?
Schools and other such institutions often have a very narrow impression of what Netflix and other streaming services like Amazon Prime and Hulu are. It is assumed that they are purely entertainment services and that if students are accessing them while at school, they are likely to be skiving off or not concentrating on their studies.
Such an attitude does Netflix a huge disservice. Sure, there is a lot of entertainment content on there, but there are also hundreds of documentaries and other educational shows on science, history, and the natural world. Many of these are useful resources for students. But if a school decides to block Netflix, they are all inaccessible.
The method most schools will use to block Netflix is very simple. They will blacklist the websites URL, which means that if you try and visit the site on the school network, you will receive an error message saying the site is unavailable.
It is easy for them to put such a block in place. But it is also very easy for you to get around it. To do this, you will need access to a VPN.
Hasn't Netflix banned VPNs?
You may have read elsewhere that Netflix doesn't allow VPN users to access its service. It is certainly true that Netflix tries to block VPN users in an attempt to stop people from accessing overseas Netflix services.
But so far, their efforts have only had a limited effect. Netflix can only really stop VPNs by identifying and then blocking the IP Addresses used by those VPNs. But it is quite easy for VPNs to either change IP Addresses or mask them.
Those VPNs that choose to take on the Netflix ban have found it relatively easy to continue to access Netflix. All of our recommended VPNs can unblock Netflix on at least some of their servers.
Is it legal to use a VPN?
Yes, it is 100% legal to use a VPN in the majority of countries around the world. Only a handful of authoritarian regimes like China and Iran have made VPN use illegal.
However, using a VPN is against the Netflix terms of service. If they discover that you are using a VPN, they could suspend or even cancel your account. We are unaware of any instances where they have taken such steps. This is largely because it is very difficult for them to identify VPN users. But we cannot discount the possibility completely.
Using a VPN may also be against the regulations of your school or academic institution. Again, identifying VPN use is not easy. But we would still advise you to make yourself aware of the potential consequences of breaking these regulations before deciding whether or not to use a VPN in this way.
Summary
A lot of schools choose to block access to Netflix which is very frustrating if you need to access content for academic reasons, or just want to relax with your favorite show over lunch.
Fortunately, it is easy to get around such a ban with a VPN. In this article, we have explained how to do this and also identified the top 5 VPNs for the job. ExpressVPN is our number one recommendation.
Have you used a VPN to unblock Netflix in your school? Have you got any extra tips for our readers? If so, drop us a line in the comment box below.