If you've recently been barred from Omegle, you may wonder how long bans typically last. We'll answer that question today, plus show you how to cut your sentence and immediately unblock Omegle with a VPN.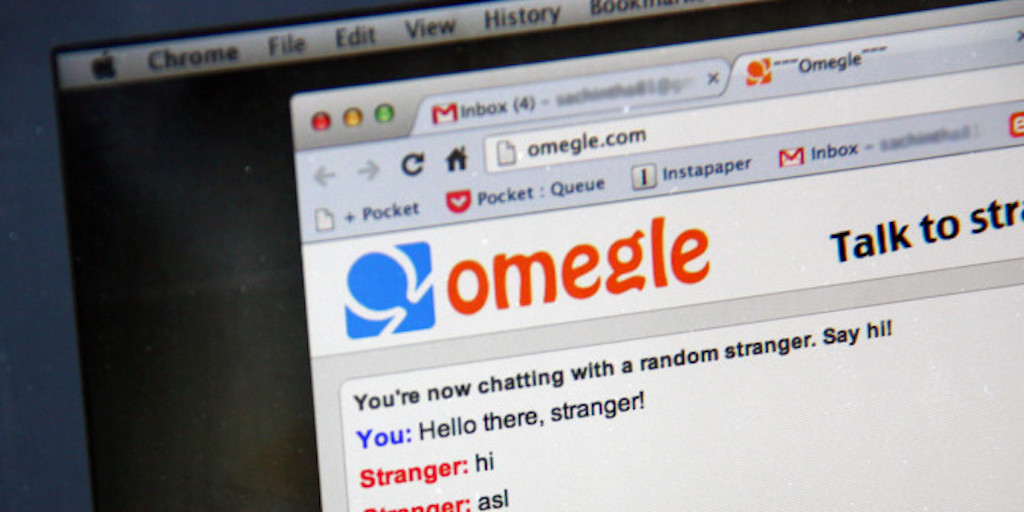 Omegle is one of those weirdly compulsive websites that shouldn't really work but does. It pairs users up with random strangers and allows you to strike up a conversation either through text chats or video calls.
This may not appeal to everyone but it can lead to some fascinating, hilarious, and downright bizarre conversations. Most users will admit that every chat teaches them something, either about themselves or humanity in general.
Connecting with strangers is not totally risk-free so it is understandable that Omegle enforces some pretty strict rules about content and behavior online. This includes auto-blocking software which blocks any user who breaks these rules automatically.
This software can sometimes be a little bit too sensitive though and many users have complained about being banned from Omegle for no obvious reason. It can be really frustrating. But fortunately, there is a way to get around this type of ban. You will need a VPN to do it and, in this article, we are going to tell you exactly what you need to know.
Best VPNs for Omegle
ExpressVPN – Best VPN for Omegle – Great speeds, strong security and privacy protections, easy-to-use apps, and a 30-day money-back guarantee. Our number one recommendation,
NordVPN – Big server network, decent speeds, and low prices.
IPVanish – Robust VPN with a huge server network and apps for any device.
PrivateVPN – Fantastic speeds, strong privacy protections, and well-designed apps.
PureVPN – Huge server network, good speeds, decent encryption and a no logs guarantee.
How long does an Omegle ban last?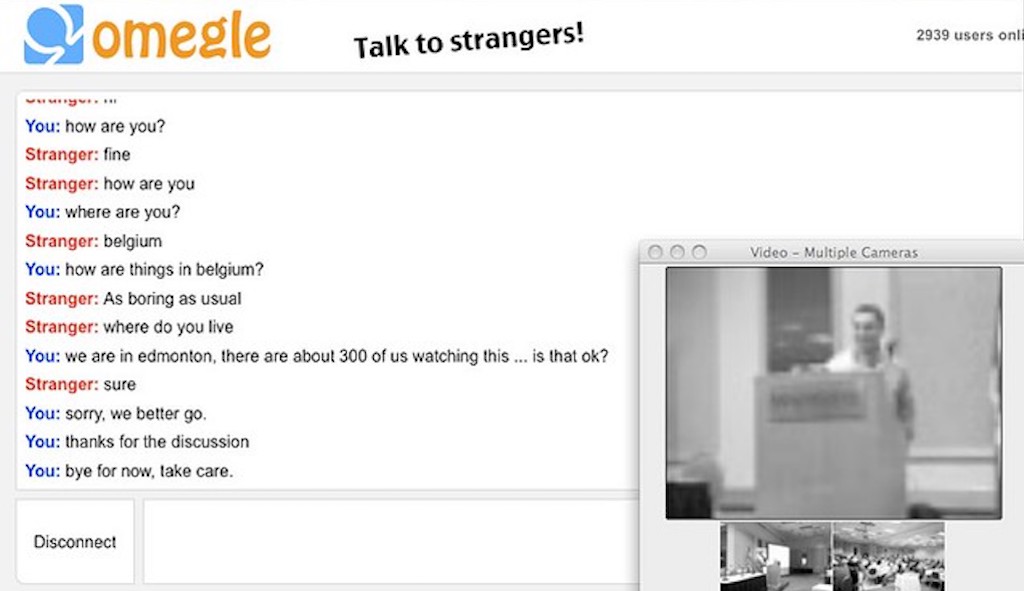 The length of your ban from Omegle depends on the reason why they have decided to ban you. Minor infractions can result in a one-week ban. But if the site decides you are guilty of a more serious breach of their terms of service, you could be banned for as long as 120 days.
If you are banned from Omegle on multiple occasions or commit an offense they deem to be very severe, Omegle does also reserve the right to ban you permanently from the site.
Even in the event of a permanent ban, there is no option to launch an appeal.
Why have you been banned from Omegle?
Many people who find themselves banned from Omegle genuinely have no idea why. It is an automatic process so trying to find out can be a fruitless exercise. The most information you are likely to get is that you have breached the site's terms and conditions.
It is pretty easy to do this. The Omegle terms of service are long and complicated. The site is, understandably, trying to protect itself from any recourse that results from bad user behavior online. If you have been banned on Omegle, it is likely to be for one of the following reasons:
Terms of service breach
Anything you have done in a chat which breaches their terms of service can lead to a ban. This is a long list but includes some obvious things like no nudity, no sexual harassment, and no threatening behavior. But it also includes a number of less obvious things such as no playing music as this might breach copyright laws. As a result, users can be banned for having music playing in the background of a video chat.
Reported by another user
If another user is unhappy with your behavior, they can report you to Omegle and this can lead to a ban. Some spiteful users may report you just because you didn't get on or disagreed about something. If Omegle decides to ban you on the basis of a complaint, you have no way of giving your side of the story.
Unstable internet
If you have a slow internet connection that causes you to regularly drop out of Omegle chats, the site might take this as evidence that you are a bot of some kind and so ban you for this reason.
The process of banning users for breaching these terms of service is automatic and the algorithms used by Omegle are highly sensitive. This means that even an innocuous comment or behavior can lead to a ban.
It is not unusual for totally innocent users to find themselves banned either. The problem is that Omegle offers no way to appeal a ban.
How does Omegle ban users?
The way Omegle bans users is quite simple. It identifies the IP Address a user is connecting from and blocks it from accessing their service, either temporarily or permanently.
Your IP Address is a unique code linked to your internet connection. If your IP Address is blocked, there is no way you can use that internet connection to access Omegle.
However, there is also a simple way to circumvent this ban. If you can change your IP Address, Omegle cannot see where you are connecting from. And as long as your new IP Address isn't blocked too, you will be able to access Omegle again.
Changing your IP Address might sound terribly complicated, but it isn't. All you need to do it is a VPN. If you want to know how, keep on reading. For the first step, we are going to reveal which VPNs are best for unblocking Omegle.
Best VPNs for Omegle 
We have tested all the top VPNs to see which are the most effective at unblocking Omegle. The results are in and here is the rundown the 5 best VPNs for bypassing an Omegle ban:
ExpressVPN is the perfect VPN for Omegle users. It has a huge server network with more than 3,000 servers in 94 different countries. This equates to thousands of IP Addresses making it easy to circumvent an Omegle ban. The ExpressVPN apps are well-designed and available on almost every app.
Their high-grade 256-bit AES encryption and no user logs guarantee are perfect for Omegle users too, completely covering your tracks by obscuring your IP address and data stream. Connection speeds are super-fast too which is ideal for video-chats and avoiding the risk of dropped connections leading to a ban. There is also terrific 24/7 live chat customer support in case you ever need help tweaking your settings.
BEST OMEGLE VPN: ExpressVPN's powerful server network makes short work of Omegle bans. Get an exclusive 49% annual discount, plus 3 months free. Try it risk-free with a 30-day money-back guarantee.
NordVPN offers a high-quality VPN service at budget prices. Its server network is a huge one with 5,100+ servers available in 59 global locations. This means there are no shortage of new IP Addresses available to get around an Omegle ban. Not satisfied? Try one of NordVPN's obfuscated servers, fire up your multi-hop encryption, or tweak your encryption protocols to bust through bans and censorship alike as a hot Swiss Army knife through butter.
Connection speeds with NordVPN are mixed but more than fast enough for Omegle users. Their apps are great and available on most devices. Encryption is robust and there is also a great no user logs guarantee. With NordVPN, you get 6 simultaneous connections with every subscription and they too offer a 30-day money-back guarantee.
BEST BUDGET VPN: NordVPN is your cheapest solution for a premium service. Readers get the 3-year plan with a 70% discount at just $3.49 per month. All plans include a 30-day money-back guarantee.
3. IPVanish
IPVanish is an established VPN with a great track record and a sizable server network. They have more than 1,300 servers in 75+ locations worldwide and in excess of 40,000 different IP address for Omegle users to choose from.
The encryption and no user logs guarantee offered by IPVanish is sound and their connection speeds are extremely good – more than sufficient for video chats on Omegle. You can enjoy up to 10 simultaneous connections with every subscription and there is also a 30-day money-back guarantee available too.
4. Private VPN
Private VPN is a rising star in the VPN world. It doesn't have a huge server network, with just 150 servers in 60 different locations. That said, they have the ability to offer static IP addresses, which help you slither around shared IP blacklists which more and more sites are employing to block VPNs. Needless to say, this will make short work of your Omegle ban.
Private VPN also has 256-bit encryption, strong privacy protections, and a great app, although it isn't available as widely as some of its competitions. You can also enjoy six simultaneous connections with every account and benefit from a 30-day money-back guarantee.
5. PureVPN
PureVPN is a simple and well-designed VPN which offers one of the largest server networks around. They have more than 2,000 servers in more than 140 countries and while many of them are virtual servers, they still offer thousands of IP Addresses for Omegle users to choose from.
PureVPN apps are available for many devices and their no logs privacy claims are backed up by an independent audit. Their connection speeds are good and just to trump their rivals, they offer a 31-day money-back guarantee.
How to use a VPN to get unbanned from Omegle
These are the best VPNs for circumventing an Omegle ban, but what exactly do you need to do to access the site again?
It's actually extremely easy. All VPNs work slightly differently, but for each of our recommended VPN providers, all you need to do is follow these few simple steps:
Sign up for a VPN by clicking one of the links on this page.
Download the VPN onto your device from either your app store or the official VPN website.
Open the app and sign in to your account.
Connect to your VPN. It doesn't matter which country you connect to (so long as Omegle is not being blocked by that country's censors). Most VPNs offer a one-click connect feature which is the simplest and quickest way to do it.
Open Omegle and start chatting again.
If you still find that Omegle is inaccessible, the most likely reason is that another user of your VPN has got that IP Address banned too. Just try another server and then open Omegle again. It shouldn't take you more than one or two tries before you find a server that works.
A cautionary note
Omegle often bans users for good reason and we do not suggest using VPNs as a workaround to routinely and deliberately breach their terms of service. We would certainly not condone hostile, explicit, or inappropriate behavior on Omegle.
Unfortunately, the automatic blocking software used by Omegle is a bit overzealous and too often people are being blocked without good reason. In those instances, a VPN workaround is a good solution to get back on Omegle quickly. 
Summary
Omegle is great fun but its automatic blocking algorithms can be very annoying. Fortunately, it is possible to circumvent a ban from Omegle using a VPN.
In this article, we have explained exactly how to do this and also revealed the results of our exclusive tests to find the best VPN for the job.
Have you been banned from Omegle? Did you use a VPN to get around it? How did it work for you? Tell us about your experiences by leaving a comment below.