If you're looking for a foolproof way to unblock Minecraft at school or work, today's guide is for you. We'll show you how to use a VPN to access blocked websites, plus make a few recommendations on the best providers to help you do so in just a few minutes.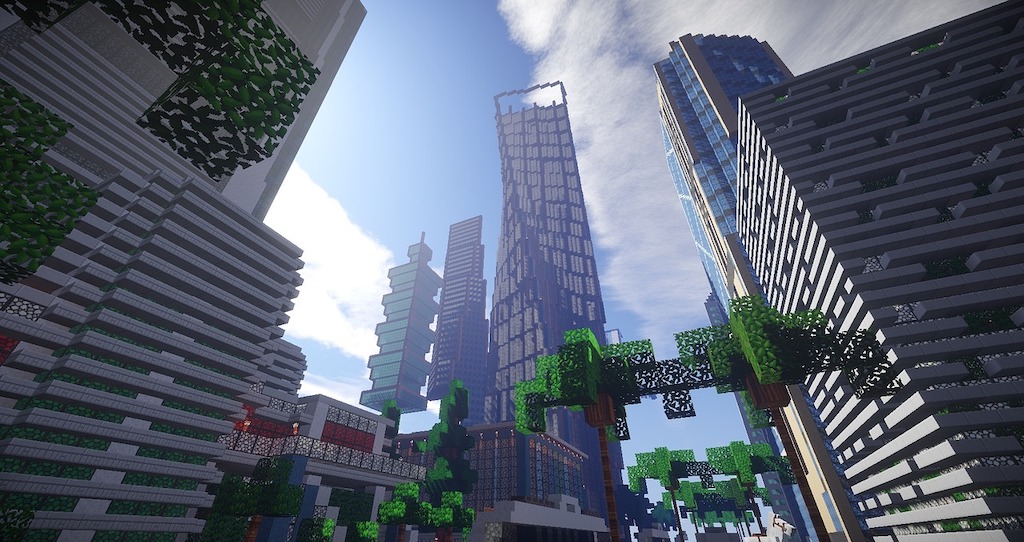 Minecraft is the second highest-selling video game in the world and for good reason. It is a hugely addictive and fun game that allows you to delve deep into your own creativity and sense of exploration.
But not everyone wants you to play it on their time, leading a lot of schools and workplaces to outright block access to Minecraft on their networks. For fans who want to play in their lunch breaks or other quiet moments, this is very frustrating.
Fortunately, it is quite easy to get around these bans and play Minecraft whenever and wherever you like. All you need is a VPN and in this article, we are going to tell you everything you need to know to unblock Minecraft in school, at work, or anywhere else.
Best VPNs for unblocking Minecraft
ExpressVPN – Best VPN for Minecraft – Fast connection speeds, robust security and privacy protections, easy-to-use apps for any device, and a 30-day money-back guarantee. Our number one recommendation.
NordVPN – Premium VPN at a budget price. A big server network, decent speeds, and strong encryption
IPVanish – Established VPN with loads of server locations, great apps, and 10 connections with every account.
Private VPN – Fantastic speeds, strong privacy protections, and well-designed apps.
Pure VPN – Massive server network, decent speeds, good encryption and an independently-verified no logs guarantee.
Why is Minecraft being blocked?
Before choosing a VPN to unblock Minecraft, it is important to determine exactly what the problem is and why Minecraft is being blocked.
There are three common issues that Minecraft users have reported to us. They are:
Unable to download Minecraft: Downloading Minecraft is usually easy as it can be found in all the main app stores. But some networks may block access to these app stores. If that is the case, you can also download the app from the official Minecraft website or connect to a VPN to circumvent the block.
Can't access the Minecraft website: If you can't access the official Minecraft website, the most likely reason is that your network is blocking the site. There are a few ways to get around this but connecting to a VPN is by far the simplest.
Can't connect to Minecraft servers: If your version of Minecraft cannot connect to its servers, the most likely reason is that your network is preventing Minecraft from accessing the internet. Again, a VPN is by far the easiest way to get around this problem.
How does a VPN unblock Minecraft?
Using a VPN to unblock Minecraft might seem quite complicated. But actually, the way the process works is extremely easy.
If your school or work network is blocking access to Minecraft, it is doing so be looking at your internet traffic and refusing to connect you to the Minecraft website or servers when you request to do so.
But when you connect to a VPN, it is unable to do that. This is because a VPN encrypts all of your internet data. This means it is encoded and your Internet Service Provider (ISP) or network provider is unable to see the contents of your data.
A VPN then redirects all of your data through an external server which changes the IP Address attached to that data. One of the consequences of this action is that once your data hits the VPN server, your ISP or network provider is unable to see where it goes next.
If your school or work network cannot see the content of your internet data or where it is going, it has no reason to stop it connecting. Therefore, when connected to a VPN, it is possible to unblock Minecraft without that network knowing what you are doing.
Best VPNs for Minecraft
Before we explain how a VPN is able to unblock Minecraft, we have been testing all of the best VPNs to see which is best for the job. Our results have now been compiled and this is our recommended top 5 VPNs to unblock Minecraft:
ExpressVPN is the ideal VPN for unblocking Minecraft and has everything you need to play the game in school or at work. ExpressVPN offers easy-to-use apps for every device. It's connection speeds are super-fast thanks to its use of 256-bit AES encryption over OpenVPN, and with a huge network of more than 3,000 servers in 94 different countries, it is easy to get a new IP address and unblock Minecraft.
Perhaps most importantly, the ExpressVPN encryption is extremely robust and being based in the British Virgin Islands, they are able to offer excellent privacy protections free from government meddling, including a rock-solid no user logs guarantee. There is also a terrific 24/7 live chat customer support and a 30-day money-back guarantee which means you can try ExpressVPN risk-free today.
BEST MINECRAFT VPN: ExpressVPN has the speeds and network you need to unblock Minecraft anywhere. Get an exclusive 49% annual discount, plus 3 months free. Try it risk-free with a 30-day money-back guarantee attached.
NordVPN offers Minecraft users a top-quality VPN service at a budget price. It has a server network with 5,100+ servers available in 59 global locations giving plenty of opportunities to circumvent any block. NordVPN connection speeds are mixed but more than fast enough for Minecraft players.
There is a great range of user-friendly apps, a no user logs promise, and unbreakable 256-bit AES encryption with plenty of extra security features including a kill switch to play with too. NordVPN also allows 6 simultaneous connections with every subscription and has a 30-day money-back guarantee.
BEST BUDGET VPN: NordVPN is your cheapest solution for a premium service. Readers get the 3-year plan with a 70% discount at just $3.49 per month. All plans include a 30-day money-back guarantee.
3. IPVanish
IPVanish is a well-established VPN which also does everything you need to unblock Minecraft. Their server network numbers more than 1,300 servers in 75+ locations which is one of the biggest around. Speeds are also good and very consistent making them a great bet for games like Minecraft
The encryption and privacy protection offered by IPVanish is robust and include a no user logs guarantee. They allow up to 10 simultaneous connections with every subscription making them a great bet if you want to share a subscription with friends and family. There is also a 7-day money-back guarantee available.
4. Private VPN
Private VPN is a relative newcomer to the market but it is already impressing. Its server network is not the biggest, with just 150 servers in 60 locations. But they do offer static IP address, which makes it quite easy to bypass most VPN bans that target shared IP addresses.
Private VPN offers all users high-grade 256-bit encryption, a watertight no user logs promise, and a really well-designed and user-friendly app. This isn't available on as many devices as some of their competitors though. You get six simultaneous connections with every account and there is also a 30-day money-back guarantee.
5. PureVPN
PureVPN has the widest server network of any provider on this list. There are more than 2,000 servers available in over 140 countries around the world and while many of them are virtual servers, you can spoof your IP to appear just about anywhere you want.
Connection speeds with PureVPN are not super-fast but should be more than sufficient for playing Minecraft on most networks. Their apps are good and available on most devices. The 256-bit AES encryption is sound and their no user logs guarantee has been independently verified. Just to get one over on their competitors, Pure VPN offers a 31-day money-back guarantee.
How to use a VPN to unblock Minecraft at school or in work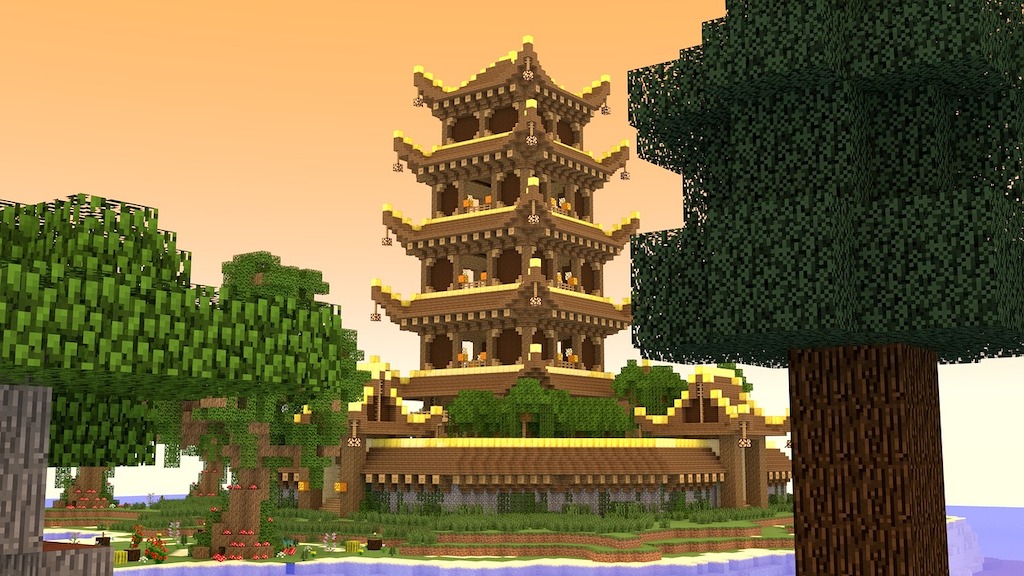 That's how the technology works, but all of this goes on in the background and isn't something you have to worry about. As a Minecraft player, all you have to do is get a VPN set up and running on your device.
This might sound tricky but it's actually really simple. All you have to do is follow these simple steps:
Sign up for a VPN by clicking on the links to one of our recommended VPNs
Download the VPN app onto your device either from your app store or the official VPN website.
Open the app and log in to your account.
Connect to a VPN server either by clicking the Quick Connect button or manually selecting a server.
Open Minecraft and play the game as usual.
If you find that Minecraft still won't open, the simplest thing to do is click on another VPN server and try again. In our tests, none of the recommended VPNs took more than a couple of tries to get Minecraft unblocked.
How to download Minecraft at school or work
Some networks may choose to block the downloading of Minecraft in an attempt to stop people playing the game. If you find you are unable to download the game, there are a few different options available to you:
Download with a VPN
This may or may not work depending on how your network is blocking downloads. We are aware of several cases where a VPN has helped users download Minecraft when it was otherwise blocked.
Download from MCVersions
MCVersions.net is a really useful website which collates all the different versions of Minecraft that have been released by developer Mojang. You can download these versions directly from the developer but you may need to have downloaded the game before and have your Mojang log-in details to hand.
Using HTTPS
Some simple network blocks will just have banned downloads from the http://minecraft.net domain. But they also have an https version of the site. Try adding that s to the URL and see if things work this time.
Bring your own version of Minecraft
Another option is to bring your own copy of Minecraft into school or work on a portable storage device. It's quite straightforward to do:
Install Minecraft on your home device. Run the game to make sure it has all downloaded properly.
Keep a copy of the minecraft.exe file for later use.
Access the Minecraft installation folder. Windows users will find this at: C:\Users\<Your-User-Name>\AppData\Roaming\.minecraftMac users should look under: /Users/<Your-User-Name>/Library/Application Support/Minecraft
Copy this entire folder onto a USB drive or SD card.
Copy the minecraft.exe file onto the same device.
In your school or office, find the same file location on your device.
Windows users should copy .minecraft to the \AppData\Roaming directory, Mac users to the /Library/Application Support
Drag the Minecraft.exe file from your storage device to the new computer.
Open Minecraft and start enjoying the game.
Download Minecraft using the Tor Browser
Another option is to try downloading Minecraft using the Tor Browser. Tor lets you browse the web anonymously and handles your data in a similar way to a VPN. Most people use Tor via the Tor Browser.
This can be downloaded onto your computer like a regular web browser and then used in the same way. But because your data is encrypted and masked, it should be able to unblock Minecraft and any other inaccessible content.
Play Minecraft on your mobile device
If all else fails, you can always resort to playing Minecraft on your own smartphone or tablet. Minecraft: Pocket Edition is a mobile-friendly version of the game that can be downloaded onto any iOS or Android device. It is very user-friendly and has almost all the features of the desktop version.
You can download Microsoft: Pocket Edition at home and play using your 4G or 5G data if you so wish. But another option is to download a VPN onto your mobile device. With a VPN connected, you will be able to use your school or work Wi-Fi to play the game, whether they have banned it or not.
Summary
It is hugely frustrating when your school or work stop from enjoying a game of Minecraft on your lunch break. But fortunately, there is a simple way to get around these blocks. With a VPN, it is possible to fool your school or work network into letting you play Minecraft wherever you want.
Our research has identified the top 5 VPNs for unblocking Minecraft with ExpressVPN being our number one recommendation.
Have you used a VPN to unblock Minecraft? Do you have any other tips for Minecraft players out there? Why not share your thoughts and experiences in the comment box below.