In this article, your search for the best VPN for YouTube TV comes to an end. We'll show you how to access your favorite streams outside the USA and Canada, plus recommend a few of the top VPN providers to make it happen.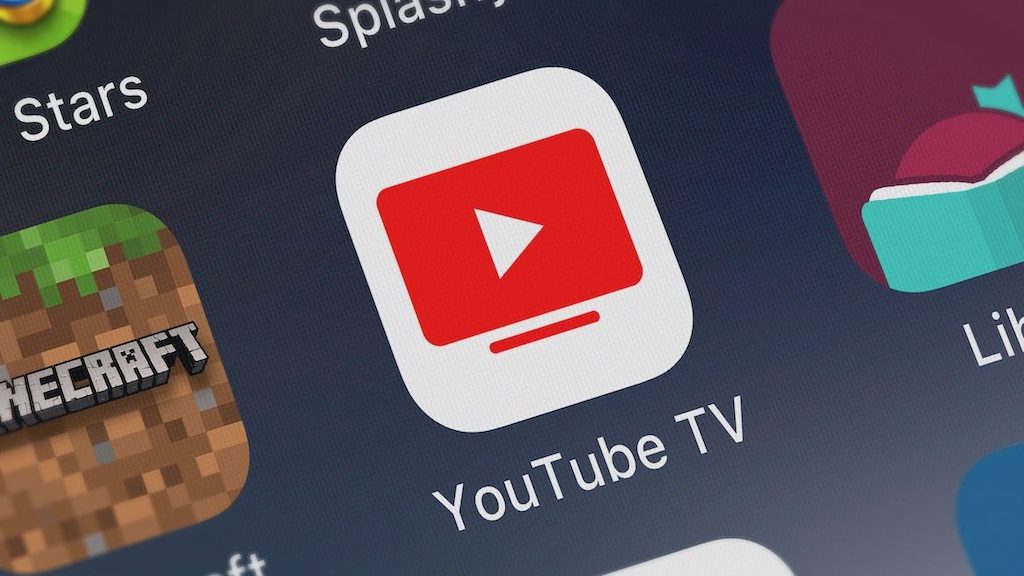 YouTube TV is YouTube's foray into the subscription-based live streaming market. The service offers more than 60 US and Canadian TV networks which include everything from entertainment, local and regional news, and local sports coverage.
It's a terrific service but there is one drawback: YouTube TV is only available to internet users in the USA and Canada. If you live elsewhere or traveling abroad for business or pleasure will not be able to stream YouTube TV. Instead, you will see a message saying "Sorry, but YouTube TV is not available in your area just yet."
But there is a way to unblock YouTube TV around the world. You will need a Virtual Private Network, or VPN to do this and in this article, we are going to tell you everything you need to know as well as recommended the top 5 VPNs to use with YouTube TV.
In short:
ExpressVPN – Best VPN to unblock YouTube TV – Massive server network, super-fast connection speeds and strong security and privacy protections. With easy-to-use apps for any device and a 30-day money-back guarantee, ExpressVPN is our number one recommendation.
NordVPN – A big server network, fast speeds, excellent encryption and security features. All at a budget price.
IPVanish – Established VPN with a sizable server network, terrific lightweight apps, and 10 simultaneous connections with every subscription.
Private VPN – Top-notch privacy protections and encryption, lightning-fast speeds, and easy-to-use apps.
Pure VPN – Massive server network, decent speeds, solid encryption and an independently-verified no logs privacy policy.
How to choose a great VPN
Above, you will see our pick of the top 5 VPNs to use to unblock YouTube TV around the world. But you might be wondering how we have reduced the hundreds of VPNs on the market down to just five.
The simple answer is a series of tests that took place in different locations around the world to see which VPNs were best at unblocking and streaming YouTube TV. We went into these tests with an open mind but it quickly became clear that there were a number of key criteria that were essential if a VPN was to do the job well.
In the interests of transparency, the criteria upon which our top 5 recommendations have been based are:
Can unblock YouTube TV – Not every VPN we tested was able to unblock YouTube TV outside the USA and Canada. Obviously, we have only chosen VPNs that can.
Fast connection speeds – There is no point unblocking a streaming service if you can't then watch the shows on it due to buffering. Some VPNs can slow connection speeds down and make streaming impossible. All of our recommendations offer super-fast connections and have no trouble streaming YouTube TV.
Big server network – The more server locations a VPN offers, the more places you can unblock YouTube TV in. All of our recommended VPNs operate massive server networks in countries worldwide.
Device compatibility – People stream TV shows on all sorts of different devices these days. That means VPNs need to work on these devices too and our recommendations all offer dedicated apps for all major devices.
No usage restrictions – Some VPNs restrict the amount of data you can use which is no good for streaming. Every VPN on our list offers unrestricted use of their entire network.
No user logs guarantee – Privacy is important when unblocking YouTube TV but privacy protections can vary wildly between VPNs. All the recommended VPNs on this list guarantee that no critical user logs are ever kept.
Best VPNs to unblock YouTube TV
With those key criteria in mind, let's take a closer look at our top 5 recommended VPNs for unblocking YouTube TV around the world.
ExpressVPN is our number one recommendation for unblocking YouTube TV. They offer the fastest connection speeds of any VPN we tested which is able to stream everything on YouTube TV. Their server network is a huge one with more than 3,000 servers in 94 different countries and their easy-to-use apps are available on just about any device you can think of.
There are absolutely no restrictions on how much data you can use with ExpressVPN which means you can stream as much as you want. Encryption is of unbreakable 256-bit AES cryptography, and there is a no user logs guarantee. If you encounter any problems, they have a superb 24/7 customer support network. There is also a 30-day money-back guarantee too.
BEST FOR YOUTUBE TV: ExpressVPN unblocks buffer-free YouTube TV streams anywhere with its blazing fast network. Get an exclusive 49% annual discount, plus 3 months free. Try it risk-free with a 30-day money-back guarantee attached.
NordVPN offers a premium VPN service at a budget price. They have one of our favorite apps which is both user-friendly, well designed, and compatible with most devices. Their server network is another big one with 5,100+ servers available in 59 countries around the world, offering more than enough speed and stability for HD streaming.
With NordVPN, you get six simultaneous with every subscription as well as a friendly and helpful customer support staff. There are no restrictions on how much data you can use, military-grade 256-bit AES encryption, and a no user logs pledge you can trust. All this comes with a 30-day money-back guarantee too. Terrific value for money.
BEST BUDGET VPN: NordVPN is your cheapest solution for a premium service. Readers get the 3-year plan with a 70% discount at just $3.49 per month. All plans include a 30-day money-back guarantee.
3. IPVanish
IPVanish is a long-standing provider, and remains a solid and impressive VPN. For YouTube TV subscribers, it ticks all the boxes thanks to unbreakable 256-bit AES encryption, its intuitive apps which are compatible with all major operating systems, and huge server network with more than 1,300 servers in 75+ locations.
IPVanish offers impressive connection speeds which will allow you to stream anything without lag or buffering. There are no restrictions on the amount of data you can use either while there is also a well-regarded no user logs policy and strong encryption too. A bonus is the ten simultaneous connections available with every subscription. The money-back guarantee is only for seven days but this should be long enough to see if they are the right VPN for you.
4. PrivateVPN
One of PrivateVPN's main draws is its ability to give users static IP addresses in addition to the standard shared IPs most VPNs use. This helps with unblocking streaming services and protecting privacy. Their connection speeds were also impressively fast, despite them offering some of the most robust encryption of any provider we tested and a no user logs promise.
The PrivateVPN server network is not the biggest but they do offer more than 150 servers in 60+ countries including all the major markets. The PrivateVPN app is excellent. But while it is compatible with all Android and iOS devices as well as Mac OS and Windows desktops, it doesn't offer the range of compatibility of some others. You can, however, enjoy six simultaneous connections and a 30-day money-back guarantee with every subscription.
5. PureVPN
PureVPN offers one of the biggest server networks of any VPN. They have more than 2,000 servers available in more than 140 countries around the world. Many of these are virtual servers, but for unblocking streaming services like YouTube TV this isn't a problem.
The PureVPN connection speeds are not the fastest (perhaps because of those virtual servers). But for streaming on YouTube TV, we never encountered any buffering issues. They have no usage restrictions, decent apps, and an independently-verified no user logs guarantee. Their money-back guarantee is for 31 days, just one more than most of their competitors.
How to use your VPN to unblock YouTube TV streams anywhere in the world
Once you have chosen your VPN, the next thing you will want to know is how to get things set up so you can enjoy YouTube TV overseas. It is actually a lot easier to do this than you might think.
To get everything set up properly, all you need to do is follow these few simple steps:
Sign up for your preferred VPN by choosing from our recommended link, clicking on the link, and then following the simple onscreen instructions.
Download the VPN app onto your device. You can either do this from the official VPN website or through your app store.
Open the VPN app and sign in using the account details you were given in step one.
Connect to a VPN server located in either the USA or Canada.
Open YouTube TV, log into your account and start watching your favorite shows.
If you do encounter any problems and find that YouTube TV cannot open, the best thing to do is to try a different server. In our tests, it never took more than a couple of attempts to find one which worked. If you still have problems, you will need to contact their customer support team for more detailed advice.
Is it legal to use a VPN to bypass geoblocks?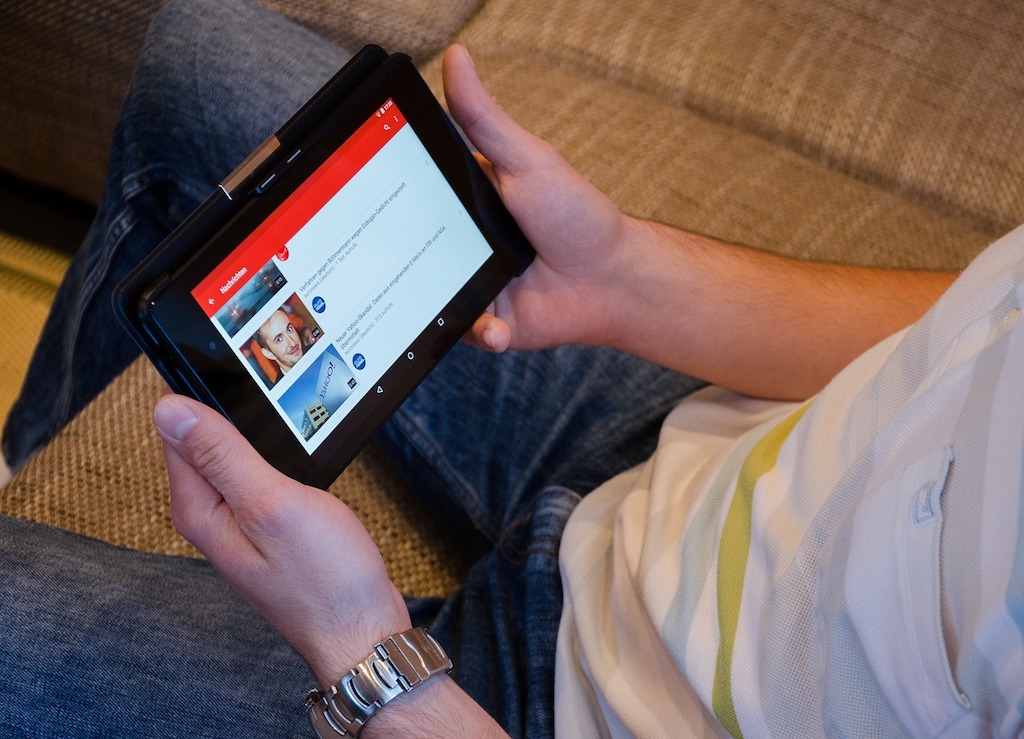 Yes. Using a VPN is completely legal in all but a few authoritarian regimes around the world. If you are in a place like China, Russia, or Iran, you should always take precautions when using a VPN. If you are anywhere else, you're good to go.
But using a VPN with YouTube TV is in breach of their terms of service. In theory, this means that if YouTube TV discover you are streaming from overseas with a VPN, you could find your account is suspended or even shut down.
We are not aware of any examples of this happening. All of our recommended VPNs include robust privacy protections which means it is almost impossible for YouTube TV to find out that you are using a VPN, even if they are actively looking.
Can I use a free VPN to unblock YouTube TV from abroad?
We would certainly not recommend using a free VPN for unblocking YouTube TV. There are a number of very good reasons for this.
Firstly, free VPNs often have usage limitations which make them useless for streaming content online. They also have very limited server networks which means they may well not be able to unblock YouTube TV at all.
Then there is the risk that free VPNs pose to all users. Running a VPN is not cheap and these providers have to cover their costs somehow. Many do this by compromising your privacy and selling information about your internet usage to third parties.
Others bundle their VPN app together with malware and other malicious software that can cause considerable harm to your device. And privacy-conscious users should be aware that the majority of free VPNs have a connection with China and it is quite likely that your internet habits are being logged by the Chinese state.
Can I sign up for YouTube TV from abroad?
If you are already abroad and want to sign up and watch YouTube TV where you are, this is possible. However, unless you have a US credit card, you will have to find another method of payment.
There are a couple of options available to you. The first is PayPal. YouTube TV does not check that you have a US PayPal account so you can use any account to subscribe.
Another is a Google Play gift card. If you log into the same Google Play account you used to sign up for YouTube TV, your subscription price should be deducted from your balance rather than taken from a credit card.
What can I watch on YouTube TV?
YouTube TV offers all subscribers access to more than 70 different TV channels. These include major US and Canadian networks including:
ABC
CBS
NBC
Fox
FX
AMC
CNN
TBS
Discovery
ESPN
MLB
SyFy
TNT
…and many more!
Summary
YouTube TV is a great way to enjoy all the biggest US and Canadian TV channels online. Unfortunately, the service is only currently available for US and Canadian internet users.
But it is possible to unblock YouTube TV in any country with a VPN. In this article, we have explained how to do this and also recommended the best VPNs for the job. ExpressVPN is our number one pick.
Have you used a VPN to unblock YouTube TV overseas? How did it work for you? Are there any other tips you have for our readers that we haven't mentioned here. Do feel free to leave a comment in the box below.